A Low Energy Drink That Slows Things Down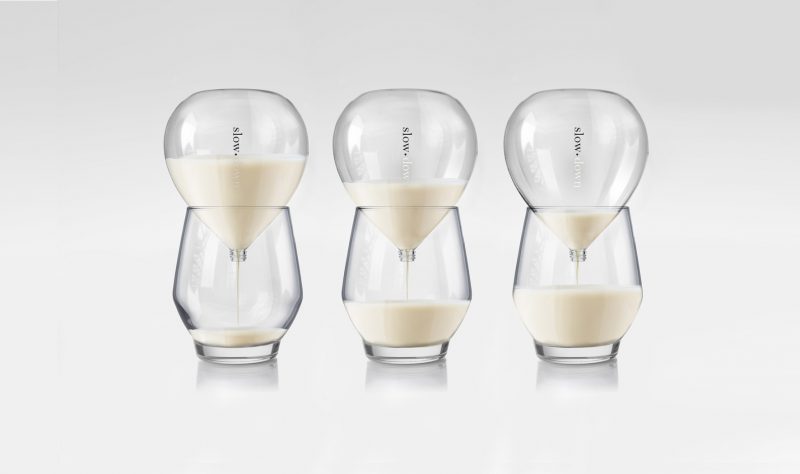 This is a Low Energy Drink. The very opposite of those high energy drinks and shots that promise high energy in seconds. Besides being a clever concept it comes in an amazing packaging design. Check out Slow Down Low Energy Drink.
This low energy drink is created by the Polish brand design agency Opus B. They went in a completely different direction with their latest concept. Instead of chasing those high energy drinkers they created Slow Down. A concept about taking your time and simply slow down.
The Slow Down Concept
The idea is simple. Just share a package of Slow Down with a friend and simply drink it. Don't think about work, all those things you have to get done and want to do. Just pour up a glass of Slow Down and simply slow down. Not an original idea but not a bad one is it?
The concept can be seen just as much as a possible real product as a comment to our daily lives where the object often is to do as much as possible. With this low energy drink, you can refill your energy in a different way.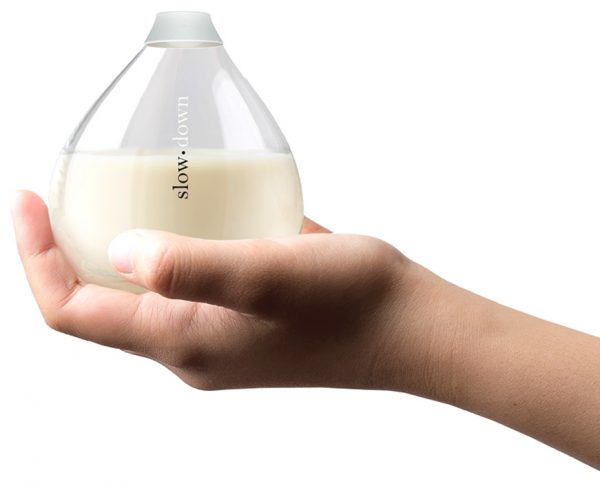 The Packaging Design
Even more clever than the concept itself is the packaging. It comes shaped like an hourglass that you twist to separate the two drop shaped glasses. Then you pour it into another glass to drink it.
In line with the concept that process takes about fifteen minutes. It seems like Opus B really have put in some effort before making this project.
Since the packaging design is created in two parts it also encourages you to share it with a friend. A perfect setting for enjoying any drink.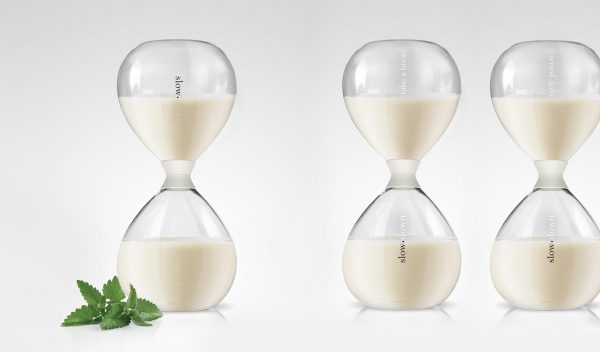 What is a Low Energy Drink?
Low energy drinks are already invented. It is called tea or warm milk. But I never seen a drink created with the only intent to be low energy. It's just a clever way of looking at something we already know in a new way. Like many new ideas, it is obvious once someone else created it.
For more on this project and about Opus B visit them online here.