Lucha Libre Beer Packaging Is Looking Good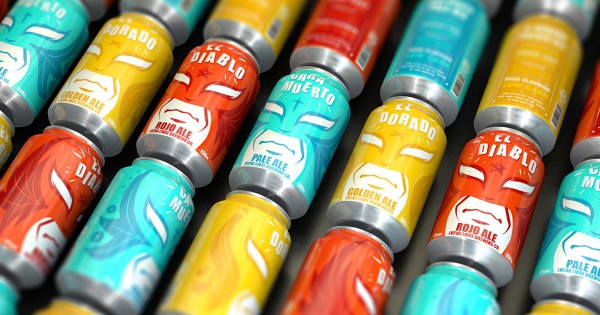 Let's take a look at some great beer packaging. This Lucha Libre Beer Packaging for Lucha Libre Brewing Company is looking good.
Today I take a closer look at the Lucha Libre Beer Packaging made for the Lucha Libre Brewing Company. To start things off this is looking good and it's not hard to figure out why. The Mexican wrestlers who are also known as Lucha Libre's is always looking good.
Cool mask, tights and violence but in their very own super cool way. It's no wonder that their style gets stolen in so many places. It's just cool stuff. To just name a few examples you could look at this packaging for El Sabor Libre and this Gran Luchito hot sauces.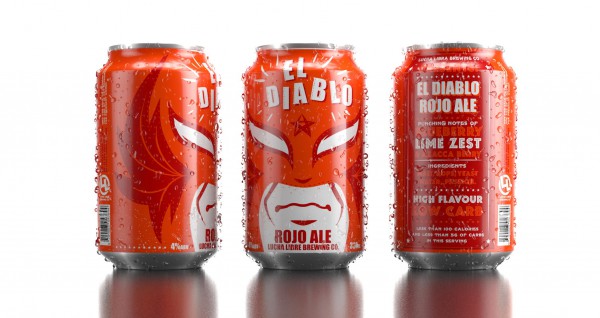 But for now let's look at some beer. The name of beers here is Lucha Libre which is the same name as the brewing company. At least I think so, because if you look at the packaging it says Lucha Libre Brewing Co on the bottom of the design but on the top it says Lucha Libra Brewing Co. I'm guessing this is only a mistake that someone will pay for.
The design is cool and comes in three different colors and flavors. We've got the yellow can called El Dorado which is a golden ale. The red is called El Diablo which is a red ale and lastly the blue Cara Muerto is a pale ale.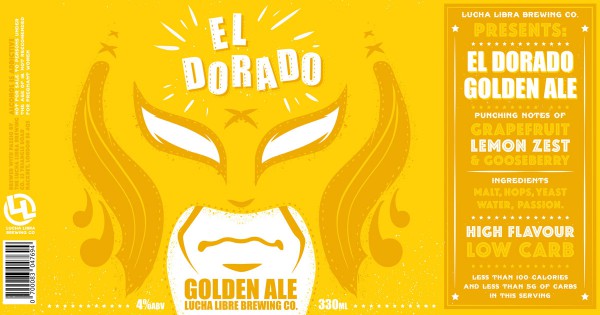 It's simple and great design which have used the inspiration from the Mexican wrestlers in a good way. I would get one if I ever find on a shelf near me. For more on the design you can visit Dusk Studios website who made the design.
For more great beer packaging check out my full coverage here.
About Lucha Libre
Lucha Libre means free wrestling and is a term used in Mexico and other Spanish speaking countries. You could call it the Mexican variety of pro wrestling. The wrestlers are called Luchadores and are known for their colorful masks and the spectacular style of wrestling where holds, maneuvers and jump maneuvers are a vital part. To learn more about Lucha Libre there is a big article on Wikipedia that is worth reading.