Lucha Libre Food Packaging by Kathy Lees "El Sabor Libre"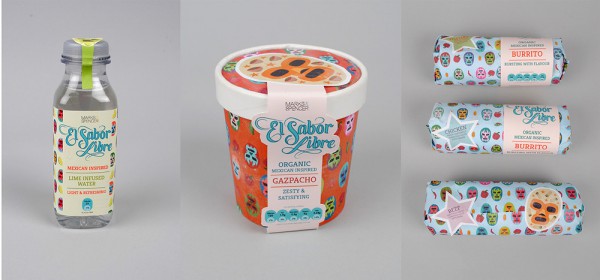 Check out the coolest food packaging by Kathy Lees, the Lucha Libre Food Packaging called El Sabor Libre.

Lucha Libre style packaging works great for any food, but pair it with a Mexican organic range for British chain Marks and Spencer and we think you might have a huge hit. This Lucha Libre food packaging range is called El Sabor Libre and is a student packaging by Irish designer Kathy Lees and she has done a great job.
The fictive range of organic Mexican food is made up of burritos, gazpacho and lime infused water. With bright colors and designs littered with the iconic Lucha Libre masks we can't wait to see these packagings in store.
The name El Sabor Libre is a combination of "El Sabor" which means to taste and "Libre" which is a reference to the Mexican Wrestlers meaning free.

The typography for the logo "El Sabor Libre" was hand drawn and created by Kathy Lees as well, great job. To see more of the work by Kathy Lee you can check out her portfolio here.
This is not the first time we have seen Lucha Libre Food Packaging here at ateriet, if you like this then check out this project as well.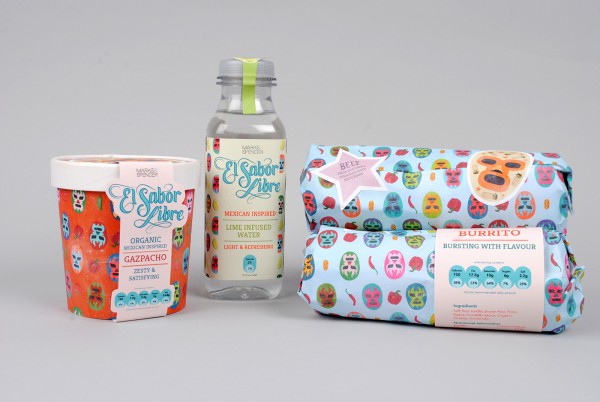 About Lucha Libre
Lucha Libre means free wrestling and is a term used in Mexico and other Spanish speaking countries. You could call it the Mexican variety of pro wrestling. The wrestlers are called Luchadores and are known for their colorful masks and the spectacular style of wrestling where holds, maneuvers and jump maneuvers are a vital part. To learn more about Lucha Libre there is a big article on Wikipedia that is worth reading.