Luxurious food packaging – how luxury brands would look like food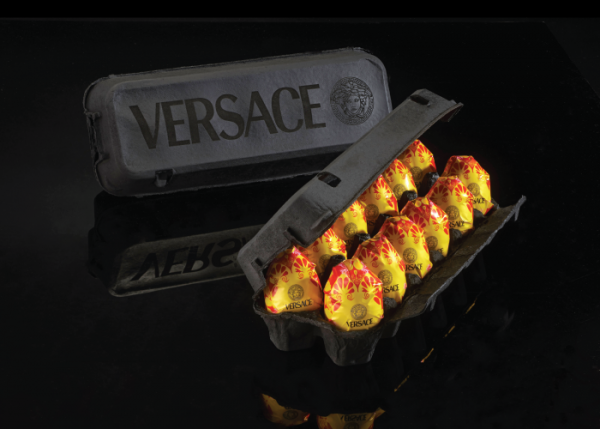 This is Luxurious food packaging taken to the next level. Check out this cool project on how luxury brands like Versace and Apple would look like if they were in the food business.
Wheat is Wheat is Wheat is a project and art show made by artist Peddy Mergui. The theme of the show is to display some of the moral problems and challenges when designing packaging solutions.
Peddy Mergui has made an entire show based on this and no matter how you feel about food packaging I think we all can agree that it would be a lot more fun to go grocery shopping if more stuff looked like this.
To read more about the project and exhibition head over to Peddy Merguis website, there you'll also find a lot more photos and can read more on the project and get some more inspiration. Because it's hard to get enough of luxurious food packaging isn't it?
For some more great luxurious packaging design, I recommend this list of 15 Cool & Luxurious Gold Packagings for food, do check it out.