Luxurious Ice Cream Packaging and Branding for MiiRO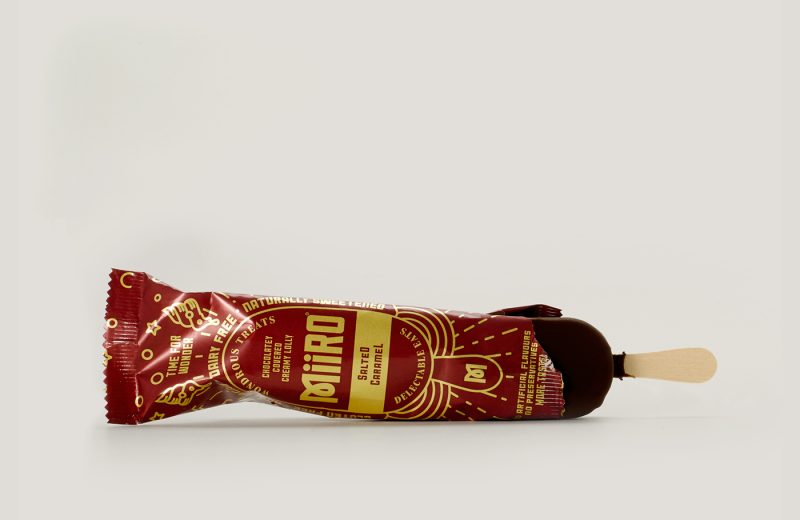 MiiRO Ice Cream is a brand new ice cream brand. To make sure it would look as good as possible they got some help to create great branding and some luxurious ice cream packaging, check it out.
This luxurious ice cream packaging is called MiiRO and it is a brand new brand of ice cream. Since the ice cream business is highly competitive you can't just put a product to market and expect it to sell. You'll need some unique selling points, some great design, and branding and you still need to market the hell out of it. I haven't tasted MiiRO ice cream yet but the branding and luxurious ice cream packaging are on point. Let's check it out.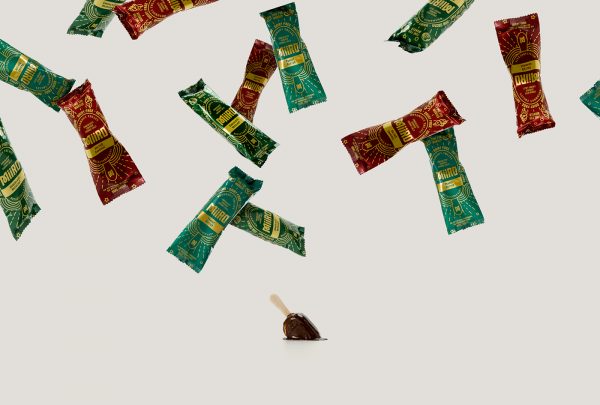 MiiRO Ice Cream Packaging
The packaging itself is more or less standard. An aluminum coating for the ice cream and it comes in a paper box, just like most ice creams do. But the design is more adult, less and fewer colors. To make it look like a luxurious ice cream packaging they paired the color with gold. This often makes the design look cheap but done right it works. This is one of those times it's done right.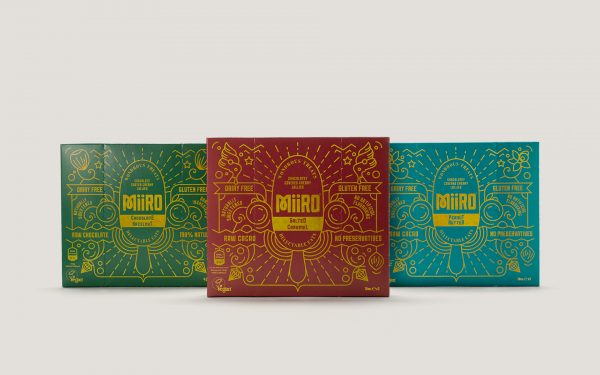 The base colors of the three different flavors are red, blue and green. Printed on this is the design in gold. Nothing else. This is what works with the design. Clean and with a great choice of color.
I also like the logo. A big M with a twist adds something that stands out and the two I's are kept small. Great work by IWANT Design who created it. I've featured them here before when they made the design for Niche Tea, another project worth taking a look at.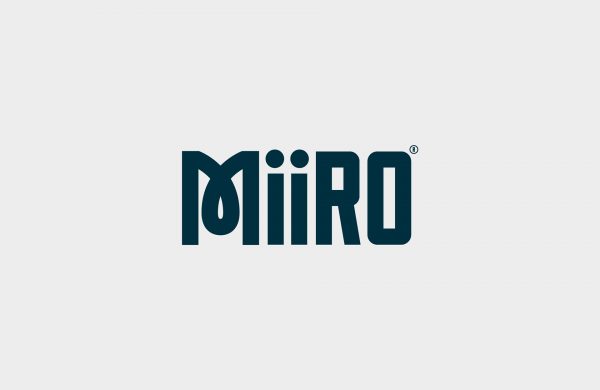 About the MiiRO Ice Cream
MiiRO ice cream is a chocolate ice cream lolly. By the shape and size of it I'm guessing that MiiRO are going after the consumers who usually picks up a Magnum. That means adults that want something to indulge with and who cares more about flavor than the price. MiiRO seems to match that perfectly but they added or should we say removed something to make it stand out.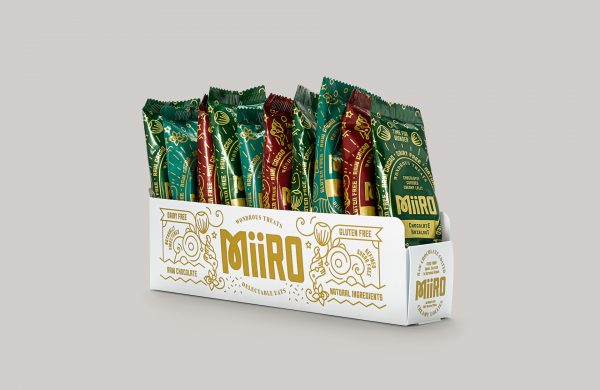 MiiRO is an ice lolly covered in raw chocolate. It contains no dairy, gluten, soy, eggs or refined sugar. It comes in three different flavors Salted Caramel, Peanut Butter, and Chocolate Hazelnut. Sounds like good choices to me.
You can check out some more ice cream packaging designs here.