A-Z Food Photography Project – M is for Marshmallows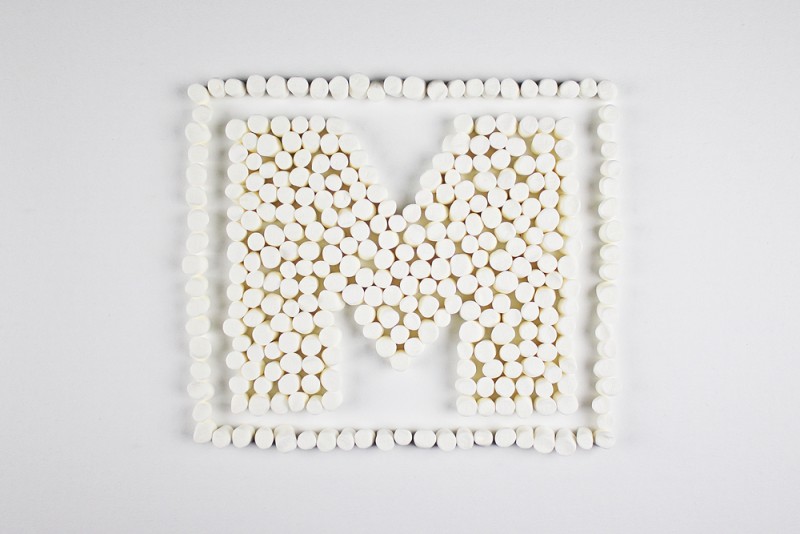 M is for Marshmallows, we keep on going with our A-Z Food Photography Project. We are now at letter M and naturally we went for marshmallows, check it out.
So marshmallows it is, this time it didn't take very long to figure out what food to use. Everybody loves marshmallows and those who don't are just wrong. Marshmallows are great.
I did however have plans to make a more advanced font by cutting out a very beautiful M in styrofoam and then melting marshmallows and pouring it in and then I was suppose to decorate it with even more marshmallows. Only problem was that I didn't have a styrofoam cutter, the idea was to build one and I actually did that.
But my building skills are not that advanced so even though it worked it just didn't work good enough to make it happen for this letter. So let's see if I can create better templates in the future. Instead I went back to a more simple design and just placed the marshmallows on paper.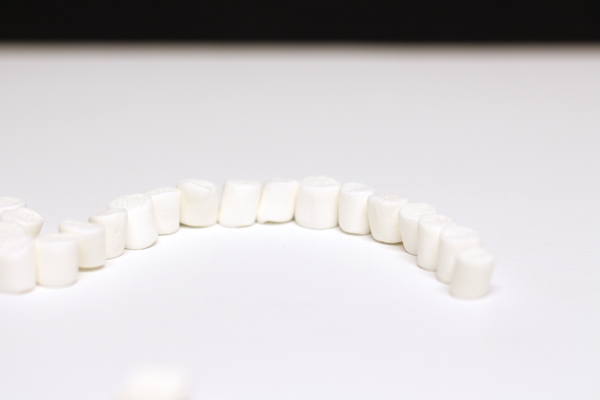 Making the M is for Marshmallows
Nothing much to it. I bought miniature marshmallows and simply laid out an M on a roll of white wallpaper. I bought the white wallpaper for almost nothing at a hardware store. A side note is that you should always be on the lookout for material in hardware stores, it's always cheap and they have way more stuff than you might think.
Anyway I just laid out the outside of the M at first and then filled it with marshmallows when I thought the shape was ok. I also put a square of marshmallows around it to complete it.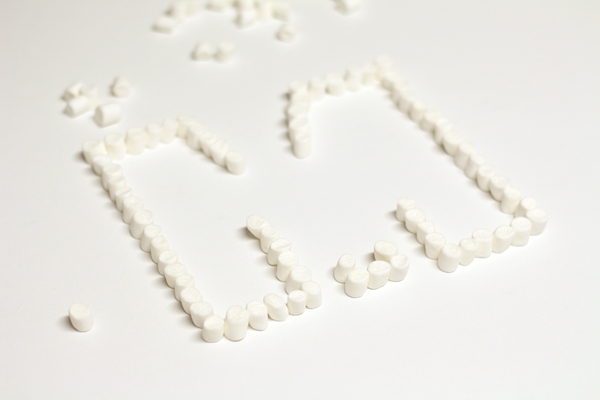 After I took the photographs I had to try to toast the marshmallows so I tried it with my Creme Brulee gas burner. It worked ok but I don't think the photo got any better, the white on white looks cooler I thinks.
The gas burner is another example on things found in hardware stores. I bought mine for about $80 and I used it for more than three years without having to buy new gas. At a food speciality store a burner like mine costs at least the double and is usually way lower in quality.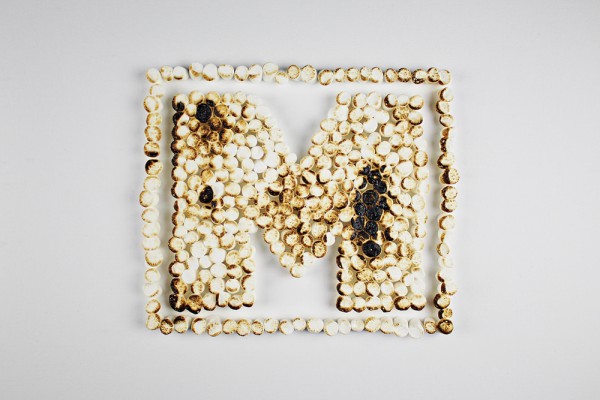 Photo set up
If you've kept up with this project you know that I now have a mini studio set up in my basement. I used two softbox lights and the M was laid out on a table. That's about it, thanks to this setup I am saving so much time. I recommend anyone who photographs a lot to setup something similar if they have the space.
Materials used for M is for Marshmallows
1 big white sheet of paper (wallpaper)

2 softbox lights

camera

tripod

1 bag of mini marshmallows

table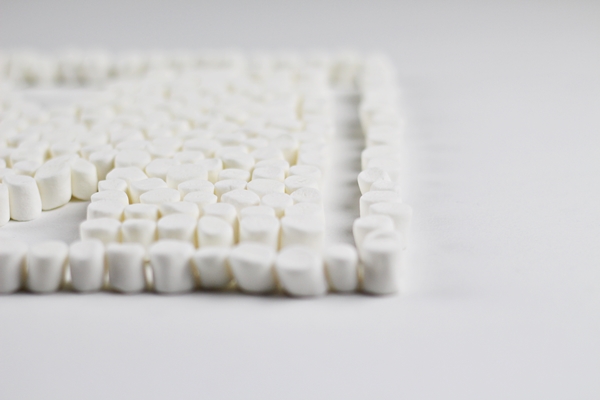 About A-Z Photography Project at Ateriet
A-Z Photography Project is a photo project here at Ateriet and at Instagram. The idea is to photograph each letter of the alphabet and let it represent one food or something edible. I am making the project for fun and to hopefully improve on my photography skills.
You can follow the project on Instagram under the tag #atozinfood where some of these photos will be published from our Instagram for Ateriet that you'll find at @AterietFood.
Feel free to share and contribute and come with critique about this project, just send us an email, leave a comment or connect on social media.