Mad Dogs & Englishmen Casual Wine Packaging & Branding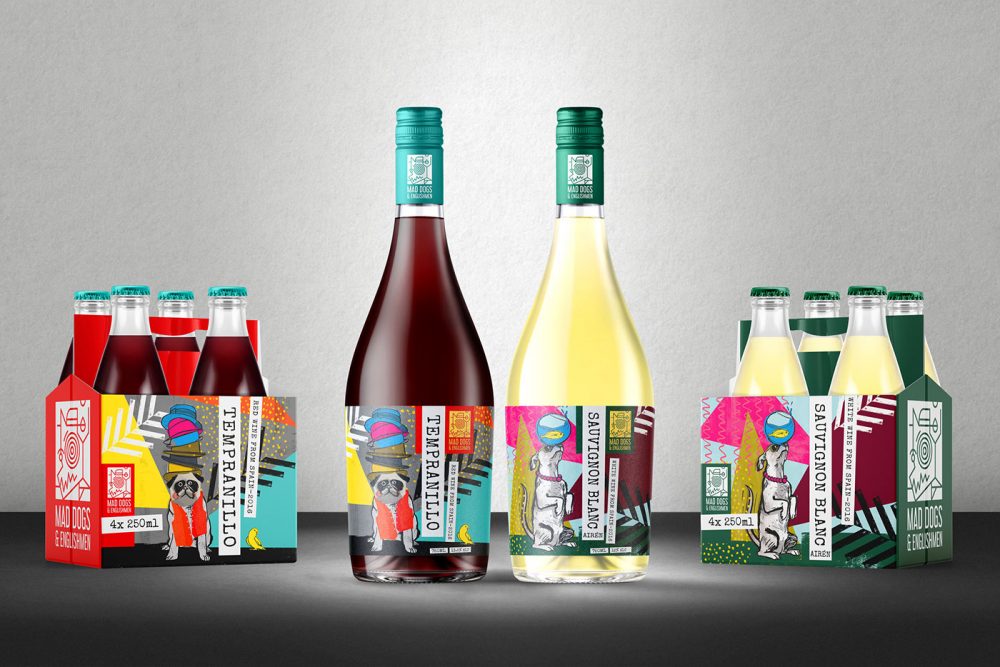 The new wine brand Mad Dogs & Englishmen comes in a casual wine packaging and branding. Not all wine has to look so serious.
Just days after I wrote about a really cool cat beer packaging I stumble upon this Mad Dogs and Englishmen wine packaging design. This one is made by Kingdom & Sparrow and it's a casual wine packaging. Well, it comes in a casual wine packaging design. And that's what great about it.
Not all wine needs to tell us about how old the vineyard is or how much time they spend crushing their grapes. Just sell us great tasting and like in this case, great looking wine.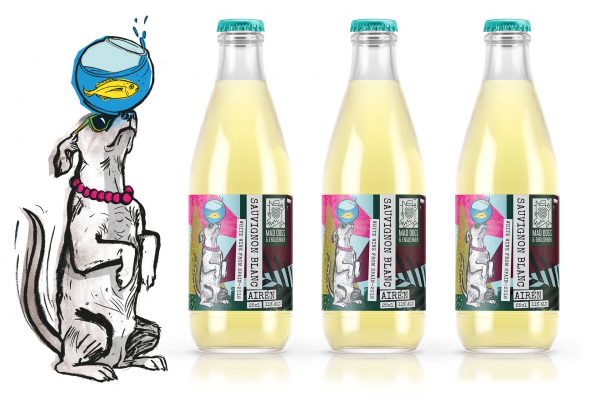 The Concept
The new brand comes with a fresh look, gone are everything you can expect in a traditional wine packaging design. There are just two types of wine in the concept, one red Tempranillo and one white Sauvignon Blanc, both perfect for any picnic.
You can get the wine in a regular bottle or in beer-style six-packs. I know that this is not a new thing but it is something we don't see enough of. Why do we have such a limited selection if we just want to have a glass or two of wine?
In many ways, the wine industry is selling wine in a too traditional way. Why do you have to bring your own opener and glasses just because you want a good wine on a picnic or wherever you happen to be that is not in your own home?
I love how this opens up the world of wine for more consumers and hopefully, we will see more concepts like this in the future. Now let's just hope that the quality is good enough.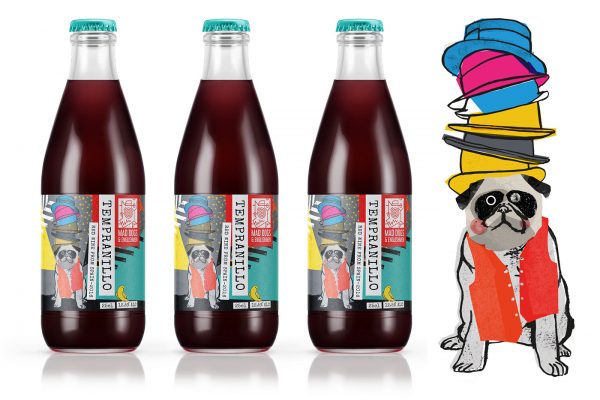 The Packaging Design
The design for Mad Dogs & Englishmen is as you can see colorful and fun. The pattern in the background is a collection of shapes and bright colors, it's looking like something from a graphic design student from the 1980's, in a good way.
The dogs on the front of each design make it fun and connect the design with the brand name. Great work by Kingdom & Sparrow.
For more food packaging check out my full coverage here.