Mad Syd Sydney 2016 – René Redzepi takes the circus south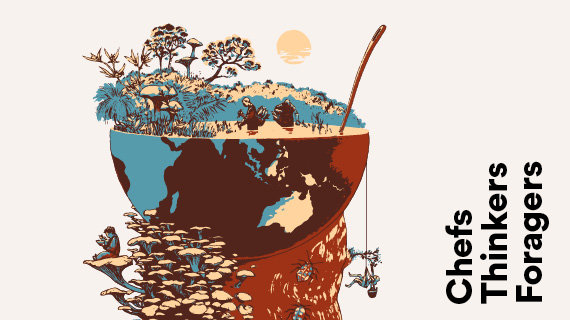 René Redzepi is taking his food cirkus Mad to Sydney in 2016, tickets starts selling on the 22nd of February, read all about Mad Syd Sydney 2016.
Mad is a food symposium founded in 2011 by René Redzepi that has been held in Copenhagen annually. But now René have decided to move the 2016 Mad to the Sydney Opera House where it will be held on the 3rd of April in the Sydney Opera House.
For the first time Mad will be open to the public as well as food influencers from all over the world. Tickets will be for sale on the 22nd of February from 9 am Australian time here. Expect servers to go down when they are released.

Speakers at Mad Syd Sydney 2016
The full schedule for Mad Syd Sydney 2016 is yet to be released but some speakers are already booked. And to be honest they alone will be worth it if you're in Sydney in April. (The speaker bio below is quoted from the Mad website).
René Redzepi is the founder of MAD and the chef-patron of noma, a restaurant in Copenhagen and multiple winner of Restaurant Magazine's 'Best Restaurant in the World' award.  
Kylie Kwong has been the owner of Sydney's celebrated Billy Kwong restaurant since 2000 and is a passionate campaigner for sustainable food and ethical eating. She is the author of six books and presenter of three television series, and in 2014 was named by Food & Wine magazine as one of the world's 25 most innovative women in food and wine.  
Momofuku founder David Chang is the chef who brought ramen and pork buns to haute cuisine. Beginning with the Momofuku Noodle Bar in 2004, he's built a culinary empire that includes restaurants in Toronto, Washington, Sydney and his own print quarterly, Lucky Peach , a regular collaborator with MAD.   
Massimo Bottura is an effusive 53 year old Italian chef who opened his first restaurant Trattoria del Campazzo in 1986 and later went on to apprentice with Alain Ducasse (1994) and Ferran Adrià (2000). He opened the multi-award-winning restaurant Osteria Francescana in Modena in 1995, which has been the top ranking Italian restaurant on The World's 50 Best list since 2009 and is currently ranked at no 2 globally.
Chef Bottura has maintained three Michelin Stars at Osteria Francescana since 2012. He is the author of several books, his most recent book being Never Trust a Skinny Italian Chef published by Phaidon Press in 2014. Bottura is the founder of the Food for Soul project which was launched during the 2015 Expo in Milan.
Chido Govera is a 29-year-old Zimbabwean farmer and campaigner with her own foundation, The Future of Hope. After being orphaned at the age of seven and left to care for her brother and nearly blind grandmother, Govera was invited to receive training in mushroom cultivation, supported by Belgian environmental entrepreneur Gunter Pauli. Today, she teaches mushroom farming skills to women and orphans throughout the developing world.   
Rebecca Huntley is one of Australia's foremost social researchers and experts on social trends. She is the author of Does Cooking Matter? ; an examination and call to arms to bring our nation back into the kitchen, and Eating Between the Lines: Food and Equality in Australia.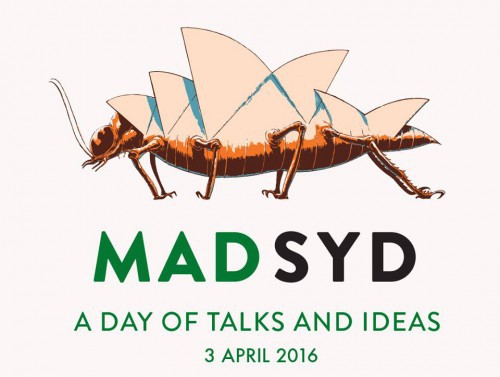 About Mad and Mad Syd
Mad means food in Danish and Syd means south. So the name for this year's Mad Syd simply means Food South. Mad was created in 2011 by René Redzepi and there have been Mad Symposiums held since then. Mad is a non-profit organization which mission is to expand the knowledge of food to make every meal a better meal. And this goes beyond the usually already great food at restaurants, Mad wants to influence every meal cooked and served. Mad is committed to producing and sharing their knowledge with the rest of the world.
And they really do, Mad have published almost everything from their past events. So to learn more about the past Mad events you highly recommend you to visit the Mad website and the Mad Youtube channel.