Maki-San Branding by Kinetic Singapore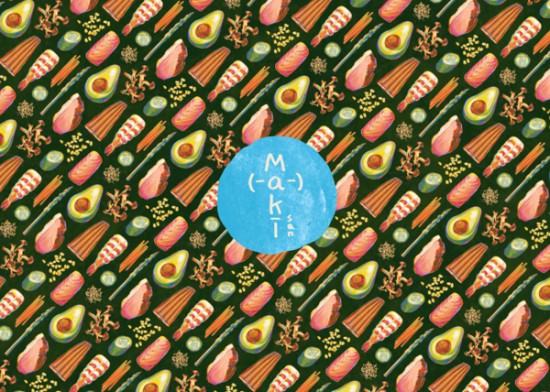 Maki-San is a sushi store in Singapore where diners can choose themselves exactly what to get in their handrolls. To get some great branding made agency Kinetic from Singapore and Illustrator and art director Esther Goh lend a hand.

The communication and packaging are made up of hand drawn illustrations of common maki ingredients like cucumber, avocado and shrimps. These illustrations form the background for all the packaging material. Completed with the Maki-San logo that is made up by emoticons common in Japanese pop culture the base of the design was complete.
Below you can see some of the designs for Maki-San, there are more photos of all of the branding here, and you can visit Kinetic here. Esther Goh have made some other cool illustration work that you can check out here.