Making food out of Lego – watch this great Lego Food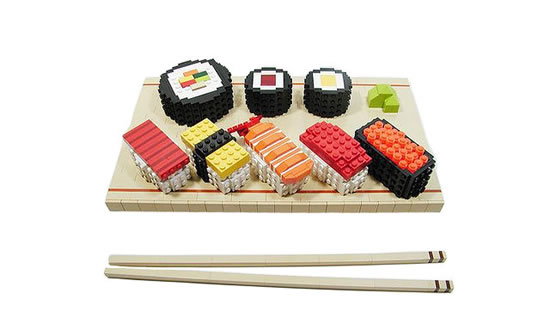 Watch some great food made of Lego.
Want to know how to build food out of Lego? So below are a few inspirational photos that will get you going, and if that is a bit too complicated or you have an actual life then you could just settle for the salt and pepper shakers available on the Lego homepage.
Lego, the Danish mega company who built it´s remarkable success on plastic bricks that can be put together to anything is going strong as usual. I used to play all the way through my childhood as well but have long ago let the younger members of the family take over those bricks (except for stepping on them in the dark, I am mastering that art all by myself).
Since I left my Lego interest and instead grown my other profession in the food industry I have found some examples on what would have happened if I would have combined my childhood hobby with my profession. Hence, Lego food.