The Malgudi Box – The Cutest Little Lunch Pack You'll See Today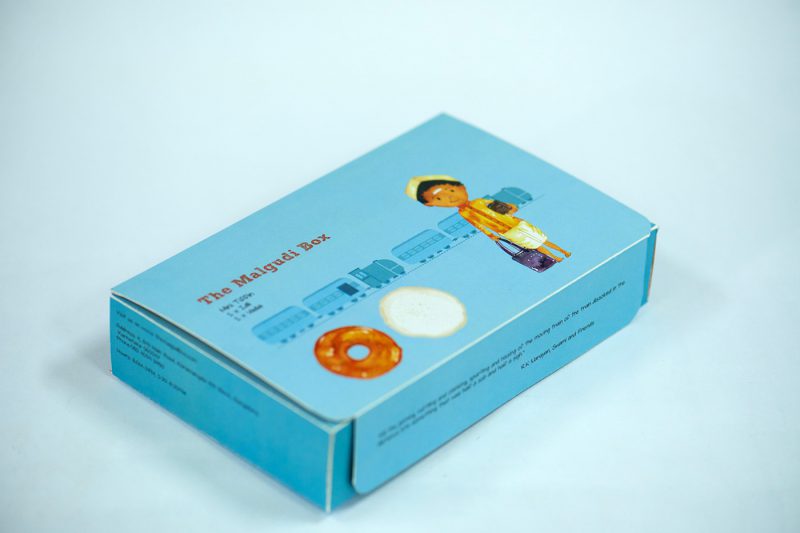 This is the cutest little lunch pack you'll see today, take a look at the packaging for The Malgudi Box.
It's not often show off any packagings targeted for children here, the exception is often candy and I have shown off some baby food before. But this is for the child who can carry their food all by themselves.
The lunch pack box is called The Malgudi Box and it is the cutest thing you are likely to see today. The Malgudi Box is a sort of lunch pack which I'm guessing is from India. Apparently children in India eat some sort of donut and bread with tomato and coconut chutneys.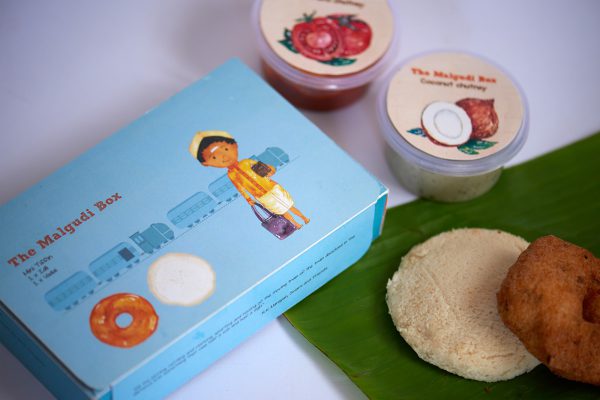 I think it's clear that I don't know much about what you eat for lunch in India but that is really besides the point. I'm only talking packaging design here so bear with me.
It's a simple blue box with some cute watercolor illustrations on top which features a child that I'm guessing Malgudi himself. Besides him there is also illustrations of the donut and bread thing that goes into the box.
The artist behind the watercolor illustrations is Shrishti Chatterjee and I love this design. It's simple, cute and works great with a lunch pack like this.