Maltesers Teasers Taste Test – Spreadable Maltesers Put To The Test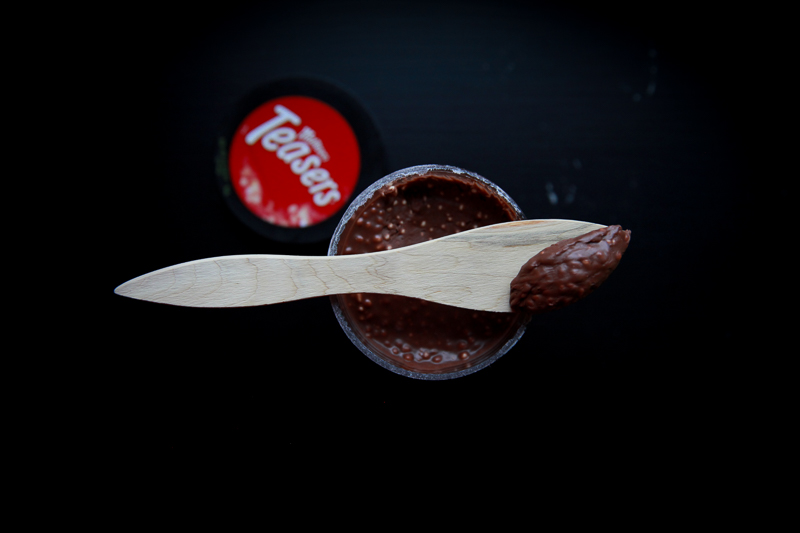 Let's take on sweet spread that gives Nutella a race for the money. It's the Maltesers Teasers Taste Test, let's see how good it is.
Maltesers Teasers is the spreadable version of the candy Maltesers. So to understand this product I first need to make sure you know what the regular Maltesers are.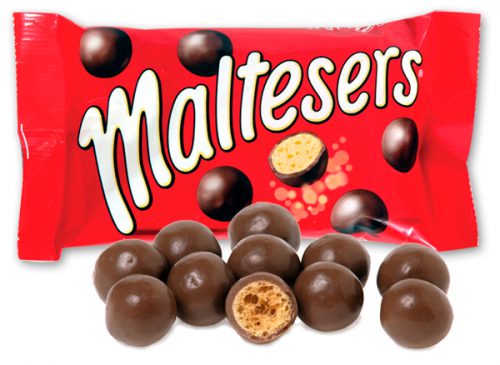 What is Maltesers?
Maltesers is round chocolate balls. The centre of the chocolate is a malt honeycomb structure. When you eat a ball of Maltesers it sort of feels like eating a crunchy cookie ball covered in milk chocolate.
Maltesers is made and marketed by the Mars company. Mars is one of the really big candy companies that besides Maltesers own brands like M&M's, Snickers, Twix and Skittles. So this is a giant.
Maltesers is common in the United Kingdom and in most European countries and is also sold in Australia and New Zealand. In the beginning of 2017 Maltesers was launched on the American market as well.
Maltesers is an old candy. It was invented in 1936 and first released on the market in 1937.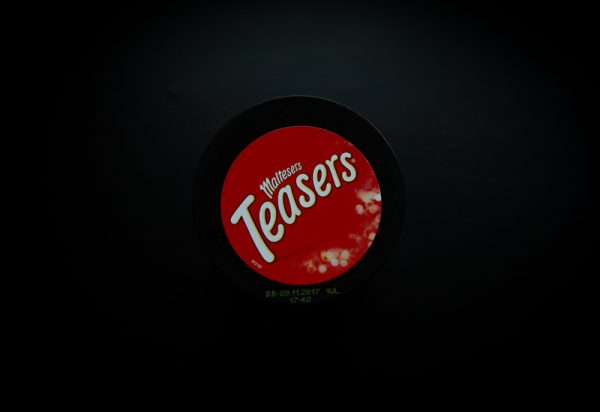 What is Maltesers Teasers?
Maltesers Teasers is the spreadable version of Maltesers. To easily explain it is the Malteser version of Nutella. A chocolate spread that is intended for a warm slice of toast.
The spread comes in a glass jar with a plastic lid and holds 200g. Now let's start testing shall we?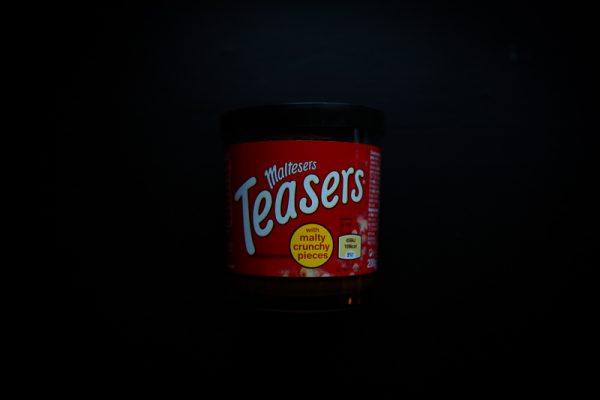 Packaging and Design
The glass jar looks ok. The label design is a close match to the original product. It doesn't stand out in any way but there is nothing wrong with it either. It works good to serve out of to stick down a spoon to get a taste.
Flavor and Texture
This is basically spreadable chocolate so it is crazy sweet. Unlike Nutella Maltesers Teasers is not a hazelnut spread but a chocolate one so the flavor is different. Think of rich milk chocolate.
In the spread there is small balls of the crunchy center that is in the regular Maltesers balls. This makes the spread crunchy which is kind of nice.
I'm not a huge fan of sweet spreads but this stuff taste good. In my opinion it's better than Nutella. I like the malty flavor of the crunchy pieces and the chocolate flavor is nice.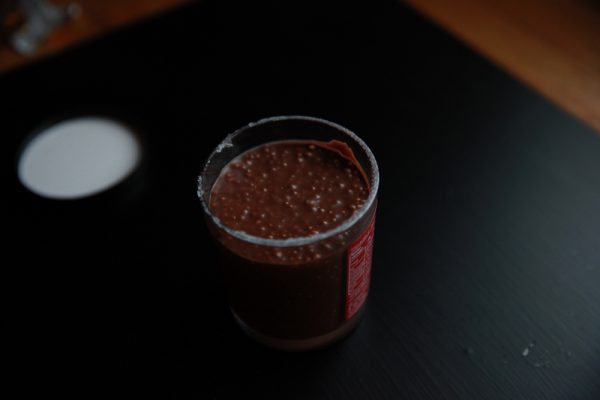 Ingredients
Sadly like all products like this it holds a bunch of crap. The biggest ones is sugar and fat. It contains 54% sugar and 32% fat which is bad. On the other hand if you want to keep healthy you shouldn't go buying spreadable chocolate for your sandwiches anyway.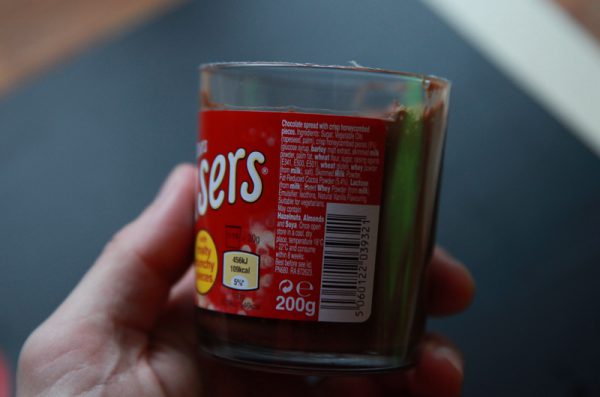 Taste Test Result
The taste is great and I love the crunch. The packaging and design is both functional and it looks good enough. Slightly less sugar and fat would have been nice. On the other hand my kids loved it and said it easily beat Nutella. So the total score for Maltesers Teasers is 4 out of 5.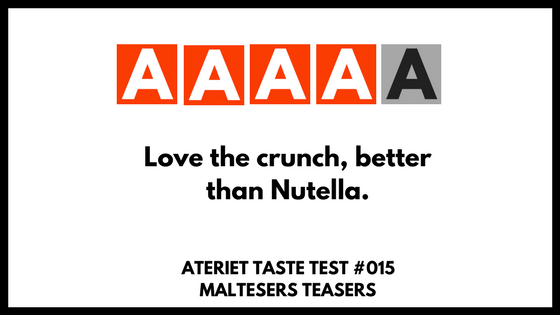 Info
Name: Maltesers Teasers
Brand: Maltesers
Bought: Marks & Spencer, London, England
Produced by: Mars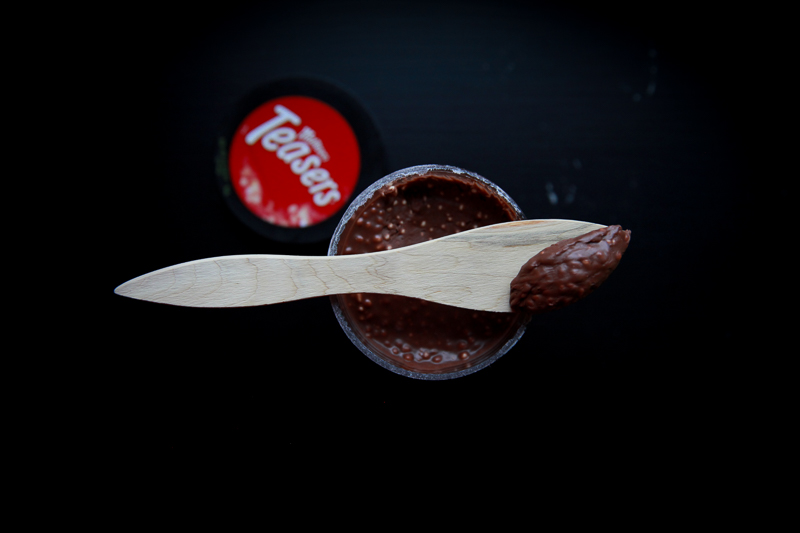 Taste Test at Ateriet
Taste Test at Ateriet is what it sounds like. We test food and drinks from all over the world and rate each product. The result is a grade that rates from 1-5 where 1 is bad and 5 is outstanding. This is also the only category at Ateriet where we might write down a product or brand. For any taste suggestions, opinions or if you have a product you want us to try contact us via email. For all Taste Tests check out the full coverage here.