Massimo Bottura on the emotions of food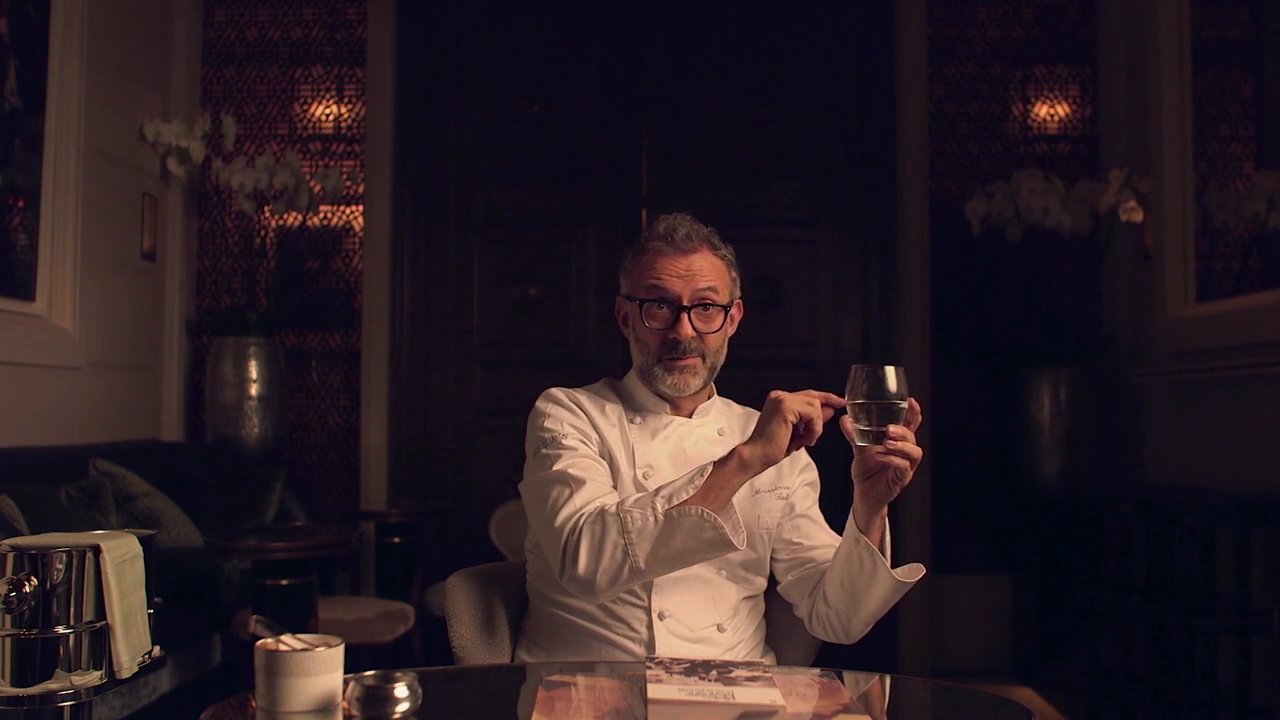 Massimo Bottura is the worlds number one Italian chef without a doubt, with his restaurant Osteria Francescana in Modena, Italy he has been awarded three Michelin Stars, is number three on The San Pellegrino list of the worlds 50 best restaurants and has gained praise throughout the food world.
In this video made by Nowness you can watch Massimo Bottura talk about the emotions of food and how something simple like the crust of the famous king of cheeses Parmigiano-Reggiano moved his guests to tears. And by simple it turns out that it is not as simple as you might think, the crust was part of a refined dish with pig skin, foie gras and beans that is a kind of biography on Massimo Botturas own history.
I myself have very mixed feelings on the relation between food and art but if there is one chef that is worth the naming of artist or a creator of art I'm pretty sure I would get very few complaints on calling Massimo an artist. In his cooking he takes inspiration from art, music, technology and the traditional flavors of his Italy, but by traditional this mostly means the ingredients of Modena.
If you are unsure of what I mean with Massimos food also being art then take a look at some of the photos of the dishes at the Osteria Francescana website and you will understand.
Massimo Bottura have recently released a cookbook called "Never trust a Skinny Italian Chef" that is a tribute to his twenty five year long career and the evolution of his restaurant Osteria Francescana. It is his first cookbook and its made up in four chapters that lets you try fifty of his recipes as well as getting a good read on the techniques and creative process behind it all.
"Never trust a Skinny Italian Chef" is released by Phaidon and available at Amazon and others.