Max Vitamin Water Packaging Design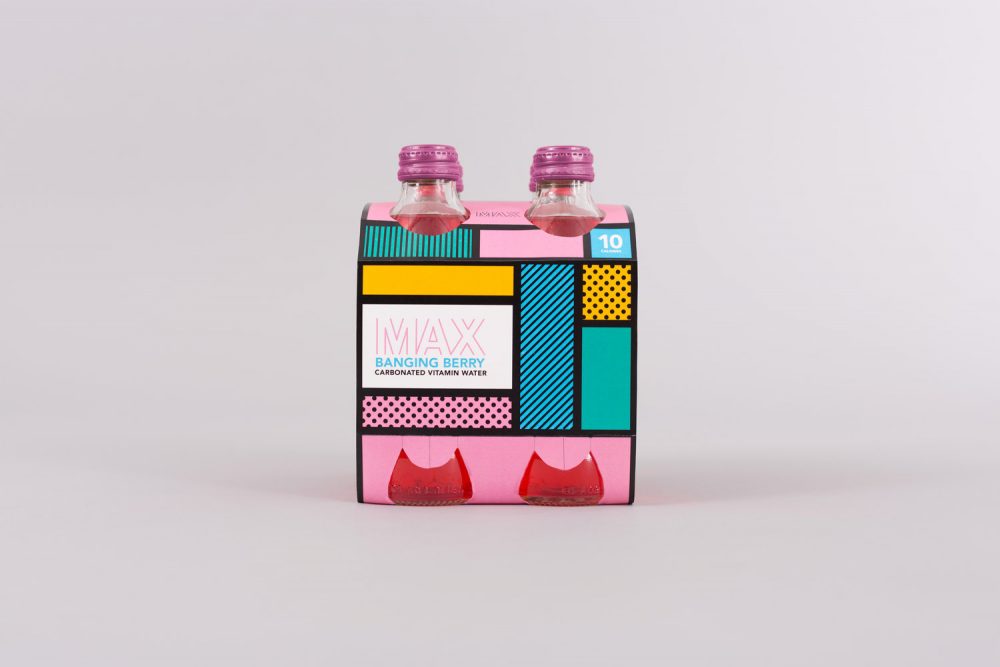 Max Vitamin Water is a fictional vitamin water brand. It was created as a student project and it is looking good, let's check it out.
This is Max Vitamin Water, a made-up brand of vitamin water. Created as a student project by Jessica Coates. This is the assignment she was given.
Create a packaging and brand identity for a Vitamin Water targeted for aerobic enthusiasts.
So how do you do that?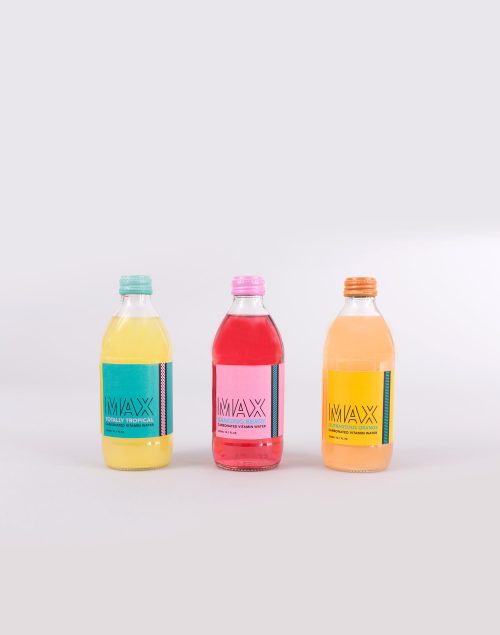 Max Vitamin Water Packaging
Jessica made a four-pack of glass bottles that come in three different flavors. The flavors are not just named after its flavors, she like many other put a twist on the names as well. So the Max Vitamin Water flavors are; Totally Tropical, Banging Berry and Outrageous Orange.
The colors and design on both the bottles and the paper wrapper that is used for the four pack is clearly inspired by the 80's. Bold, loud and more colors than you thought you could handle. But it works, a fun a colorful project by Jessica, it would look great if it turns out as a real brand in the future.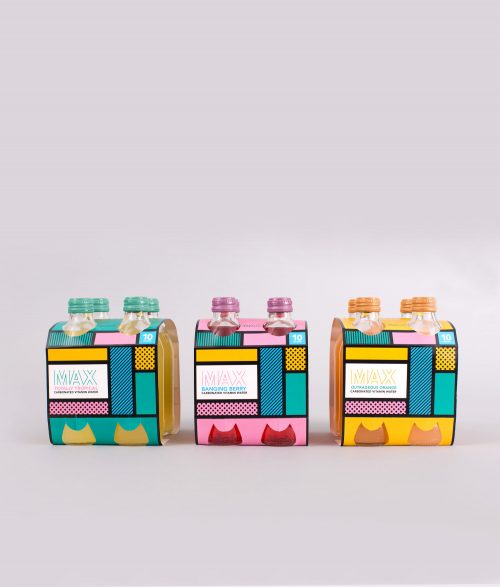 Personally I never really got the idea of vitamin water, if you eat regular food with enough greens there is no need to be eating or drinking anything extra, just regular water would be fine. But that's really beside the point, still, it needs to be said.
For more great food packaging check out my full coverage here.