McCafé Poster Art by Bruno Nakano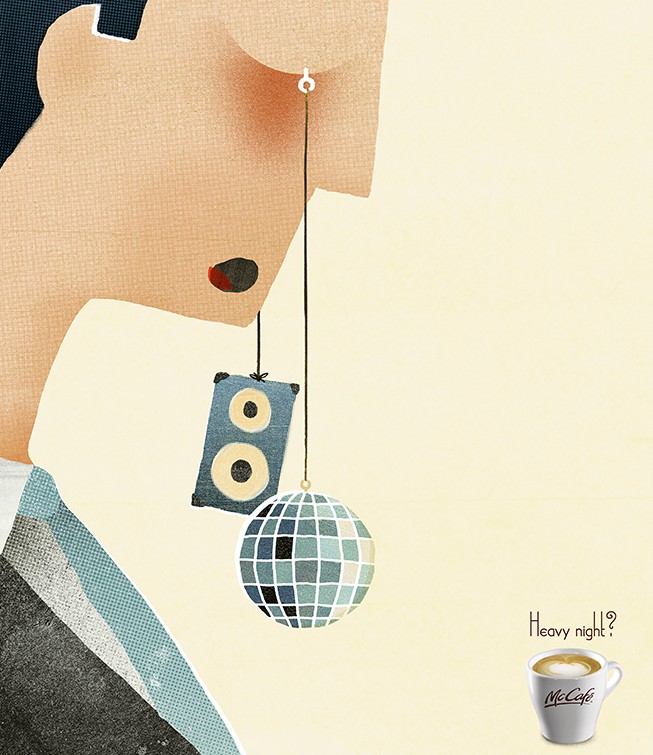 McDonalds are mostly known for their golden arches and in the past they have done some cool and creative advertising with the help of the classic arches.
With this campaign for McDonalds café branch McCafé they have done something completely different but also amazingly great.
This print campaign is called Heavy Night and it is made up by these artsy illustrations made by Bruno Nakano. The theme is whatever you were doing last night is what makes your eyes want to shut and get a full night of sleep.
The campaign is made by Leo Burnett for the Australian market.
For more of the illustrations by Bruno Nakano you can visit his website or Behance portfolio.