McDonald's Ads Collection – See some of the greatest ones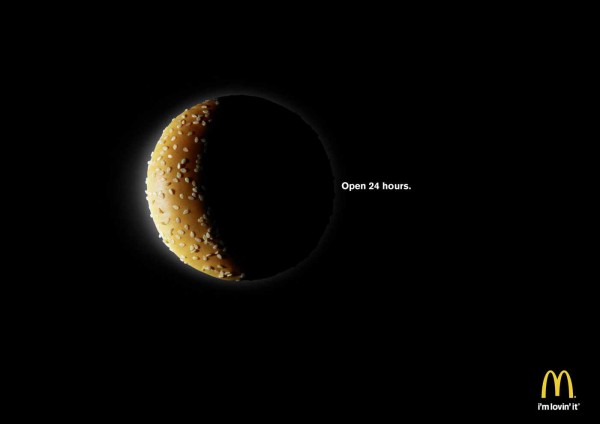 McDonalds Ads are often a source of great creativity. I've put together a big collection of great McDonald's Ads, when you sum them up like this it turns out that they've made some great ads through the years.
McDonalds are the biggest fast food chain in the world and always a source of debate on what they are doing wrong and right. We are going to leave that debate outside this post and stay focused on the great creativity on some of McDonald's ads that we have seen around the world. Some of the ads in this collection has been featured here before, some are really old and some might not even be real. By that I mean that they might not have been used or created by McDonald's, they still offer a great creative twist so I think they are worth seeing anyway.
Please enjoy and if you get hungry I'm sure there is a place serving burgers nearby.
Also check out our complete McDonald's coverage here.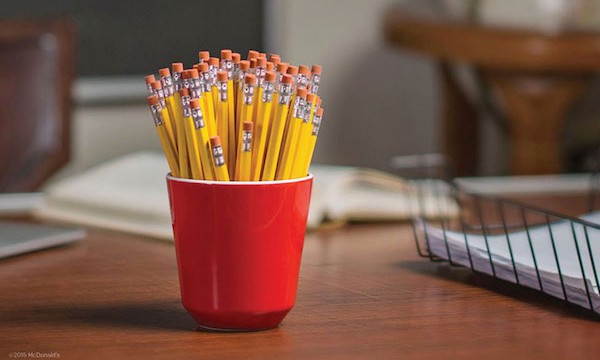 Are those pencils or fries? This ad was part of a clever idea of back to school ads for McDonald's. You can see the full collection here.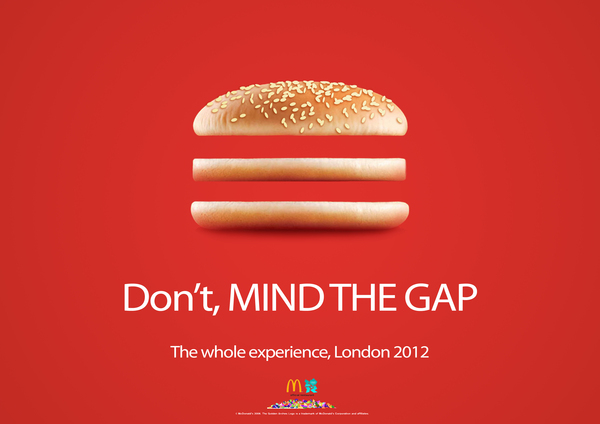 Made for the 2012 Olympics in London.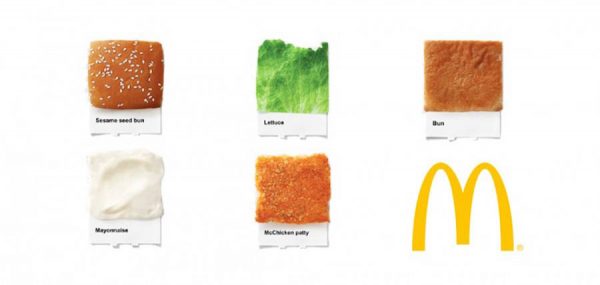 Matching food with Pantone color swatches is not a new idea, but it is a great one. Here some of the ingredients in a burger from McDonald's is matched with Pantone. See the full post about this campaign here.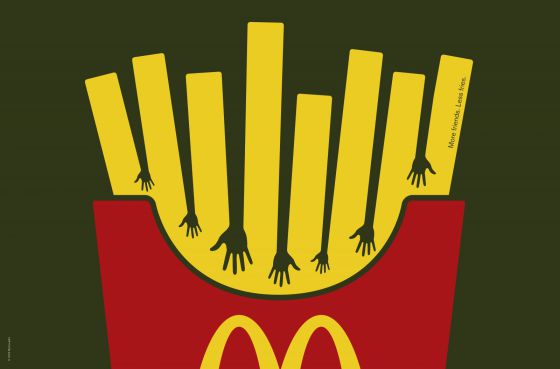 Hands and fries in this "More Friends, Less Fries print campaign. (source)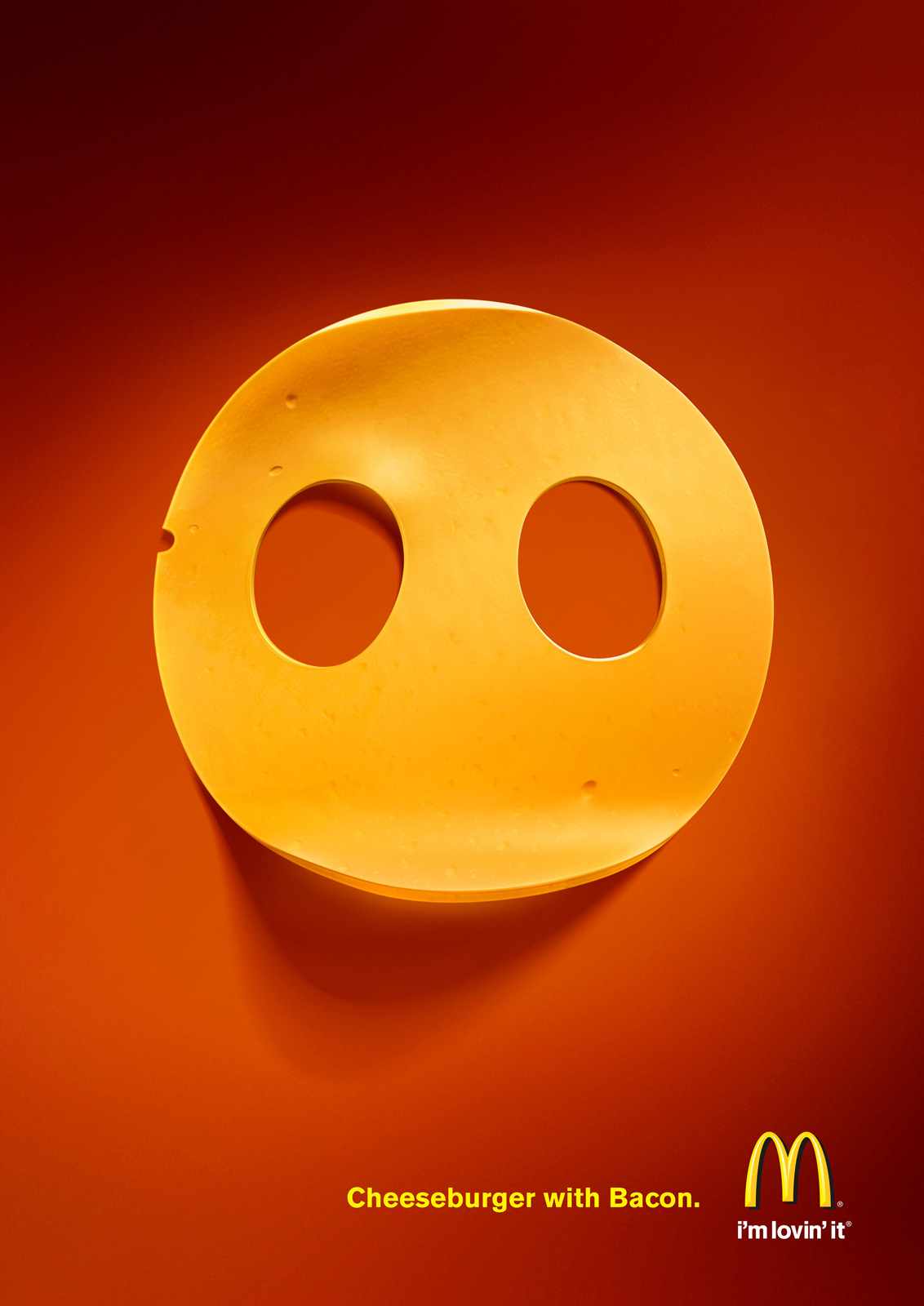 One of my favorites, Cheeseburger with bacon.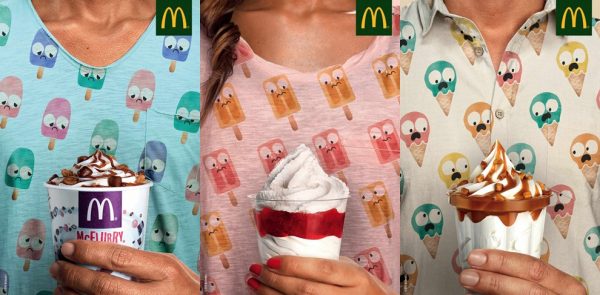 This clever and creative range of ads made a huge success recently, clever and a cool summer campaign. See them in full in my original post here.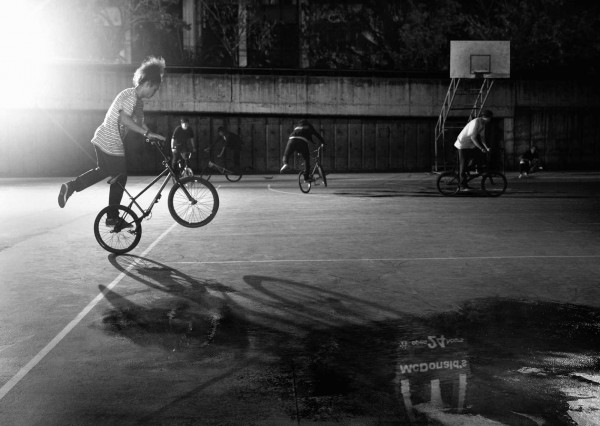 With campaign from Thailand McDonald's went in a completely different direction. Artful photographs in black and white with a discreet McDonald's that is reflected somewhere in the ad. Do check out the rest of them here.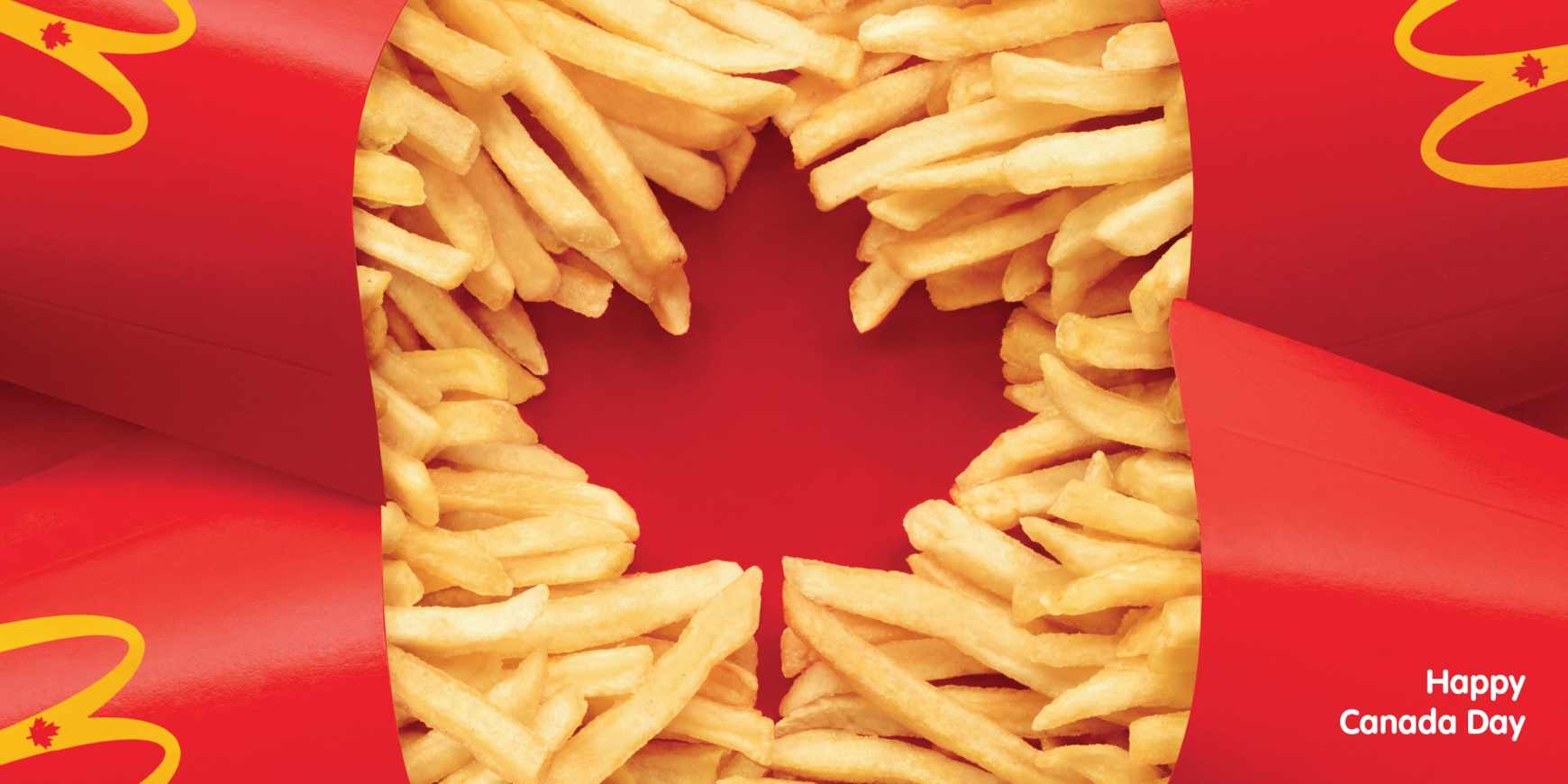 For any Canadian McDonald's lover.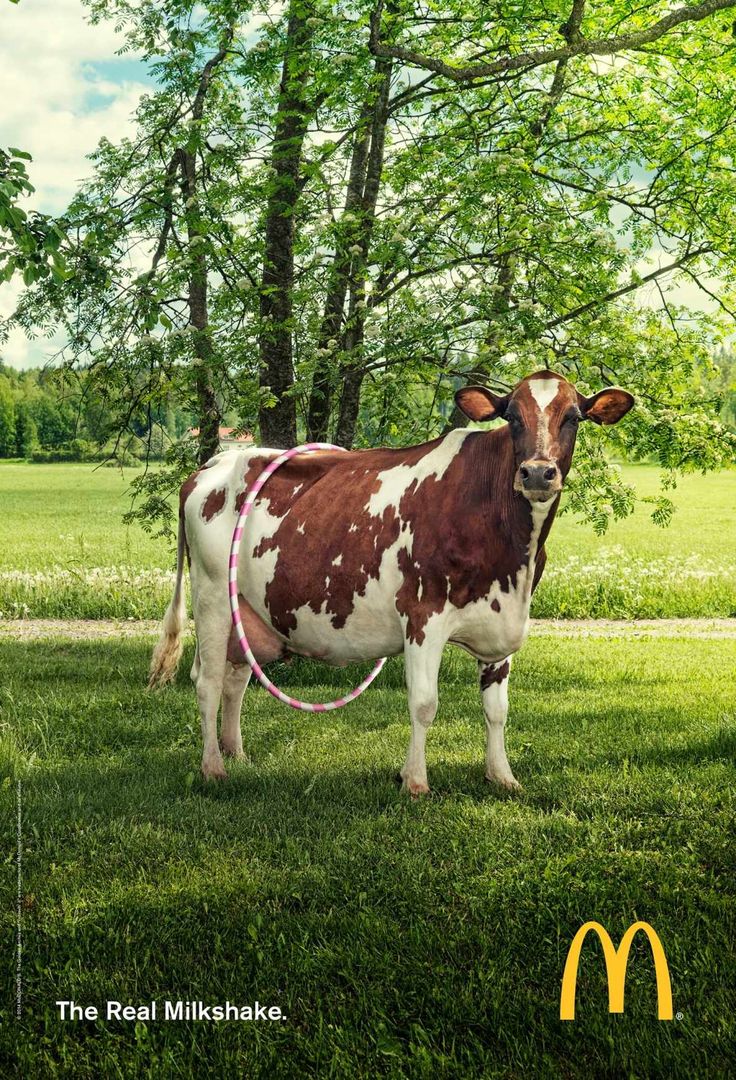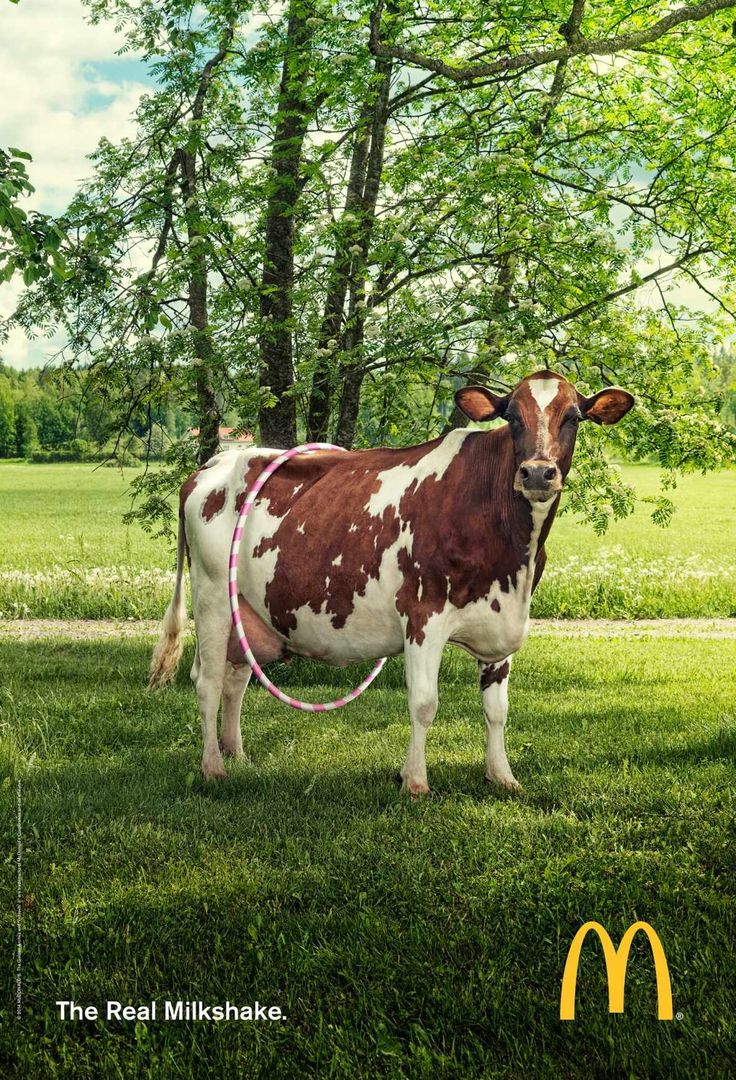 The real milkshake, love these. When first used these came with different photos of cows, one with one standing on a trampoline for example.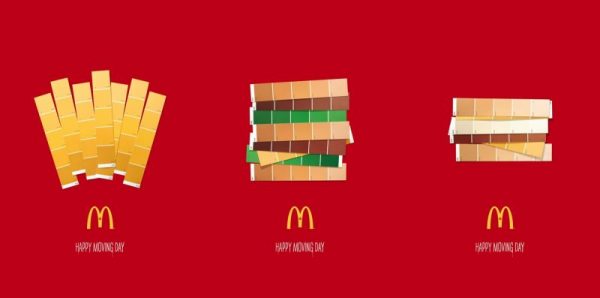 Another Pantone project but a different one. This is for a moving day campaign used in Canada, read all about it here.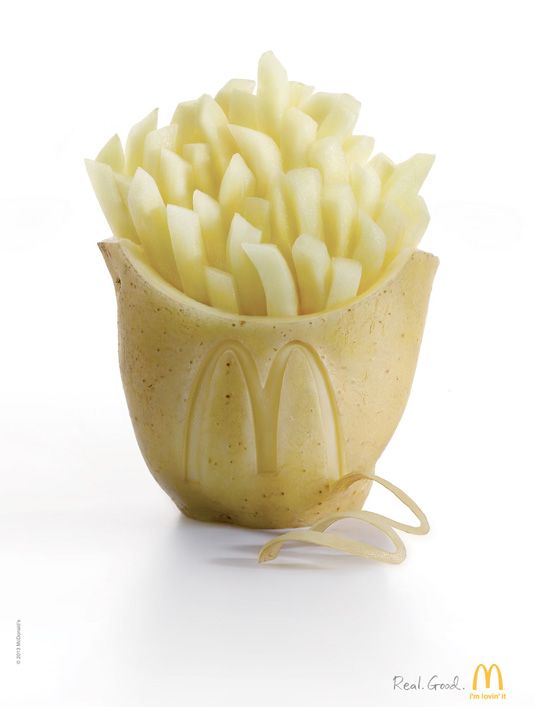 Fries are made of potatoes if you didn't know that before.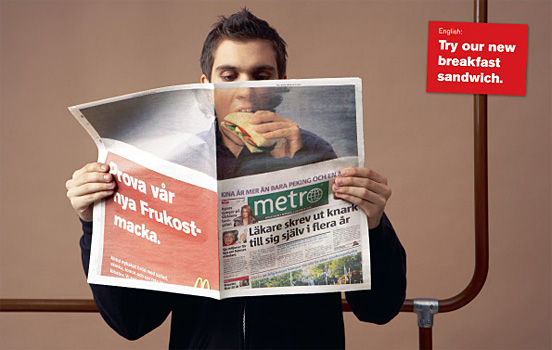 Clever print ad for McDonald's breakfast sandwich.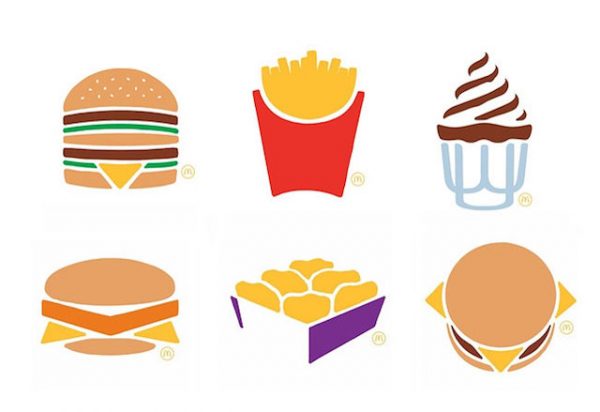 Great emoji style ads for McDonald's. Love the style of these. Used for an outdoor campaign a few years ago. You can read more about it here.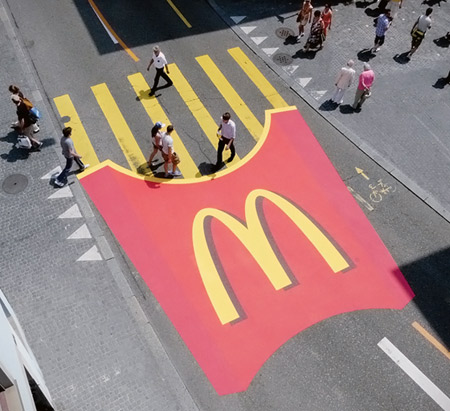 Love ideas like this one, the picture says it all. (source)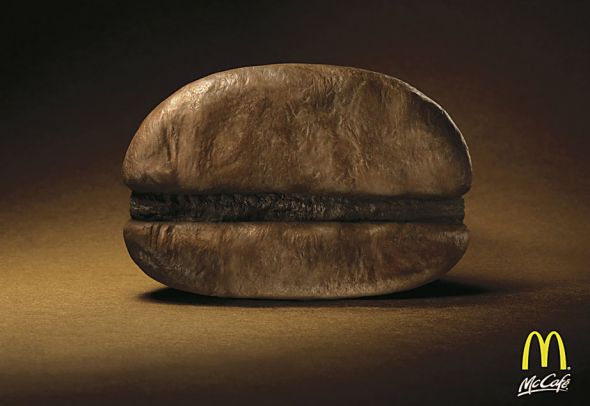 Coffee bean in the shape of a burger for McCafé, clever.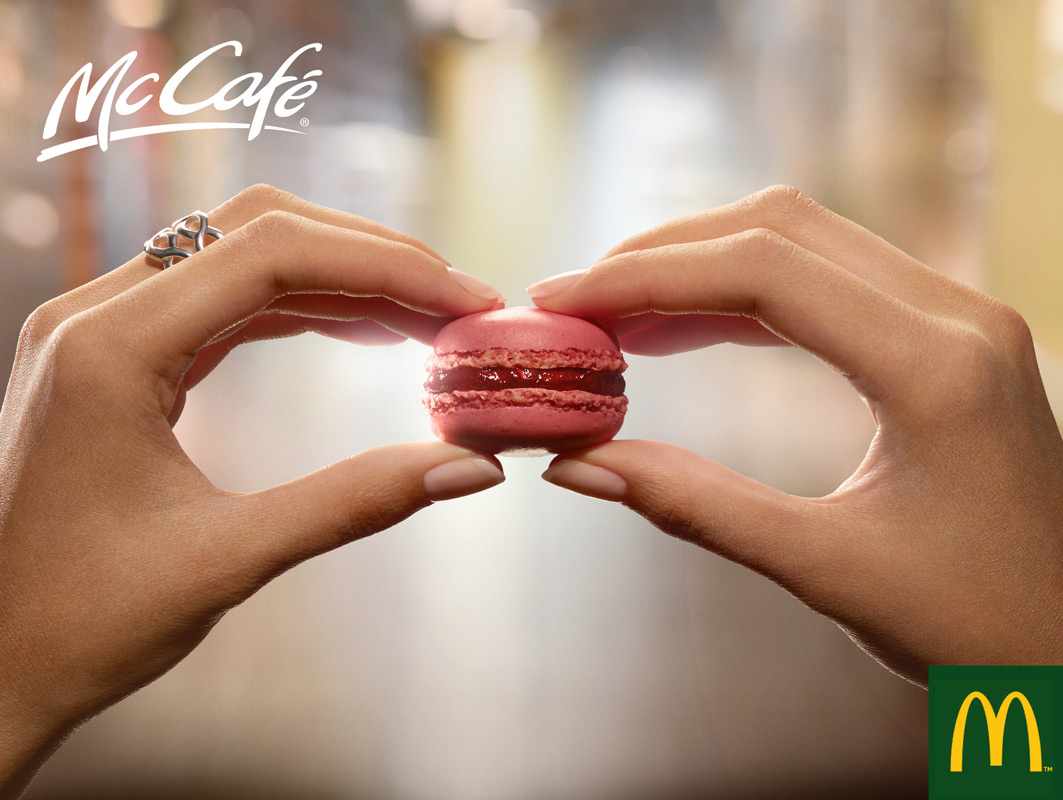 Another clever ad for McCafé.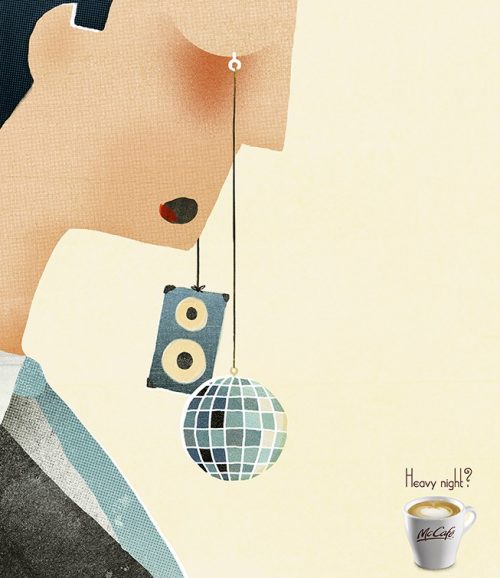 Very artsy ad for McCafé, this is just one of a set of posters made by Bruno Nakano, you can check out the rest of them here.
A hamburger bun serves as a moon. Great.
Another night themed McDonald's ad.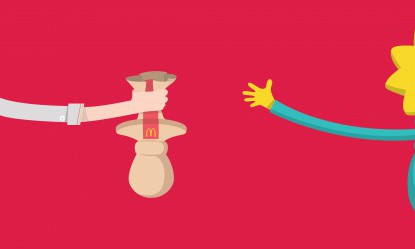 Simpsons McDonald's ads, see them all here.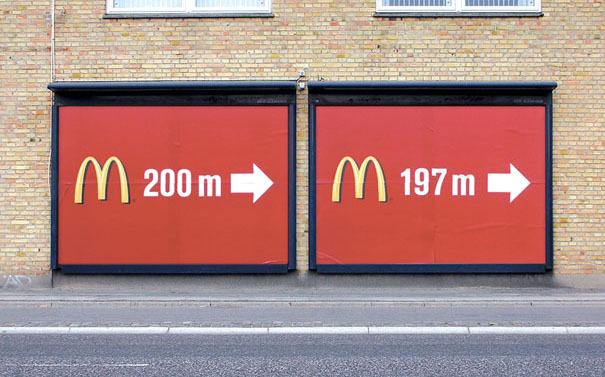 You're never far away from a McDonald's. (source)