The McDonald's Big Mac Can of Coca-Cola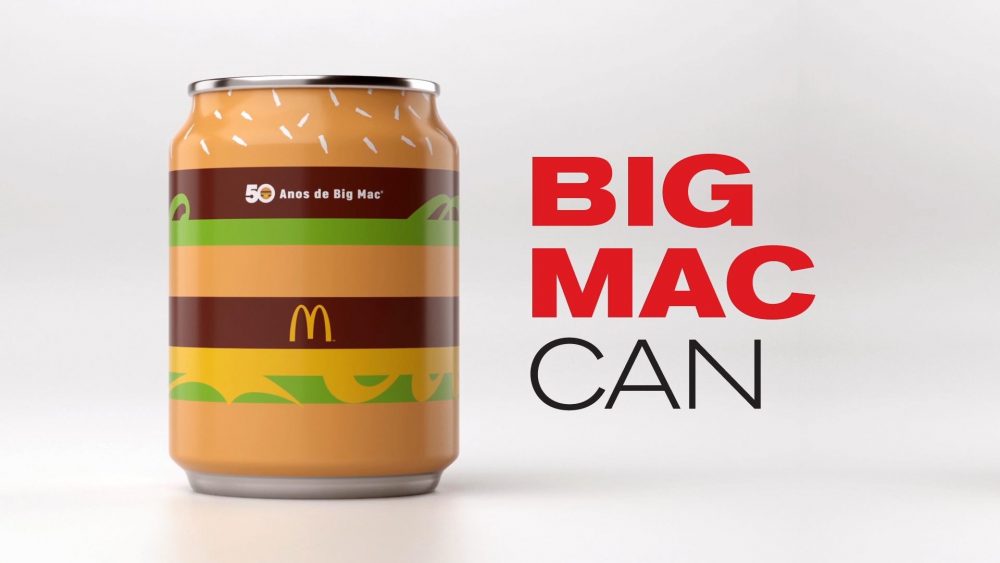 This year the Big Mac turns 50 years, to celebrate that they created a Big Mac Can of Coca-Cola, do check it out.
Check out the Big Mac Caf of Coca-Cola, a special made Big Mac-branded can of Coca-Cola, complete with two burger patties, lettuce, cheese, special sauce, onions, pickles and the classic sesame seed bun.
The can is made as a limited edition can in Brazil to celebrate 2018 as the year when the classic burger Big Mac turns 50 years old. Once you open the can you'll find regular Coca-Cola which I guess is the most common choice of drinks at McDonald's, personally, I tend to go for the shakes but hey, that's just me.
I love collaborations like this and hopefully, McDonald's will celebrate the year of the Big Mac in more ways around the world this year, I'll keep you posted. Below you can read a very brief history of the Big Mac, enjoy!
About The Big Mac
The burger was first introduced and created by Jim Delligatti, one of McDonald's early franchises by Ray Kroc who is often named as the McDonald's founder. I'm sure you know that's not really true but he was essential for the growth and success of McDonald's, by the way why not check out the great film The Founder with Michael Keaton and Nick Offerman.
Before being called the Big Mack it was called the Aristocrat and the Blue Ribbon Burger but none of those became hits. It was first when Esther Glickstein Rose, as advertising secretary who worked at McDonald's came up with the name Big Mac and it finally launched nationwide in 1968 that things took off. Today the Big Mac is the only burger that is sold at every McDonald's worldwide.
So I guess there is a reason for McDonald's to celebrate their world famous burger, and why not with the Big Mac can of Coca-Cola.
So if you're in Brazil and looking for a burger, make sure to pick up a can of coke at the same time, if you don't why not pick up one for me?