McDonald's Beautiful Black and White Ads Show Almost Nothing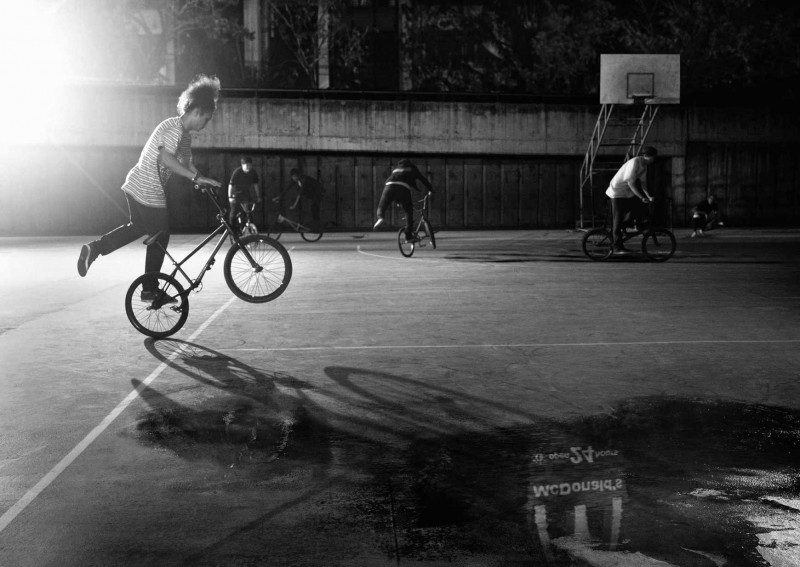 See these beautiful McDonald's Black and White Ads, they show almost nothing, besides always being open.
We've found a number of creative McDonalds ads through the years. These black and white ads really do stand out. The ads come in a series of three and it is some of the most discreet type of advertising I've seen for a long time.
All three black and white ads are artistic photos of night time in Thailand. But not the type of nighttime that many tourists might sadly associate Thailand with. Instead we see a gang of kids riding BMX bikes. A hairdresser working a late night shift and an man ironing clothes in a basement.
In each photo we can see the McDonald's logo and a sign that says open 24 Hours in a reflection. In the BMX photo you see it in some water on the asphalt. In the other two the logo and message is reflected in windows. This really is creative advertising done right.
The campaign is made by TBWA Thailand, for more on McDonald's browse through our full coverage here.