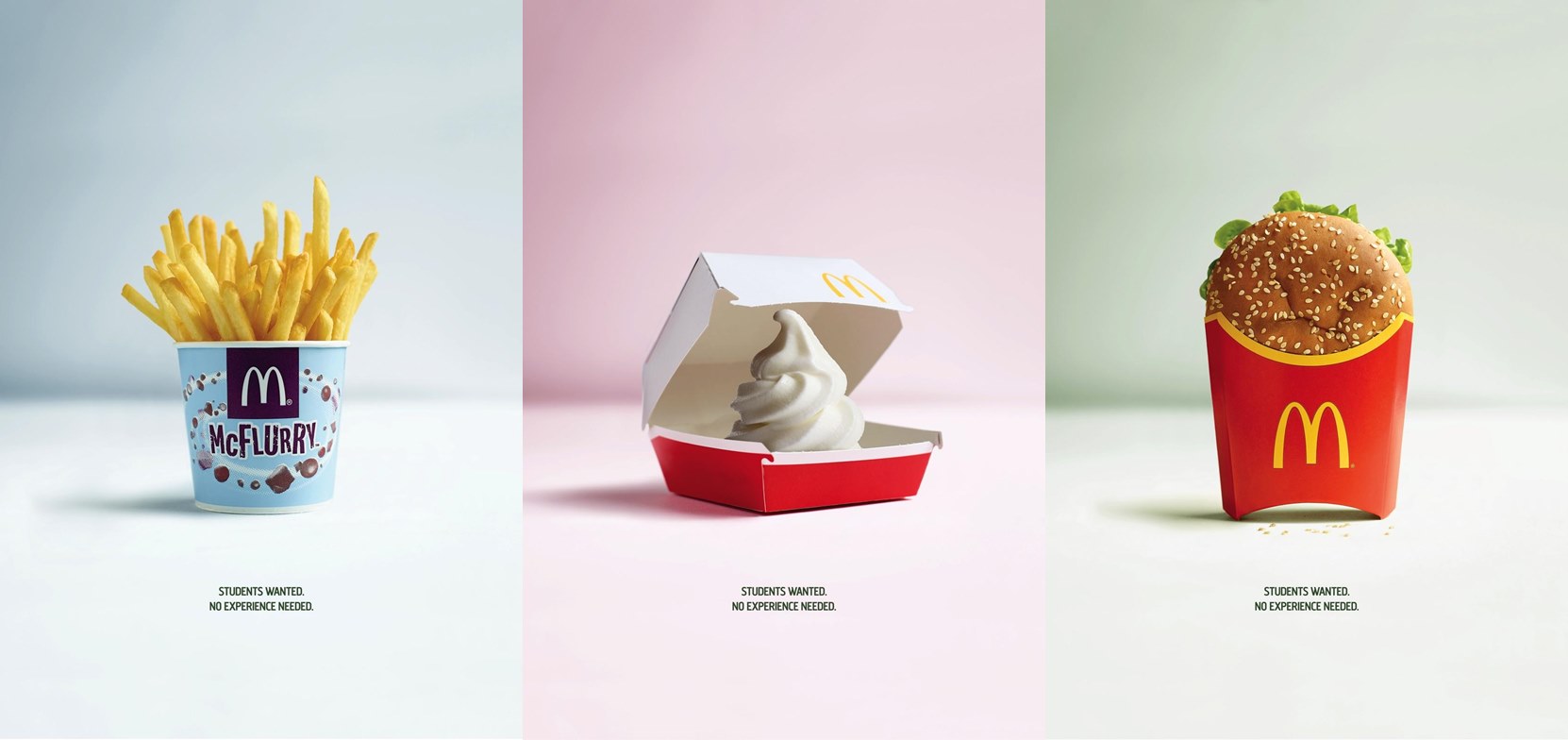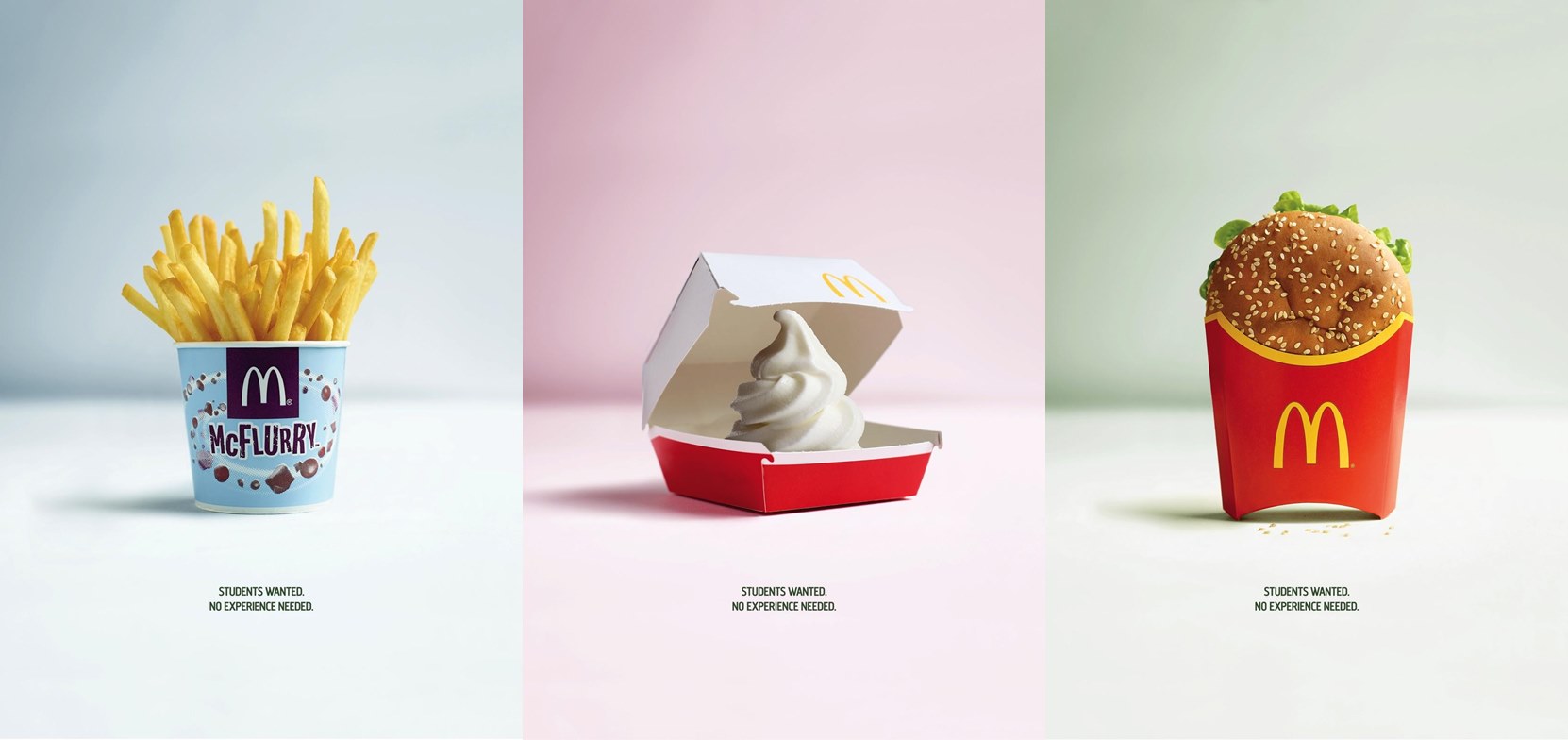 McDonald's want more students to work for them. To make them want to they created a line of very clever job ads, let's just say that you can get a chance at McDonald's without prior experience.
I love these clever job ads that McDonald's created. It's so simple and cleverly done all you can do is simply to applaud whoever came up with this idea and then apply for a job at McDonald's. At least if you live in Belgium and is a student since that is where the ads are used.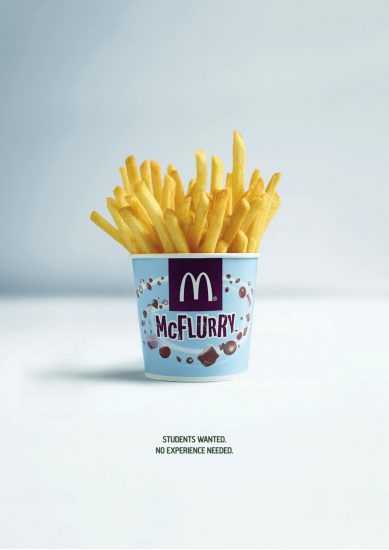 Clever Job Ads
The ads which were made by TBWA Belgium come in three different versions, all with the same idea. Things has gotten mixed up. Instead of the right product in the right packaging, things got a little mixed up.
There's ice cream in a burger box, fries in a McFlurry cup and a burger in a fry pocket. Besides that, the photos and ads look like any McDonald's product photo, and that is one of the things that is smart about this. Under each product is the simple line. Students wanted. No experience needed.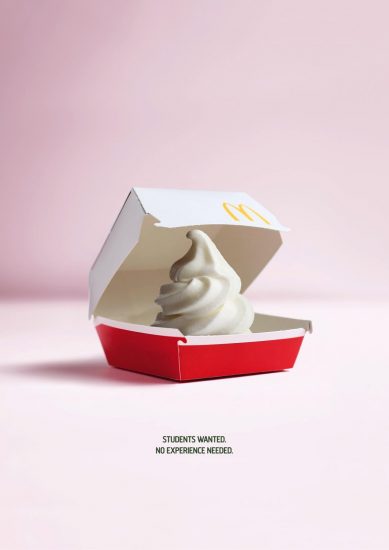 Why it works
McDonald's is not the first company to come up with a similar idea. I've seen a few ideas that touches on this in the past. Why this works for McDonald's is of course because their products are so familiar to us all.
We all get the clever job ads immediately, like it should be.
For more great food advertising check out my full coverage. For more on McDonald's head over here.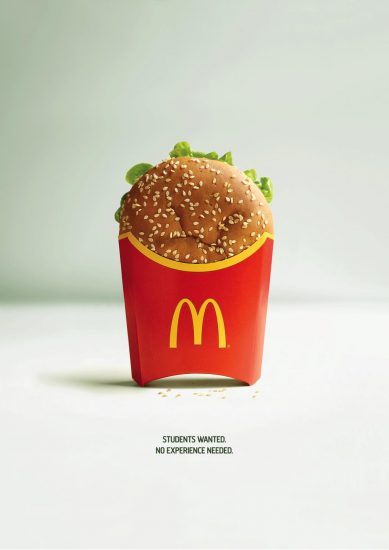 Tags: ad, mcdonalds, mcdonalds ads