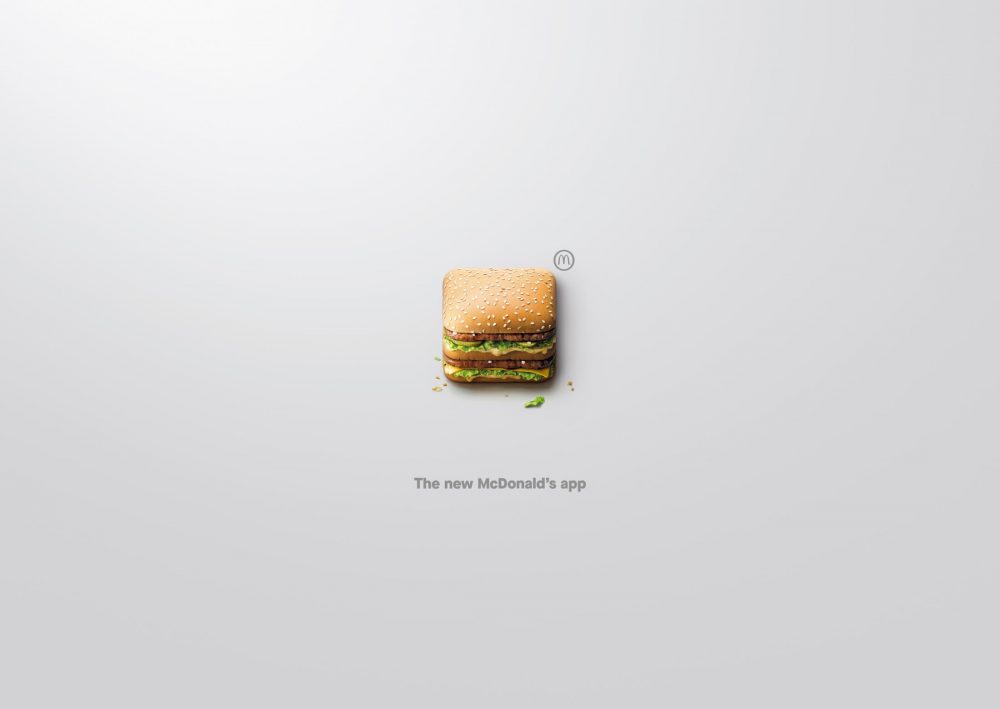 McDonald's in Switzerland recently made a print campaign for their new smartphone app. The ads turned their food into apps, check out the great result.
McDonald's in Switzerland turned their food into apps in a recent campaign for their smartphone app. The campaign was made with TBWA and the ads look great. Let's see them.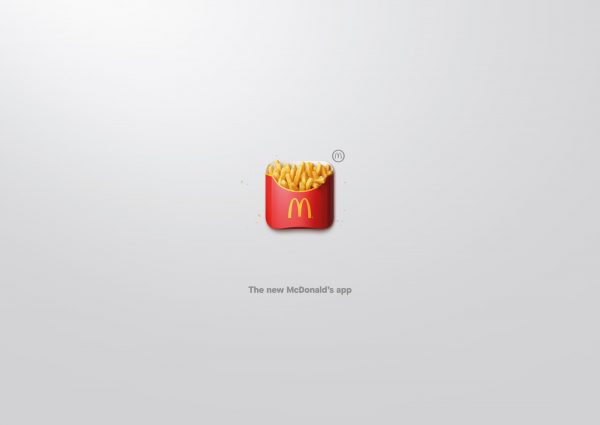 The McDonald's Ads
The ads came in four different versions. One for the fries, one for the Big Mac, one for the sundae and one for the Coke that you're likely to drink with a standard McDonald's meal.
Each of the foods got turned into squares, printed on a grey background and that was it. The style of the ads is very minimalistic, no details, no catchy phrases. Just some crumbles or drops of soda next to the square app and the message; The New McDonald's App.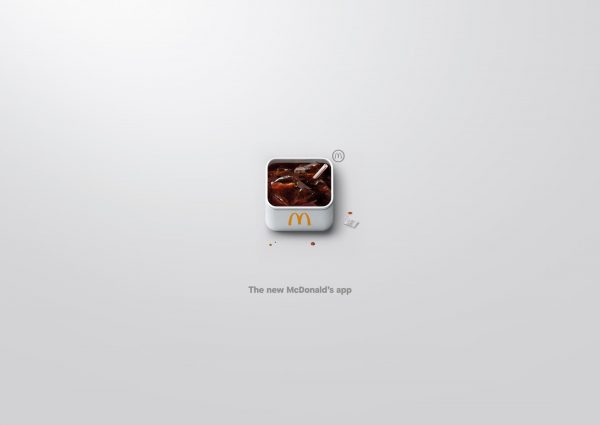 What I like about the ads
I love the minimalistic style, the lack of detail is the strength here. I also like how they are using real photos of the food, not animated versions. So it actually looks like a square burger. Well done.
This is far from the first great add or marketing by McDonald's, for more do check out my full McDonald's coverage here.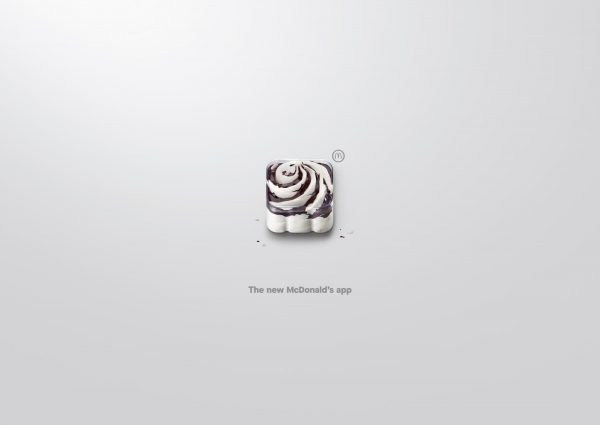 Tags: ads, mcdonalds, switzerland