McDonald's Iconic Character Print Ads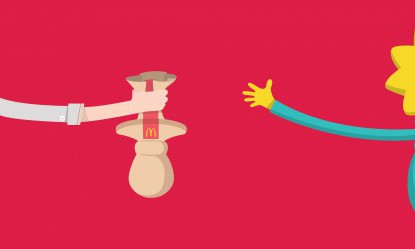 McDonald's recently released a series of cool print ads for their home delivery service in the United Arab Emirates market. The service is called McDelivery and to highlight their service they teamed up with some iconic characters from popular culture.
In the ads you'll find Cinderella, Maggie from the Simpsons and a coin collector known from Nintendo.
The print ads with these iconic characters is created by Leo Burnett, for more of these cool ads take a look at Adeevee.