McDonald's Mocks Hipster Coffee Culture Perfectly In This Ad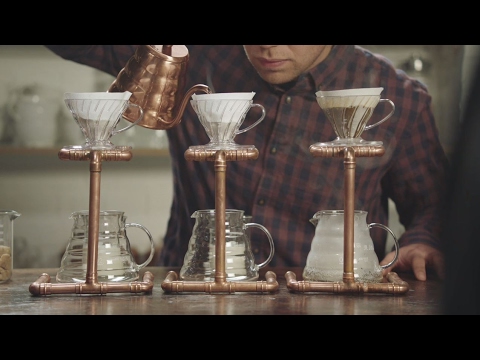 Check out how McDonald's mocks hipster coffee culture in this great ad, you can't really argue with how on point this ad is.
Coffee is important stuff and the ongoing coffee trend has made new types of coffee places and types of coffee pop up all over the place. Especially the young and trendy crowds also known as hipsters has found love in new styles of coffee.
With a new coffee place where new types of coffee and brew cultures and techniques are used things easily can get out of hand. This is something that McDonald's coffee shop concept McCafé have picked up on in this new ad.
In the ad we get to see a few "regular" coffee drinkers struggle with visiting the ultra cool places. It's expensive, they take the coffee a bit too seriously. The clash between these two cultures is portrayed in a great way in the ad.
McDonald's mocks the hipster coffee culture in a lovingly and fun way. At the same time most of us have been in a similar situation. Because there are special coffee places like the ones we see in the ad in most cities. I you would step into one of those when in a hurry looking for your cup of black and strong coffee the chances of a culture clash would be high.
Well played McDonald's.
About using the term Hipster
The term hipster is a loved and hated one. Never used by hipsters and proclaimed dead at least a few times a year. To me it is still the best word to easily describe the young trendsetting crowds found in the artsy areas of most big cities.