McDonald's Cool Paint Swatch Ads for Quebec's Moving Day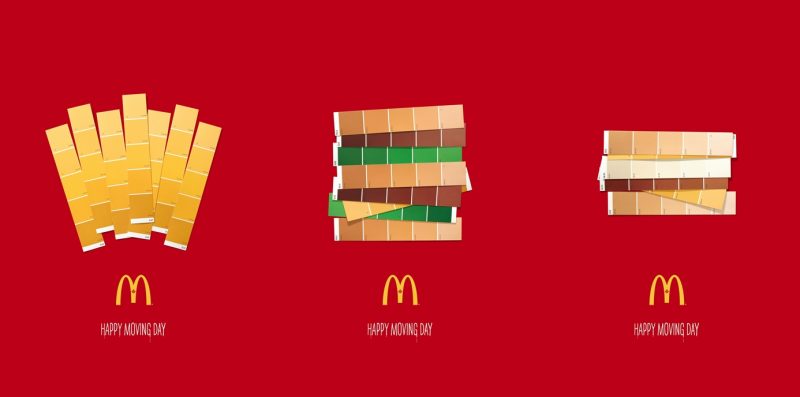 McDonald's has once again made some creative ads. For the early Moving Day in Quebec, they made these cool paint swatch ads. Check them out.
I do think this is the first time I feature paint swatch ads that are related to food here at Ateriet. I've shown and seen plenty of other creative paint swatch ideas before. Usually, those involve the single paint swatches from Pantone. See an example where McDonald's did that before here.
What I like here is that McDonald's put a twist on the paint swatch idea by using the longer versions with a few different tones on them. The Pantone idea have been used for far too long by now. The reason is not weird but still.
The paint swatch ads in this campaign are made for Moving Day in Quebec, Canada. Personally I never even heard of Moving Day before, maybe that's because I never been to Quebec either. But if I get it right Moving Day happens every year on the 1st of July. The tradition goes back to the bad old days when rent leases were canceled or renewed. To learn more about what it is there is a good Wiki article on it here.
The Paint Swatch Ads
Now for the actual ads. It's not very complicated, by using a few different paint swatches and arranged them to look like stuff from McDonald's the idea is more or less done. The ads come in three different versions. One burger, one Egg McMuffin and of course fries.  See them in full below.
This is not the first time McDonald's have made creative advertising. Here is a full collection of highly creative ads from the burger giant. For all McDonald's coverage head over here.
As a final tip, you should of course also see my full food ad coverage here, there are plenty of great food ads to discover.