McDonalds Posters In Great Emoji Style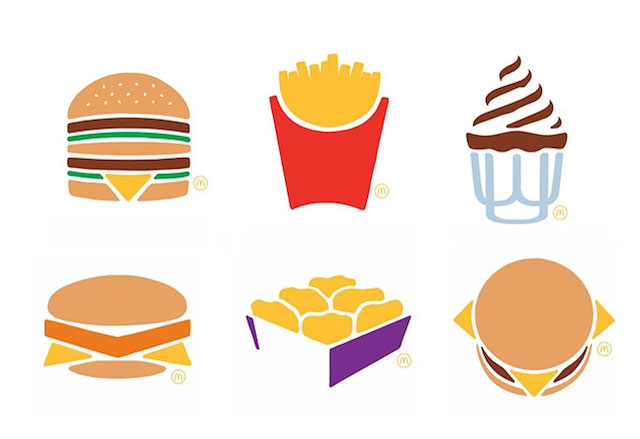 Check out a collection of great McDonald's Posters made in a great emoji style. It could be unexpected but it turns out that McDonald's posters can actually look really good, check them out.
McDonald's may not be known for their great ad campaigns and you rarely see people hanging vintage McDonald's posters in their homes but I guess times are changing. French ad agency TBWA made a minimalistic ad campaign that focuses on the form and color of the classic McDonalds products like burgers, fries and ice cream.
The campaign was a print campaign and I do think that these design could make into our homes eventually, especially if we let time pass a few years because we do tend to get nostalgic on weird stuff sometimes. Either way, it is always fun to see a company trying new ways of marketing that are more pleasing to our eyes, great job TBWA and McDonalds.
For more about McDonald's and food culture check out my full coverage here.