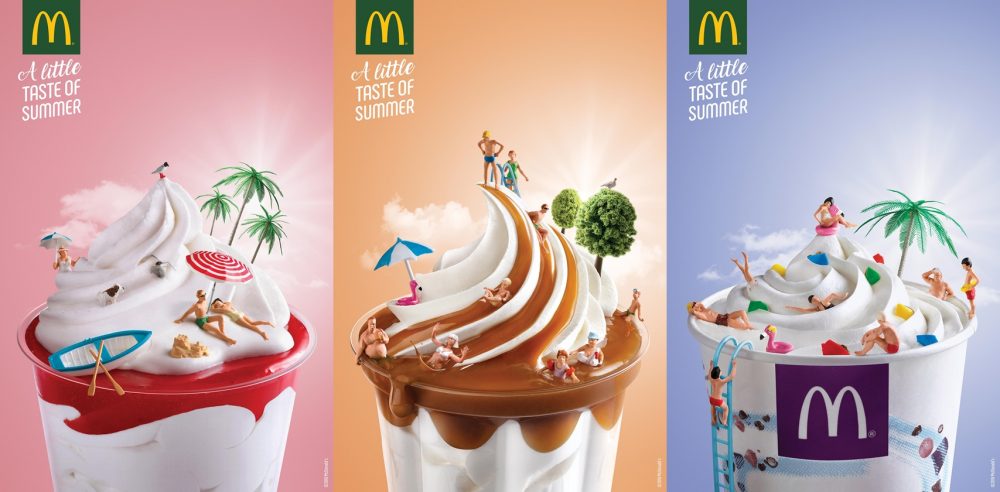 Check out a set of great McDonald's artsy summer print ads. They capture what summer is all about and will make you crave a sundae, maybe even one from McDonald's.
McDonald's in Portugal have released this set of three different summer print ads. With them, they have gotten a bit on the artsy side. All three ads have the same idea, its a closeup photo of a sundae ice cream from McDonald's.
On top of each sundae you'll get a whole crowd of people enjoying summer in the best of ways. Like on top of a ice cream with the strawberry sauce we have a couple who took their boat to a whipped cream island and seems to be enjoying themselves.
The same type of idea is used for the other two ads, lots of tiny people having a great summer day on top of an ice cream.
I like these ads for a number of reasons. Firstly they look like summer, you do want to be enjoying an ice cream on the beach when you see the ads. The miniature people and fun idea gives the ads a second layer, its art, isn't it? Lastly, it shows a product from McDonald's in a great context. Ice cream for summer, what more could you ask for?
I'm not sure who made these designs but when I first saw them they reminded me of the miniature photos made by artist Tatsuya Tanaka. I don't know if he is involved but if you like these summer print ads from McDonald's you will love the work by Tatsuya, see a few examples of his work here.
For more on McDonald's make sure to see my full coverage here.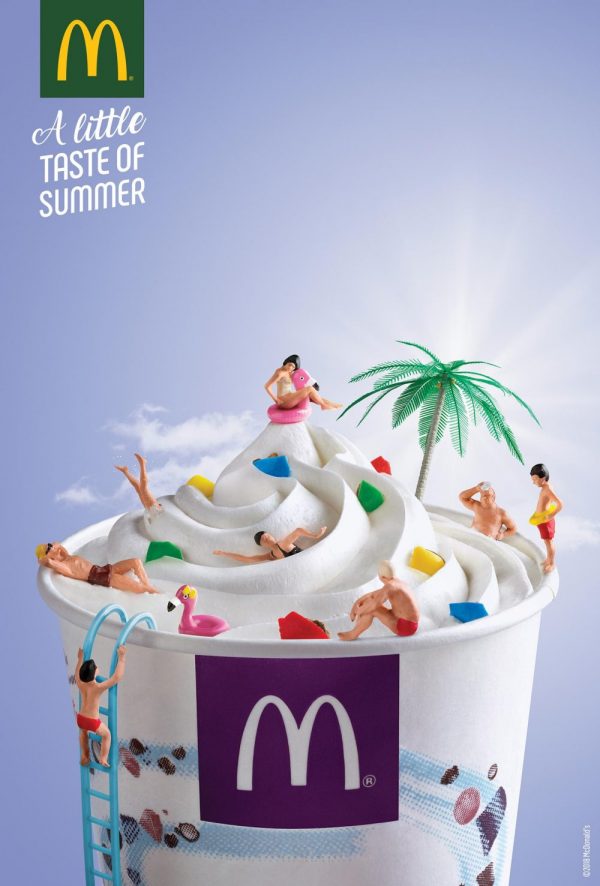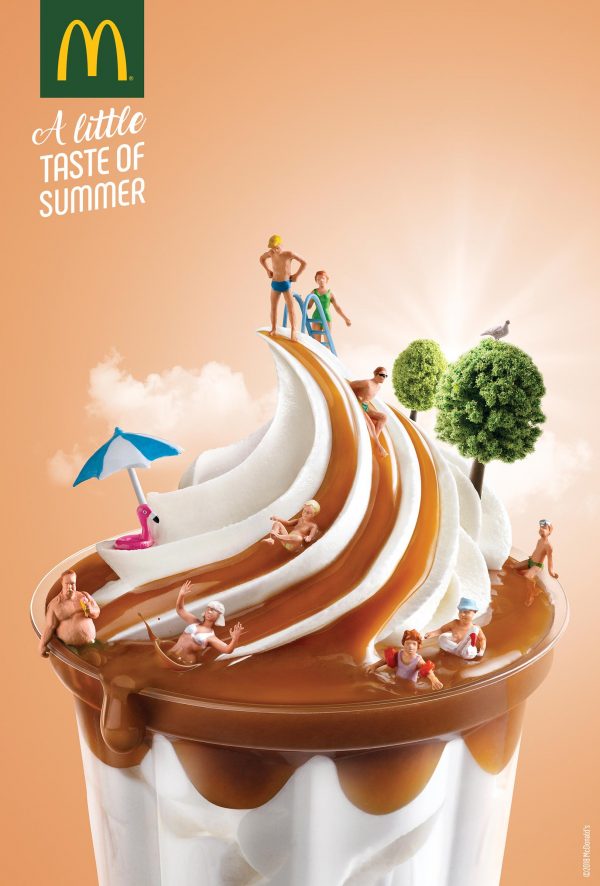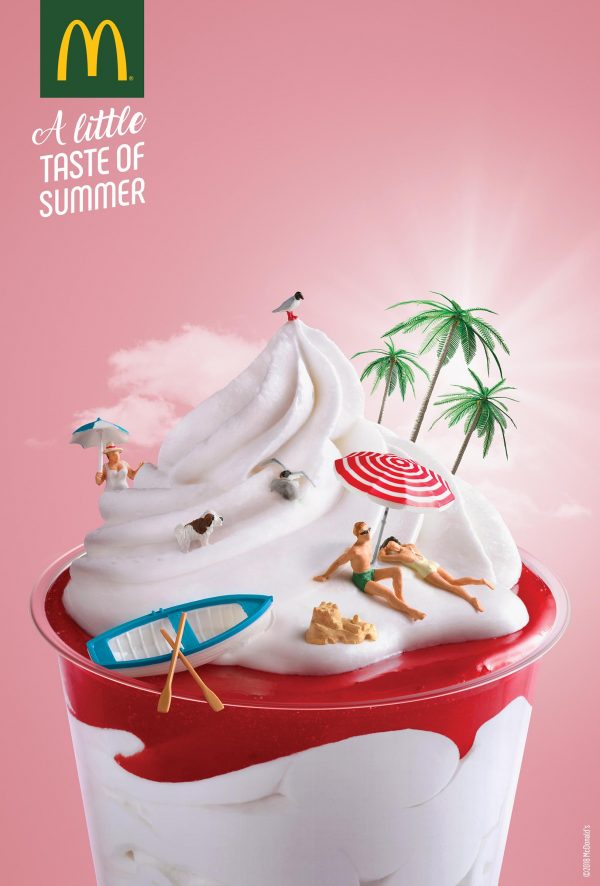 Tags: ads, ice cream, mcdonalds, mcdonalds ads, Portugal, print ads, summer