McDonald's Takeaway Bag Updated to greatness by Jessica Stoll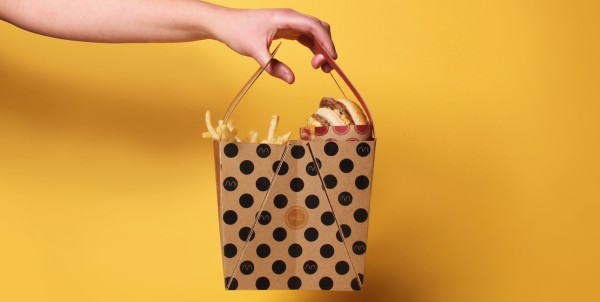 McDonald's Takeaway Bags are not known for being the most simple thing to eat from. And it doesn't really matter if you're sitting in the car or by a table, it's not really great for anything. Industrial designer Jessica Stoll took the McDonald's Takeaway Bag back to the drawing table, this is what she came up with.
Imagine going for some takeaway at McDonald's, you get all your food in a bag or two and if you choose to sit down you have to take everything out and try to organise it without dropping the fries or messing up the burger. It's even more frustrating if you're sitting in the car. Let's face it, you didn't go for McDonald's takeaway because you had a lot of extra time did you?
Now industrial designer Jessica Stoll decided that something had to be done about this and in these photos you can see her clever design. It has everything a McDonald's takeaway bag hasn't.

You can carry it in a good way because it actually comes with a handle. You can easily access everything you've bought if you decide to sit at a table and you can also get hold of your food when stuck in traffic and have to get a bite.
And besides doing some great industrial design work Jessica Stoll also made sure that the design would look a bit more modern that it does today. So McDonald's when will we see this design in the real world?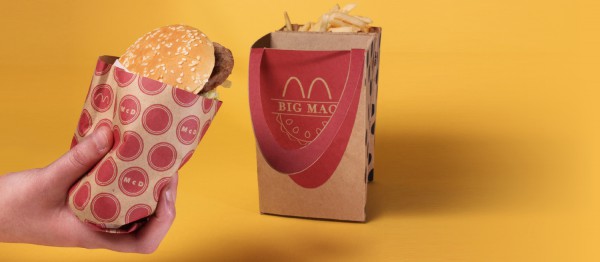 Jessica Stoll is a recent graduate in  industrial design from Arizona State University. Besides this great project she has made a bunch of other great stuff. Check out those projects at her website.
For more on McDonald's in all sorts of ways check out our full McDonald's coverage here at Ateriet. For more in food packaging you have to look through our category dedicated to food packaging, there is more great stuff to find.