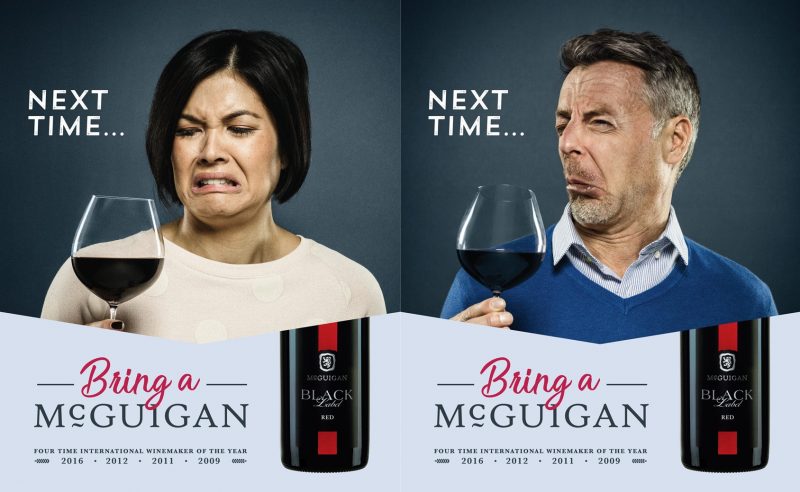 These clever wine ads are made for the wine brand McGuigan Wines and the idea is as good as it is simple. Let's take a closer look at this set of fun wine ads.
You should always to bring decent wine when you've been invited to a nice dinner with friends. That simple idea is behind this set of ads made for McGuigan Wines.
Just a quick and you instantly get the idea. On each one of the ads, there is a person who just took a sip of a not very decent wine. You don't want to be the person responsible for bringing that bottle of wine, do you?
Well, the solution is simple, spend more on wine or if McGuigan wines get this campaign right get one of their bottles.
I really like this campaign, marketing wines with print ads are not easy. You can't print flavor and have a good photo of a bottle and in the vineyard is what every wine marketer is doing. Well at least most of them.
For more great ads make sure to check out my full coverage here.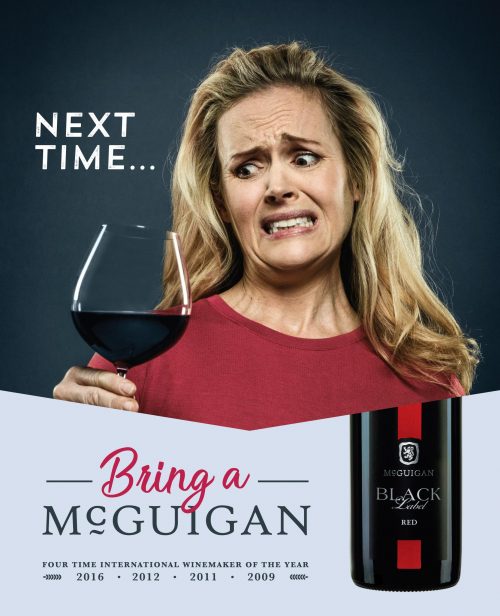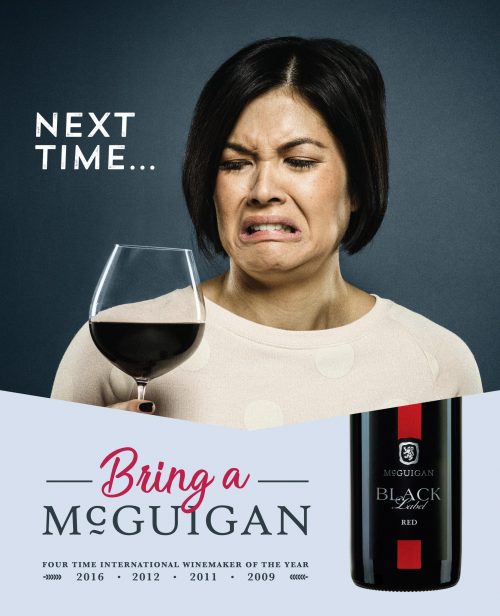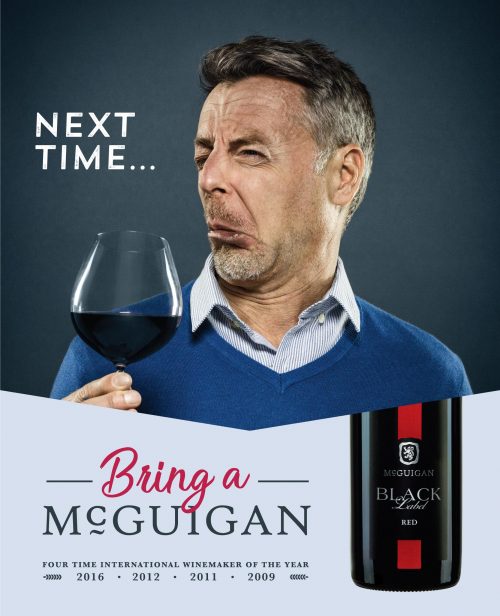 Tags: ads, mcguigan wine, print ads, wine, wine ads