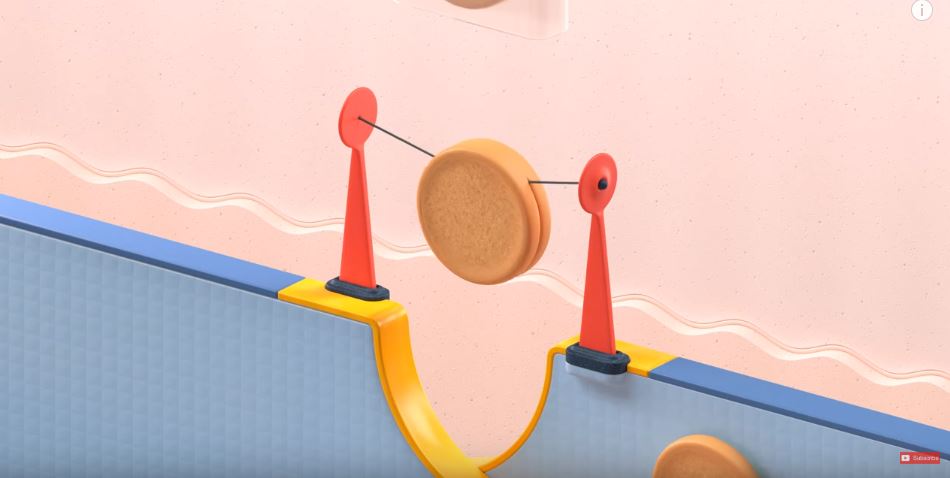 McDonald's just released an oddly satisfying video all about their Worlds Famous Egg McMuffin. This is one of those videos you didn't know you wanted to see, so check out the McMuffin Oddly Satisfying video right now.
Here it is. One of the videos you will watch from beginning to end without ever imagine before you wanted to. Kind of great isn't it? I love it, almost as much as I love when companies are making an effort to create fun content about their products. That's exactly what McDonald's are doing here. Taking something that is already there and making us think about it.
The McMuffin Oddly Satisfying Video have been made as a marketing campaign for McDonald's in France and this video is actually a collection of  GIFs that are much shorter when used in the marketing campaign.
The campaign has been a huge success in France and has drawn crowds of people to McDonald's social media platforms in France and hopefully, at least for McDonald's some of those will find their way to a McMuffin for breakfast in the future as well. That is if the French is really interested in swapping that cigarette, coffee and croissant for a muffin with eggs, we'll see about that I guess.
Wait, there's another real version as well
That's not all. Besides the McMuffin Oddly Satisfying Video another video where a McMuffin is put together has also been created. This one comes in a very different style and is more great food porn than it is oddly satisfying. I immediately thought of these old food ads for Marks & Spencer that came out a few years ago. 
I'm not saying that McDonald's are copying the old videos here, not at all. It's just a similar style in my opinion. No matter which one you like the best I do think that they are both great. Check out the second one below.
Are you interested in more fun foodstuff about McDonald's? Check out my full coverage here.