McRib Hunter Ads For The New McDonald's McRib Season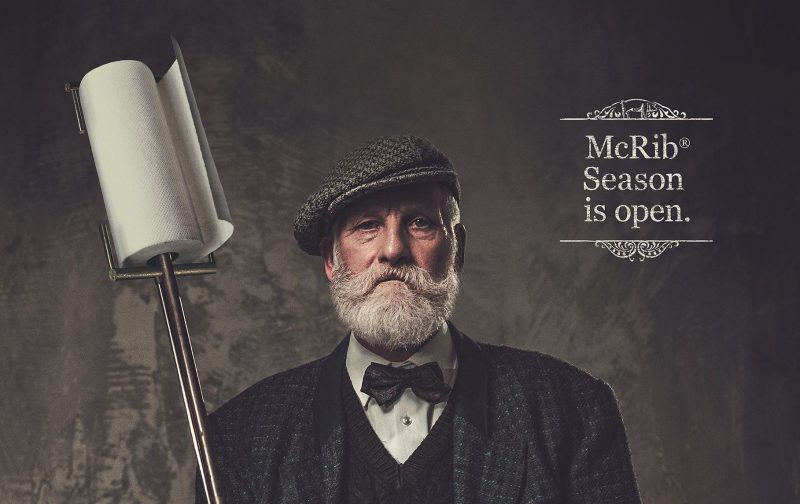 McDonald's have released these cool McRib Hunter ads to go with the new start of the coming McRib Season.
These McRib Hunter ads have been released by McDonald's in time for the coming McRib Season.
The ads which comes in two versions features two classic hunters. Beards, tweed suits and of course weapons. One of the hunters have a modified his weapon. Instead of a pipe he has got an enormous fork. The other hunter is equipped with a roll of paper.
I do like these ads and it's a fun way to put a twist on a "season". But there are a few things that is a little bit weird about them.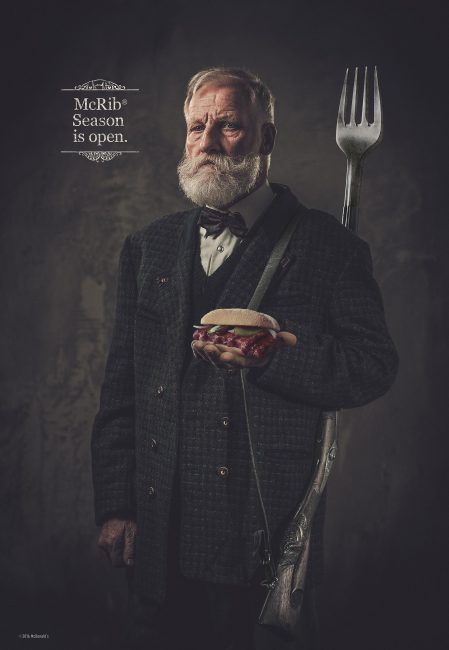 Who hunts for ribs?
I don't know how you get your pork but I get mine in the supermarket. I am also fairly sure that McDonald's aren't using wild boar to get their ribs. So why should you need to hunt for pork?
Who eats a McRib with a fork?
The McRib is a sandwich. You know meat between two pieces of bread. By design it is meant to be eaten by hand. So why did the McRib hunter decide to bring a gigantic fork?
For our full McDonald's coverage head over here.