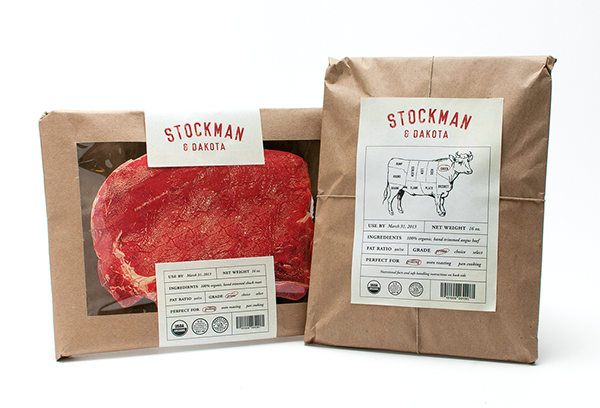 You rarely get any inspiration for food packaging when it comes to the meat section. It is often a huge pile of sausages, beef, pork and chicken. Often the meat packaging design is only about keeping the meat fresh until consumption, that is fine but for us lovers of packaging design we expect more. So we have selected a few meat packaging design examples with a twist, check them out.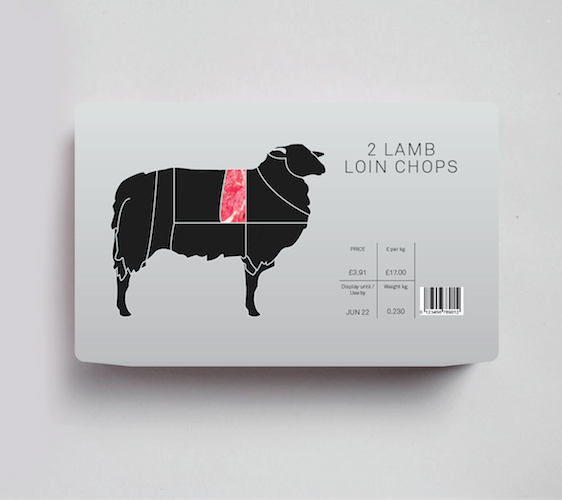 Let's start with this packaging for lamb loin chops. The design is made by Nick Hill and is part of a bigger design packaging project that not only includes meat but the idea is the same. Show a small window of each packaging that let's the customer see the food. In this example the window also matches the selected part of the lamb. Great design in combination with bringing knowledge to the consumer. Great job.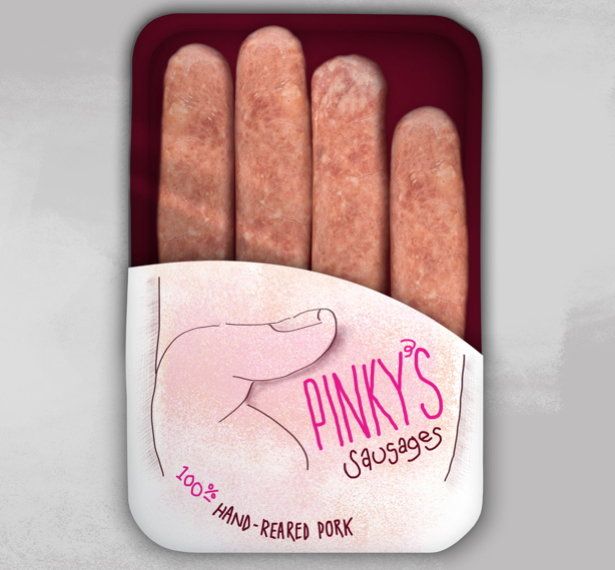 This one is more on the humorous side but don't say you weren't a little bit amused and maybe disgusted when you laid eyes on this. Eating human fingers or even the idea of comparing them to sausages could be hard to swallow (pun very much intended) but this design sure stands out. And with the meat packaging design looking like it does today that is not a bad thing. (source)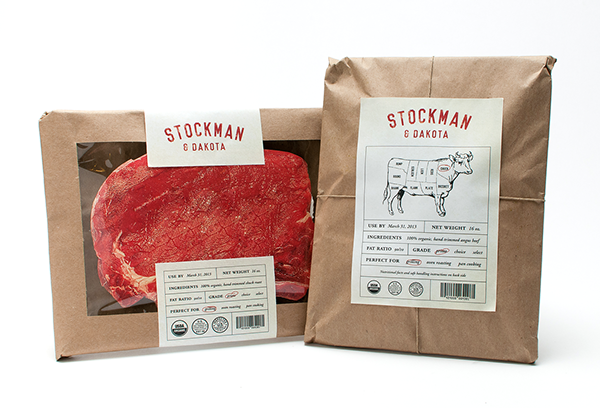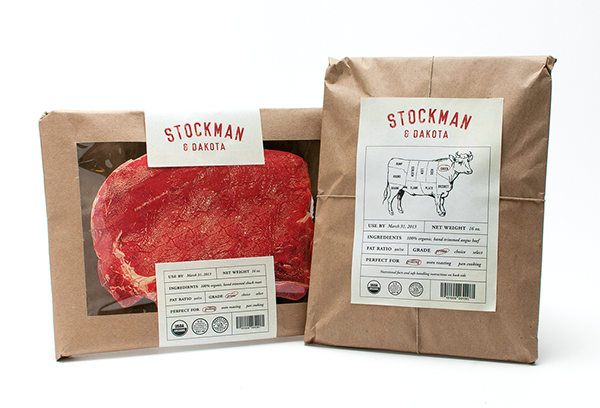 Here the twist is not so big as in the two previous examples but it is just great design done well all the way. One side is covered and it gives you all the information you want about what is inside. Flip it over and you can inspect your chosen piece of meat by yourself. Great look with the vintage looking paper and string, this is a design feature that you see very often, especially with meat. But here I think it is better done than what you usually see. The design is made by Gabby Nguyen.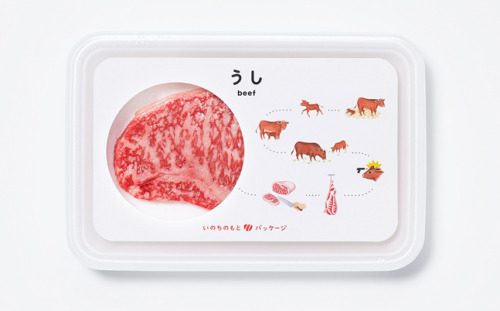 This Japanese design comes with other proteins as well, fish, chicken and other meat is also part of it. On the packaging you can see the whole life cycle of the cow. And they are not fooling around either, first the calf is born and raised with her cow mom. Then a few pictures later a gun is held to the head of the cow and then there is meat. Let's just hope that the actual handling of the animals is as good as it looks on this packaging. You can see the other varieties here.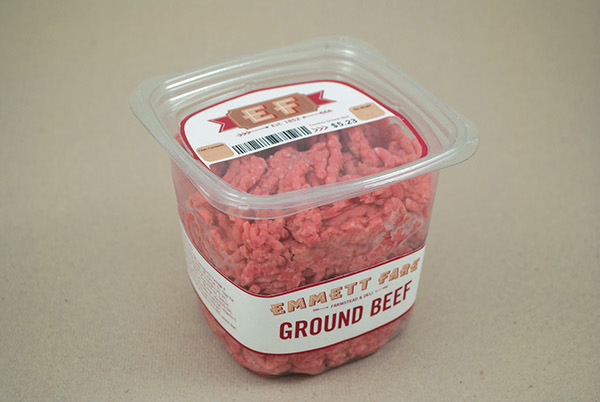 Ok, last one. This is a remade packaging for ground beef for Emmett Fare by designer Caryn Scheving and her mission was to remake the regular packaging for ground beef which is just not very good. This packaging uses less material, the beef lasts just as long and you can reseal it and don't have to use all at once. That is how great design can be sometimes, it's when someone made something really smart and you instantly think to yourself, why didn't I think of that?