Medicine in Fish Infographic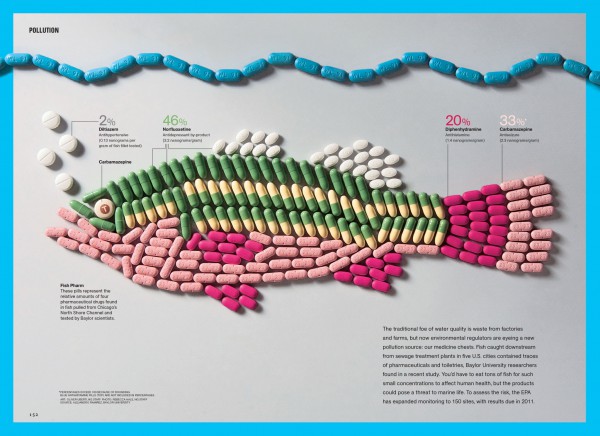 This photo taken by Rebecca Hale and made by Oliver Uberti represent the relative amounts of four pharmaceutical drugs found in a fish that was pulled from Chicago's North shore channel.
The photograph was first published in National Geographic Magazine in 2010, the amounts of medical drugs found in the fish is not enough to affect humans but it could have an impact on marine life. Studies on how drugs and other toxins are being stored in fish are ongoing and could be one of the health issues concerning fish consumption in the future.
We have written a bit of this before when we heard that a doctor had given a woman only one advice for the future: Stop eating fish! To read the full story on that follow this link.