Meet Chef Tim Raue from Berlin in our Chef Q&A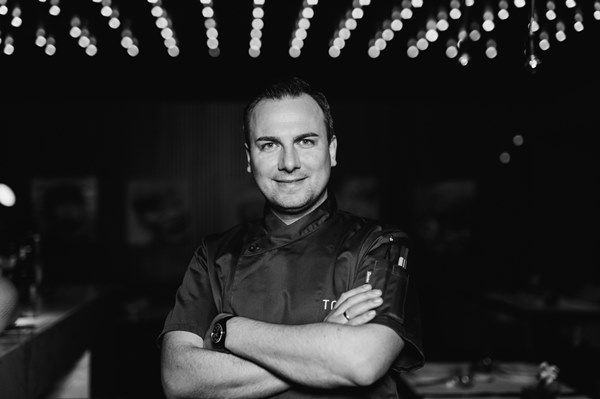 Tim Raue is the Chef of Restaurant Tim Raue in Kreuzberg, Berlin. With inspiration from Asia Tim Raue is creating a unique dining experience which have awarded the restaurant two Michelin stars.
Besides this Tim Raue have two other successful restaurants in Berlin. We got the chance to ask Tim some questions on his favorite food memory, what you can't miss when in Berlin and much more. Keep reading.
Have you always wanted to work with food?
No, I wanted to study architecture or interior design, but had no chance to go to college because I was kind of homeless and had to work to earn money for a flat and to live my life.
What's you favourite food memory?
There was a weekly market close to my mother's flat when I was a child. One of the market stands sold a thing called "Hawaii Bun" – it was a cheese crusted bread roll, filled with cream cheese, ham, canned pineapple slices and was toasted.
An umami bomb with a rollercoaster of sweet, sour & salty flavors, it was soft, creamy and crunchy all in one!
What is your favorite ingredient at the moment?
I love luxury products, such as osietra caviar and we therefore made a dish from that: A meringue made from a local smoked fish called "sprotte", filled with yuzu, sorrel & buttercream.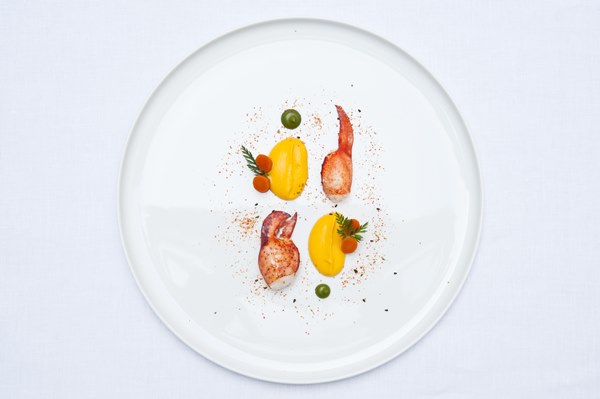 Do you find inspiration for new dishes outside the culinary world?
Yes, absolutely. I am not the type of chef who is holding a cucumber in his hand and then comes up with new thoughts regarding what I can do with this cucumber.
I get inspirations by a handstitched towel from Italy, by a more than hundred year old bonsai from Japan or an orange bottega veneta handbag, like the one I gifted my wife with.
You cook an Asian inspired cuisine but are born in Germany. My theory is that this can be an advantage in cooking. Because then you are not bound by traditions or where you grew up and can thereby be more creative, do you agree or have any thoughts on that?
That might be true. Nevertheless, I studied Thai, Japanese & Chinese cuisine for over four years. I traveled in those countries, I had hundreds of meals, I met producers of ingredients and I met chefs so I could dive deep into their culinary universe. I love it!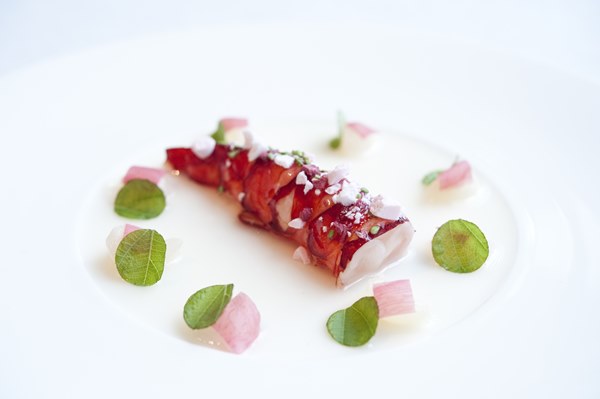 Is there a challenge in finding good produce and the right flavors from Asia or do you have to adjust to what is available in Europe?
It is pretty easy, we get fresh goods from Thailand twice a week by plane. We have a Japanese dry goods dealer in Paris, and – if needed – we order dry luxury products like fish maw, conpoy & fungus directly from Hong Kong.
Berlin is in many ways a very creative city, does this spill over to the culinary scene as well?
I live in my own universe and don't really care about others in Berlin.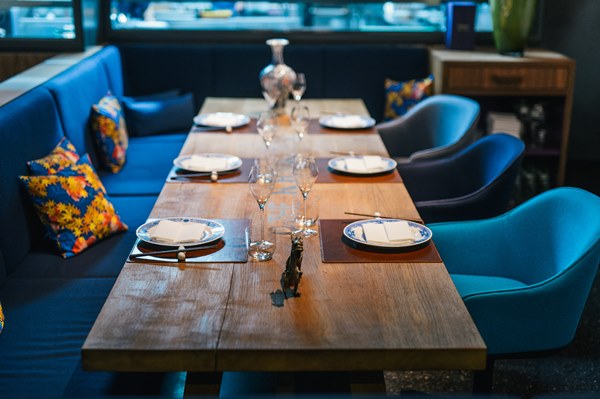 What is the one thing I can't miss if it's my first time in Berlin?
Königsberger Klopse, they are a typical Prussian dish (Berlin is part of the Prussian region, Königsberg is nowadays called Kaliningrad and is part of Russia). The dish is meatballs made from veal, with a creamy sauce with capers, pickled beetroot and mashed potatoes.
We serve an interpretation of this dish at La Soupe Populaire timraue, and it is very popular. We served it as a main course during the official government dinner in honor of president Obama's visit in Germany in 2013.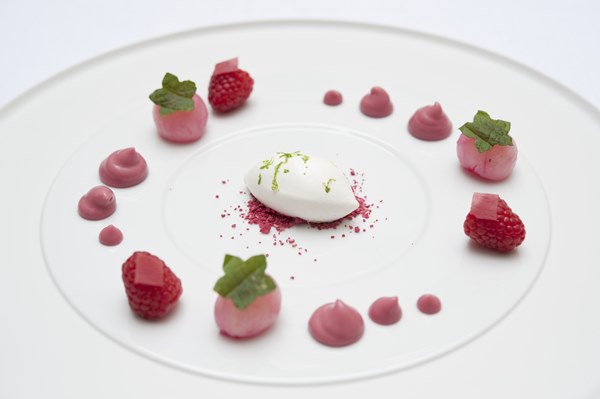 Do you have a guilty pleasure in food, and if so what is it?
I love everything that is deep fried, mostly Cantonese crispy suckling pig!
Who do you think we should interview here at Ateriet?
If you didn't do until now…
Uwe Opocensky, executive chef, Mandarin Oriental Hong Kong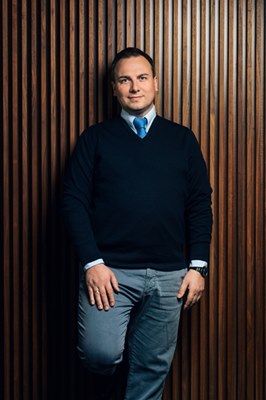 Name: Tim Raue
Age: 41
Born: Berlin
Current city: Berlin
Education: Chef
Previous profession: Chef
Favourite quote: He, who wants to do what he has to do, is free…
Thank you Tim for your time and keep doing great things.
To keep up with Tim Raue you can head over to www.tim-raue.com and you should of course like him on Facebook. Below you can read more about Tim Raue's different restaurants.
About Tim Raue Restaurant
Tim Raue Restaurant is an Asian inspired restaurant in Berlin. The cuisine is said to be a combination of Japanese product perfection, Thai aromas and a Chinese culinary philosophy. The restaurant holds two Michelin stars and was voted as number 52 on the World's 50 Best Restaurant list in 2015.
Tim Raue is located close to Checkpoint Charlie on Rudi-Dutschke-Str. 26, 10969 Berlin which is in Kreuzberg, Berlin.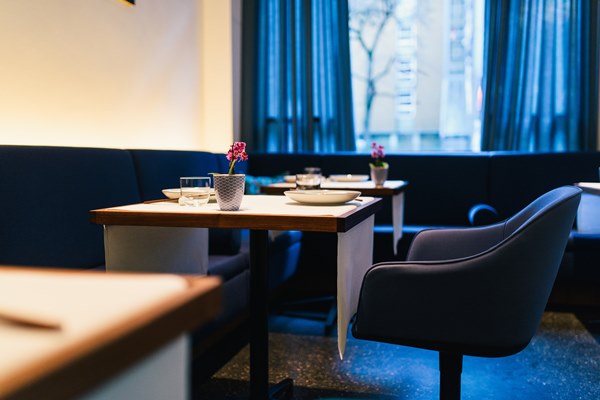 About La Soupe Populaire by Tim Raue
La Soupe Populaire is something different, here Tim Raue combines art with the culinary art. Located in what is called the Studio House. Tim Raue and his team are serving classic Berlin dishes that have been updated with modern presentations and techniques without losing its culinary heritage.
In a industrial environment with contemporary art on display La Soupe Populaire have been buzzing on the Berlin dining scene since opening.
La Soupe Populaire is located on Prenzlauer Allee 242, 10405 Berlin.
About Sra Bua by Tim Raue
Sra Bua is a restaurant located in the Hotel Adlon Kempinski in Berlin. Here Tim Raue is serving a similar style cuisine as at his main restaurant. Asian flavors built on a European heritage.
Sra Bua is found in the Hotel Adlon Kempinski on Unter den Linden 77, 10117 Berlin.
About Ateriet's Chef Q&A
Chef Q&A at Ateriet is my way of giving great chefs the respect they deserve. I interview chefs from all over the world with the stuff I want to know. If you know a chef I should interview or have any other suggestions don't be afraid to let me know, just leave a comment or send an email. You can read my other Chef Q&A's here or explore all these great chefs and restaurants in my Chef Q&A Map, you'll find it here.