Milk from Space – Check out this fun packaging concept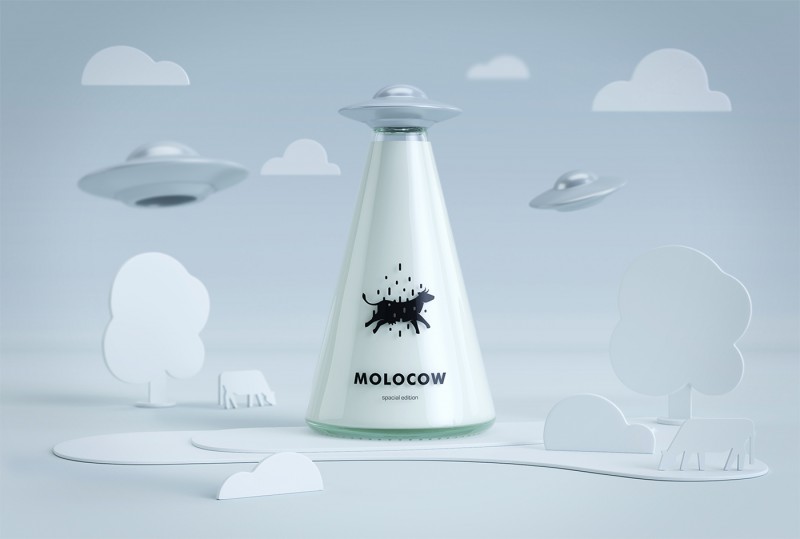 Milk from Space or Molocow as it is called is a cool packaging project that have taken some space inspiration for its milk packaging, check it out.
Milk from Space, or perhaps milk for space. This fun concept is called Molocow and the design has got some fun space inspired design. The basic design is a UFO which is about to abduct a cow. The beam that it is using for its abduction has a triangular shape that is the actual bottle. The top of the bottle is the UFO or spaceship which is abducting the cow and the surprised cow is centered on the bottle as a logo for the Molocow design.
A super charming packaging design and you have to admire the creative thinking and execution on this project. The abduction of animals and fresh milk is not something you often put together otherwise.
You can check out more about his project here. And for more milk packaging inspiration you should check a slideshow of a few cool ones here.