Milkshakes in Australia have reached its top thanks to Alana Bread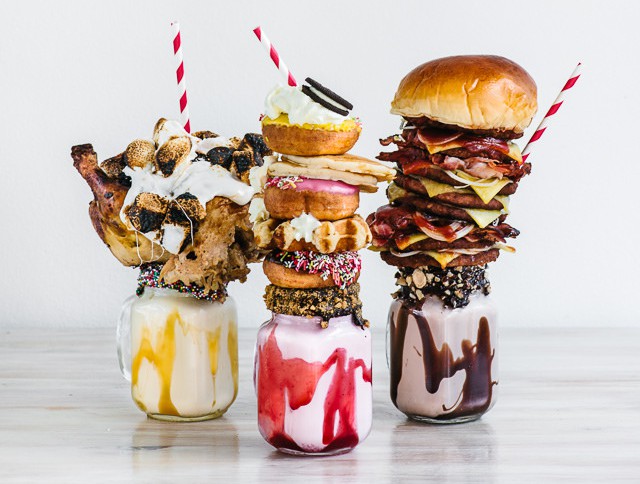 In Australia there is an ongoing trend where toppings of milkshakes have become a big thing. Apparently things have been getting out of hand in the last few months, photographer Alana Bread decided it was time to put a stop to this nonsense by creating the most over topped milkshakes ever. Just look below to see what you'll might get if ordering milkshakes in Australia.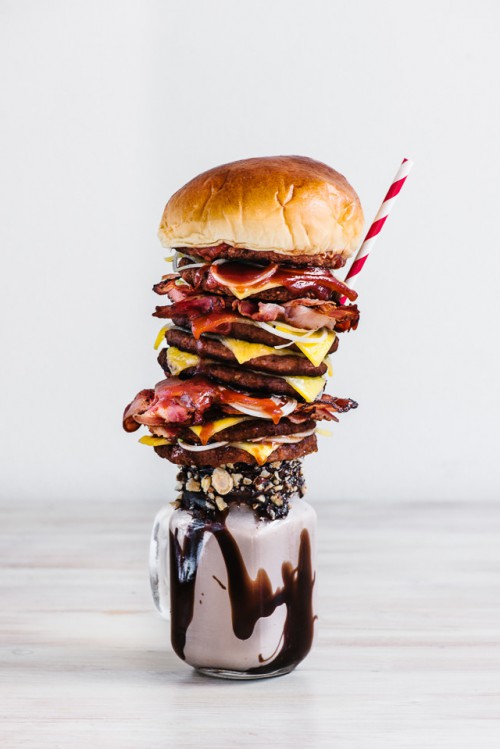 The Hamburger topped milkshake.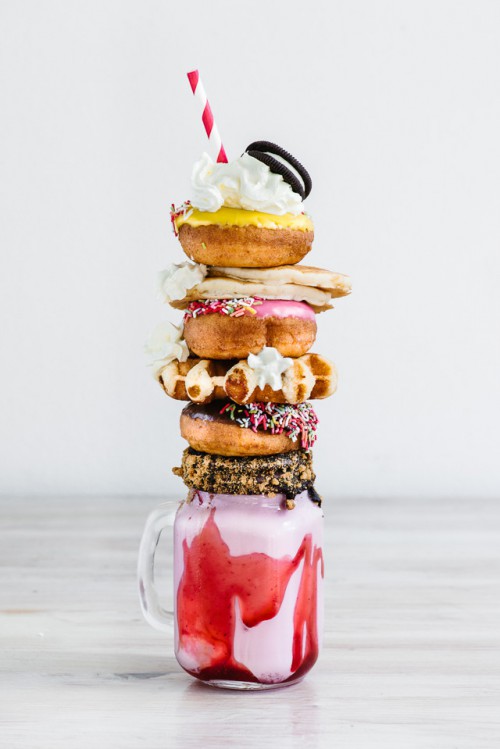 The Donut and pancake topped milkshake.
And the fried chicken and marshmallow topped milkshake.