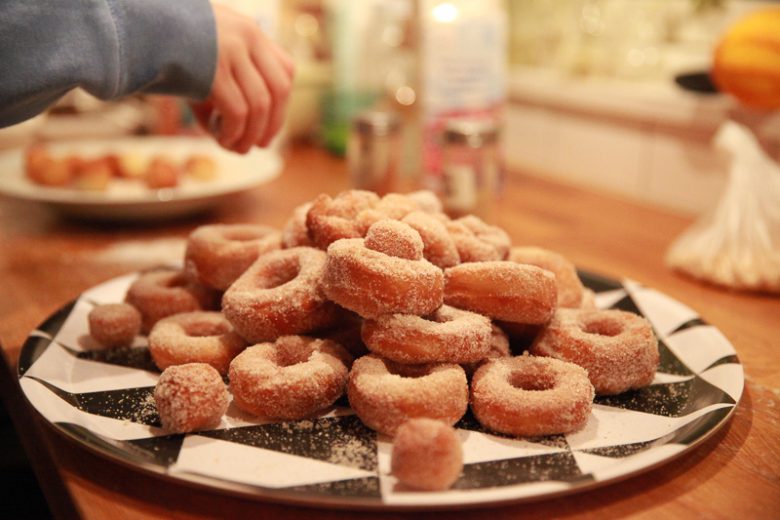 There's not much that beats mini doughnuts. Luckily they aren't that hard to make at home, find out how.
I love mini doughnuts. Slightly warm with a mix of sugar and cinnamon, and that is just the basic version. There are of course many ways to make doughnuts and I have tried baked varieties but if you really want to get that doughnut flavor you will need to deep fry them.
I picked up a very basic deep frier at a discount store in Sweden. If you have room for it at home I recommend getting one. Not just for making mini doughnuts but much else like french fries, fish and chips and a bunch of other great food. You can of course deep fry in a pot on the stove as well. You just have to keep more attention and be very careful. Now let's make these mini doughnuts.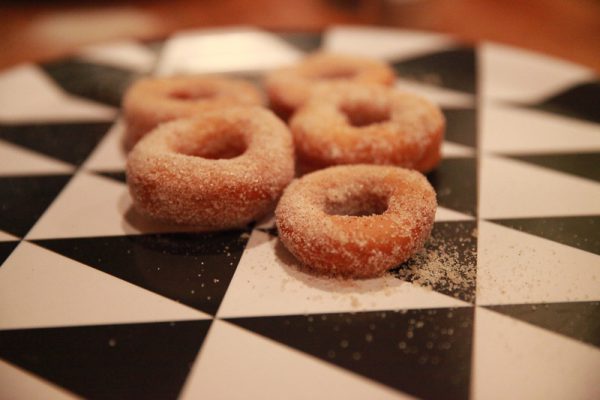 Mini Doughnut Recipe
makes around 40 doughnuts
10g / 0.35 oz fresh yeast
50g / 1.8 oz butter
2 dl / 0.9 cups milk 3% fat
4 tbsp sugar
A pinch of salt
6 dl / 2.7 cups wheat flour
Coating
2 dl / 0.9 cups sugar
4 tbsp ground cinnamon
Melt the butter in a pot and then add the milk and remove from the stove. The milk and butter should be no hotter than body temperature. Combine all the ingredients and knead in a Kitchenaid or similar for about ten minutes. If you don't have one you can of course knead it by hand, in that case knead it for about twenty minutes. Consider that your daily workout and skip the gym.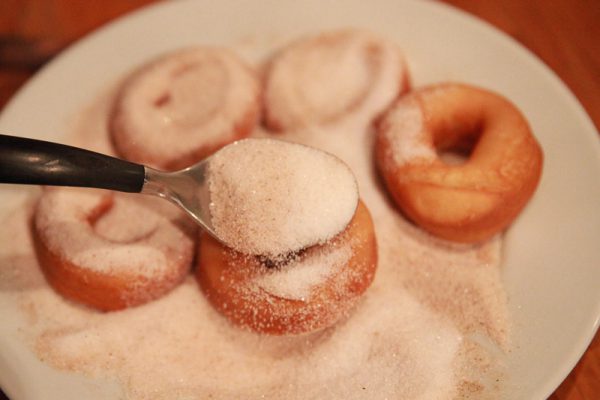 Add the dough to a bowl and cover. Leave to rise for about 45 minutes. Then roll out the dough with a rolling pin. It should be about 1-2 cm / 0.3-0.8 inches thick. Cut out the doughnuts. There are special doughnut cutters you can use that are available in most cooking stores. If you don't have one you can use two glasses, one big and one small and cut out the doughnuts by hand.
Place the doughnuts on a baking sheet with baking paper so they don't stick. Cover and leave to rise again for about 30-60 minutes.
Deep fry the mini doughnuts in the fryer on 190°C / 375°F until golden. Transfer to the cinnamon and sugar mix and coat. Set aside.
The mini doughnuts are best served immediately but tastes great for the rest of the day. Good luck!