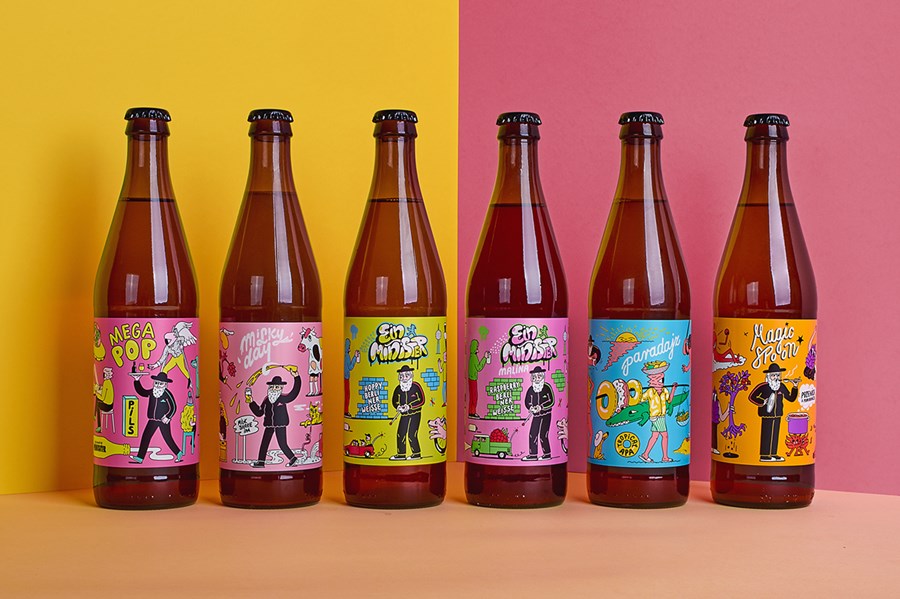 Minister Brewery are doing their best to stand out on the now very crowded craft beer shelf. With clever illustration and a fun approach, this design is worth taking a look at.
Minister Brewery are doing their best with their new beer packaging design. Do what? Well, to stand out on the now more and more crowded range of both great beers and designs that you'll find in the craft beer section. Just browse through my beer packaging design archive and you'll see what I mean.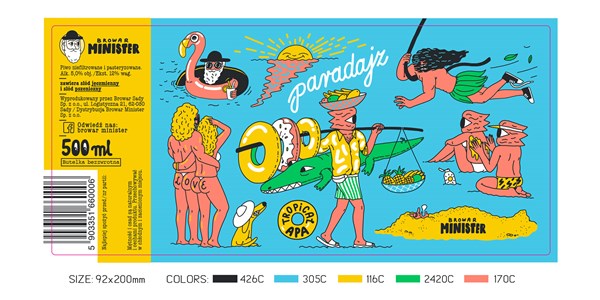 There's not a shortage in cool design or great beer is there? Minister Brewery did not let this fact scare them though. In collaboration with illustrator Kinga Offert, they created a colorful and fun design. The only thing that connects the different beers with each other is the Minister himself. Illustrated like a cool looking bearded guy.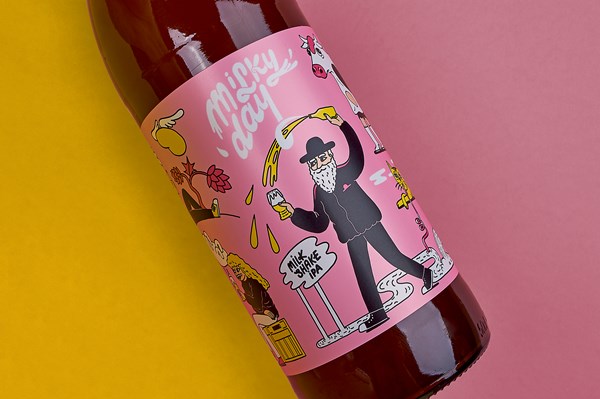 The Labels
On each label, the cool looking bearded guy is doing stuff in a colorful surrounding. That's the idea for the design. Make it fun, make it colorful and keep a bearded guy in the center. He's making soup, taking a swim, driving remote-controlled toy cars and generally having a good time.
This might be an odd design for a beer brand but for me, it works. It's not just about making it about beer. It's about standing out and making it fun. And Minister Brewery have surely succeeded with that here.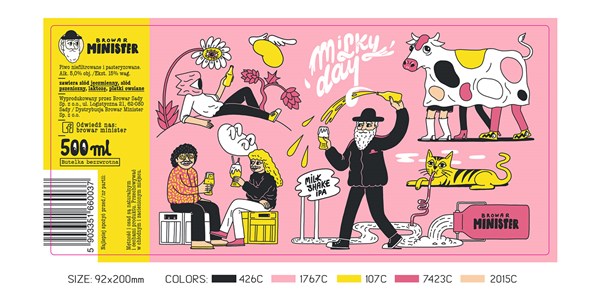 That is the part about craft beer packaging that I and many others love. They don't sit around and try to make up storytelling and do their best to tell us how old their brand is and how much tradition it comes with. They focus on making a good product and one that comes with a design that will make you notice it. What more can you ask for?
For more photos and gifs from this design check it out in detail here. For more great food packaging don't forget to check out my full coverage.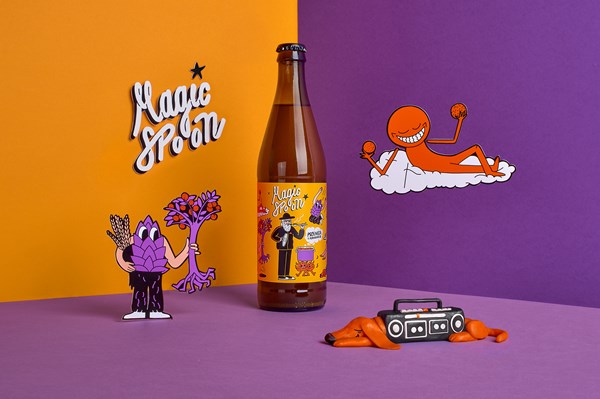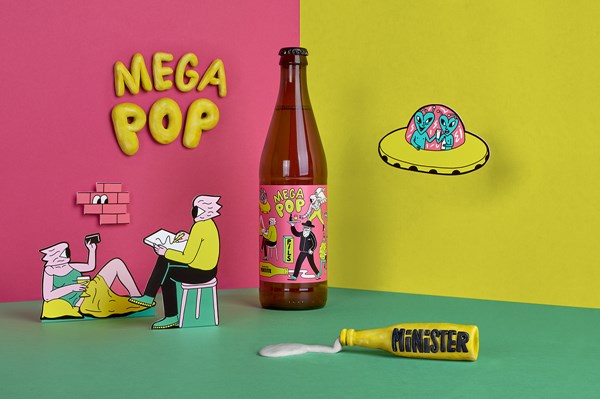 Tags: beer, beer packaging, craft beer, illustration