Check out these colorful Miu fruit wine packaging design, it does not shy away from great graphics and colors.
Miu Fruit wine is a product strictly targeted for young women, the idea is to give the young women what beer is for young men. With this comes a playful and colorful paper wrapping as a packaging design.
Now I have to admit, I don't get why this product is more targeted for women than men, for me I don't see why young girls can't enjoy a beer and a young man can't have a sip of fruit wine but let's leave that discussion for now. I guess it's all marketing.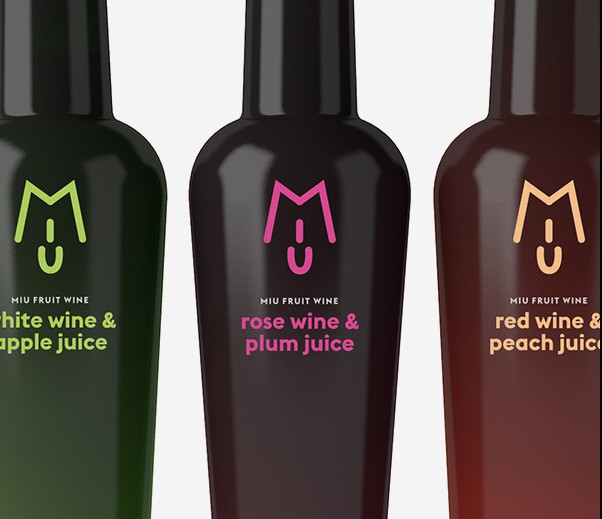 What I do like about this is the great packaging design. Each bottle comes with a minimal print with the Miu logo and which flavor is inside. Then each flavor has its own paper wrapping and a label on the outside.
If you're a regular here at Ateriet you know we love color and when designers are not holding back, more is more for us. And that is the reason we like these three designs, plenty of color, good looking and it works with the product, no matter what sex you are.
Tags: color, design, drinks, fruit wine, packaging, paper, wine, wine packaging