Mommy Sauce – Roy Choi's Mom is now in the food business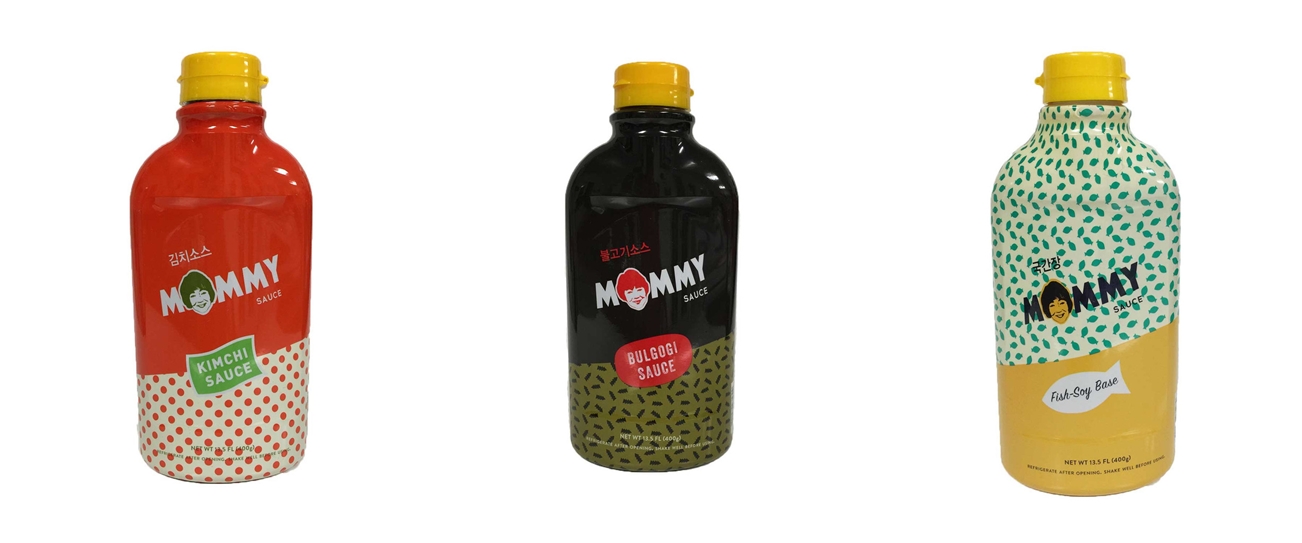 Take a look at these Korean sauces, they are the creation by Chef Roy Choi's mom and now his mom is taking on the world with Mommy Sauce.
Mommy Sauce is the creation of famous Los Angeles Chef Roy Choi and if you read the backstory it is quite amusing. Quoted on the Mommy sauce website you can read the following quote from Mommy herself
"My son is so famous and I asked him to sell this sauce in his business and he never did anything because he said it's not his sauce, so I had to go out and sell my own sauce because he never listens".
Fun backstory but according to Roy he did try to help his Mommy out and he apparently was the one who made her name the sauces Mommy sauce.
The sauces are currently sold in a number of stores in Los Angeles and comes in five flavors. The sauces are also sold online on the Mommy sauce website.
If you're a regular reader here at Ateriet you know that we appreciate great packaging design and as a plus all of these five great bottles comes with a modern and fun design.