Monster Beer Can Packaging Design for Howling Coast Beer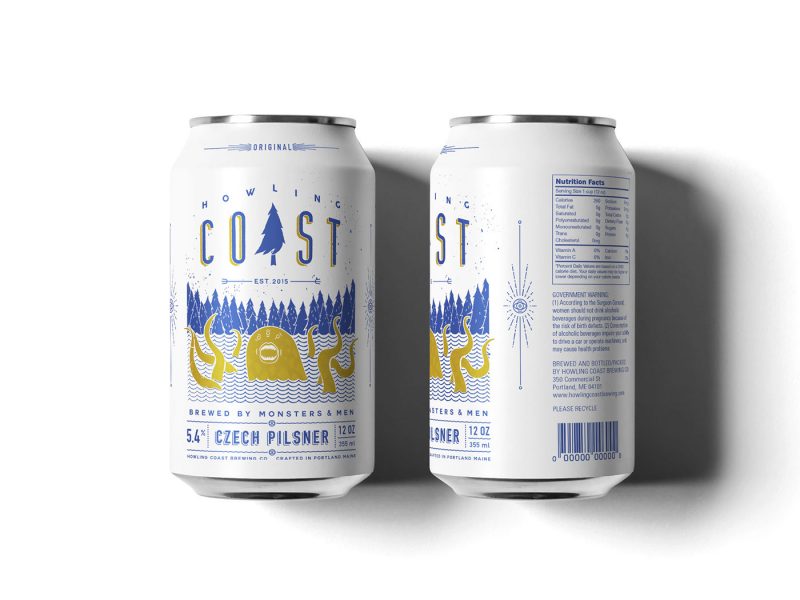 This scary Monster beer can packaging design is made for Howling Coast Beer in Portland, Maine. With quirky illustrations and clean design they have come up with a winner, let's check out the design.
This monster beer can packaging is scary! With cool looking illustrations inspired by the coastline of Portland, Maine and monsters inspired by… monsters, designer Yuga Huang has come up with a winner. Let's take a closer look at the design.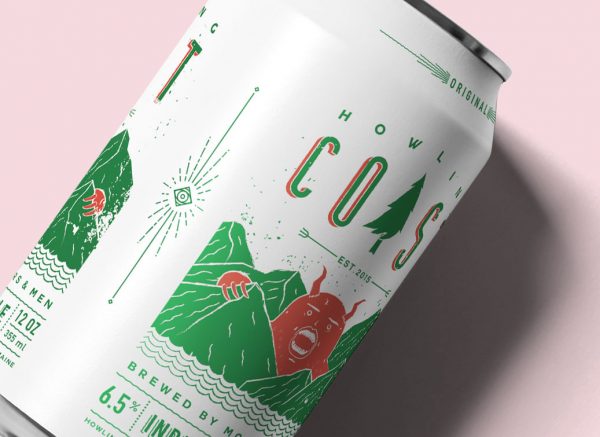 The Design
The Howling Coast Beer comes in two different varieties. A Czech pilsner and an India Pale Ale. Both designs are made the same style. A white can with a two-color print on the side.
The pilsner comes in yellow and blue and the ale in red and green. There are lots of stuff going on in the design but it is on the right side of much. Meaning that even though there is plenty to see the overall design still looks clean. This is much thanks to the white base color.
On the top side is the Howling Coast Beer logo and below that is the monster, one for each beer.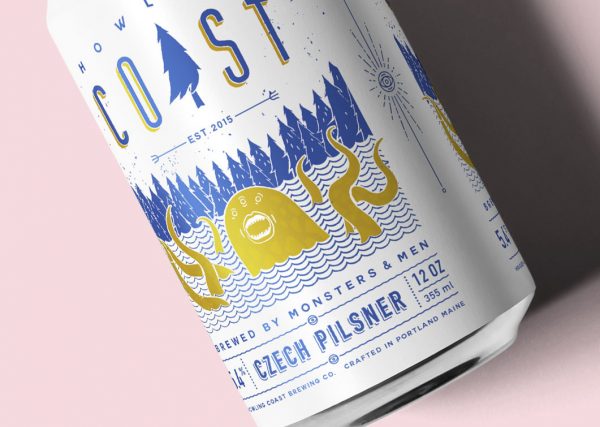 The Illustrations
I love this type of illustrations, simple with charm and they will put a smile on your face. The pilsner has some sort of angry monster/octopus that might or might not be found in waters outside Maine.
The Ale comes with a mountain monster, one that you might stumble upon if you're planning on hiking in Maine.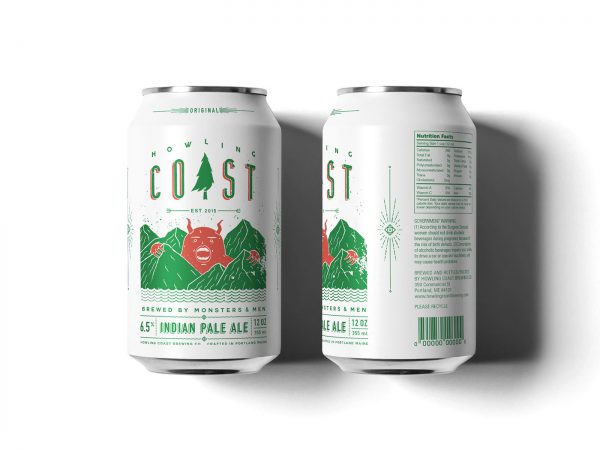 The Monsters
The monsters are made by designer Yuga Huang and she found inspiration at the "International Cryptozoology Museum" in Portland, Maine. The only museum in the world that is showcasing arts and knowledge of hidden or unknown animals or monsters like yetis, mermaids, and other scary types.
All in all a fun and great looking monster beer can packaging design, for more of the same check out my full beer packaging coverage here at Ateriet, there are plenty of more great ones to discover.