Monster Candy Boxes – Super Cool Monster Candy Packaging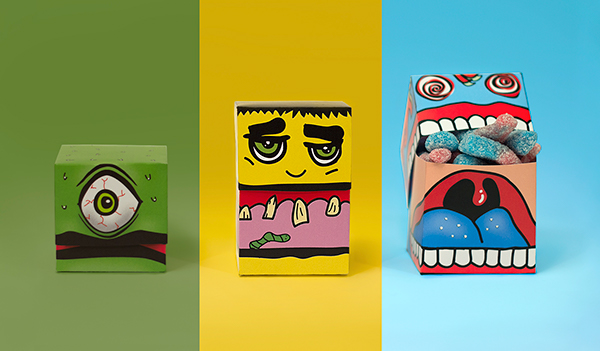 Scary candy needs to come in scary Monster Candy Boxes. Check out this cool packaging idea.
These both cool and scary Monster candy packages was designed and made by Norwegian design student Charlotte Olsen to promote her work for existing and potential customers and a bunch of friends of course.
The design is made in a classic cartoon style with thick black lines and strong colors and if any candy company would sell these as real products I'm sure they would be and hit from the first day if they was ever sold as a real product.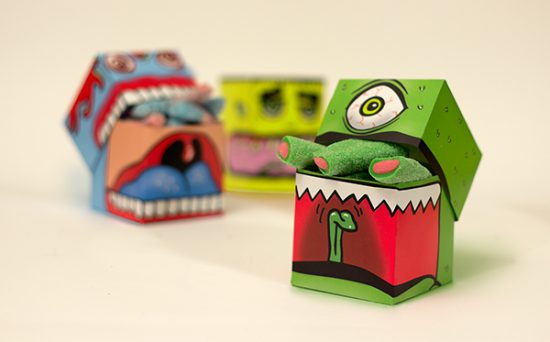 The boxes comes in three colors, blue green and yellow. Each box is simply a square box with a opening on the top. As a lid another box is used. The lower box has a long mouth printed on it. This creates a fun illusion so when you pull up the top the mouth of the monster appears to be opening. Once fully opened you can open your own little monster mouth and stuff it with candy.
Fun idea and as mentioned it would be fun to find these in a store someday.