Mozzarella with Basil, Tomatoes and Wood Sorrel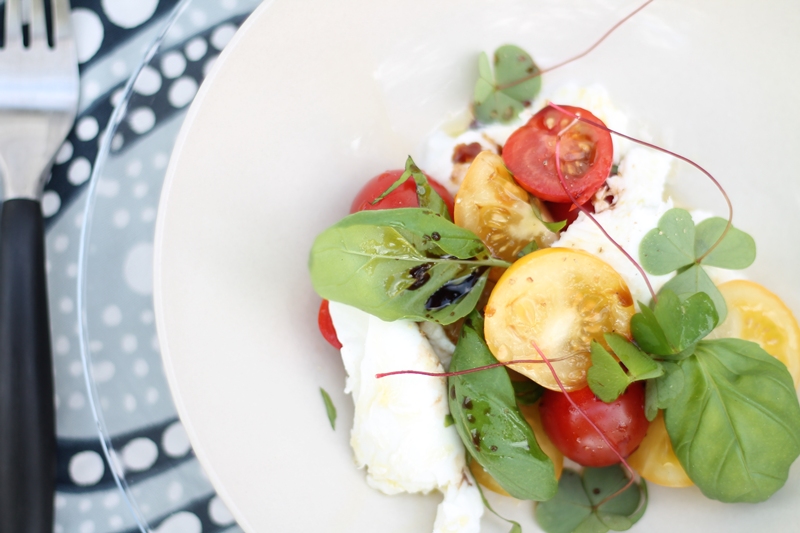 An oldie but goodie, mozzarella with basil and tomatoes is such a classic it hardly needs any introduction. In this recipe I also added some wild wood sorrel. If you find the right place in the forest you can find it in abundance.
Mozzarella with basil and tomatoes is called Caprese and this is more or less a simple Caprese salad and done right it is one of the best salads you can have. It's not hard to make but the ingredients is everything, choose bad tomatoes or mozzarella and this dish is one of the most boring things you can eat. Done right it is one of the best there is so choose wisely.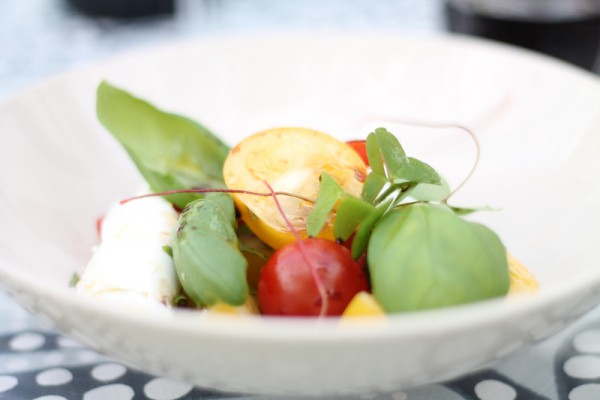 A Mozzarella di Bufala is a must, this is mozzarella made from buffalo milk and it can't be compared to the cheaper varieties. For more on mozzarella we have a full article all about here. When it comes to tomatoes I like to use more than just one kind in this recipe. Try to find two or three different varieties and cut them differently. This just makes the salad more beautiful and it also tastes better. The wood sorrel is not a must, this was just something I ran into in the forest when I got lucky so feel free to skip that. Now let's make some mozzarella salad.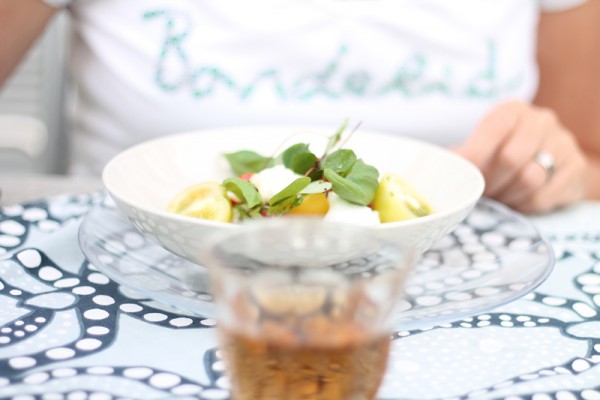 Mozzarella with Basil, Tomatoes and Wood Sorrel
serves 4
160g mozzarella di bufala
6-8 tomatoes, different sizes and colors
1 handful of fresh basil
1 handful of wood sorrel (optional)
4 tbsp good olive oil
2 tbsp balsamic vinegar
salt, pepper
Pull the mozzarella into bite size pieces, cut the tomatoes in smaller pieces. Add the mozzarella and tomatoes to plates and add leaves of basil and wood sorrel on top. Drizzle with olive oil and balsamic vinegar. Season with salt and pepper and serve.