17 Amazing Mustard Packaging Designs That Pops

Today I take a closer look at mustard packaging, as it turns out there are some amazing mustard packaging designs, check out the 17 best ones.
These mustard packaging designs would all look amazing in my fridge, ready to be smeared on a great sandwich. Usually, when you think of mustard packaging it's either a plastic squeeze bottle or the classic French jar of Dijon. Put the mustard in the hands of some creative people and you've got some great designs that stand out way more than normal mustard.
If you feel like cooking with mustard I have two favorite recipes that I always come back to, find a sausage and fennel slaw recipe here and why not try this root vegetable salad.
Now let's see these great designs.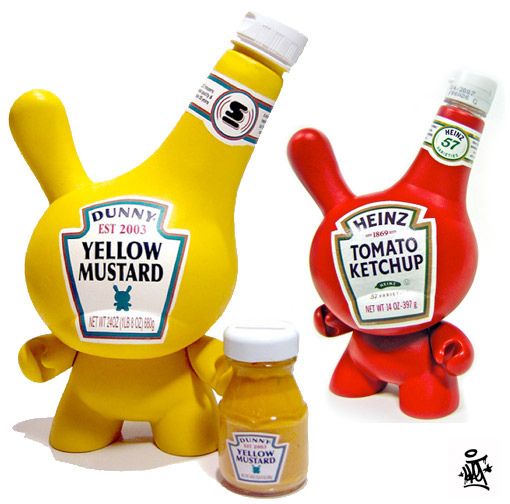 More of a gimmick than a real packaging but it's hard to ignore this cool design. Clearly inspired by toys and it looks almost scary and cute at the same time.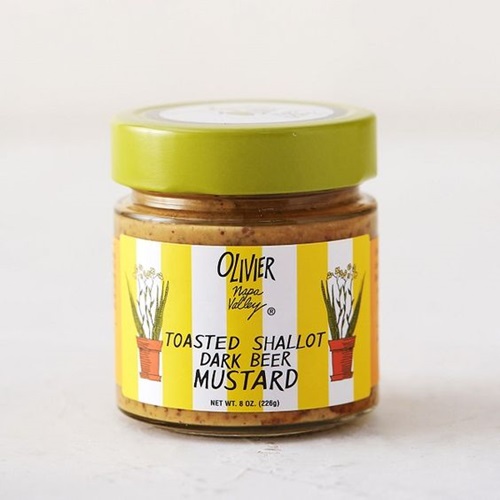 Jar with a cool label, love the pots and the striped background. A toasted shallot and dark beer mustard sound quite delicious as well.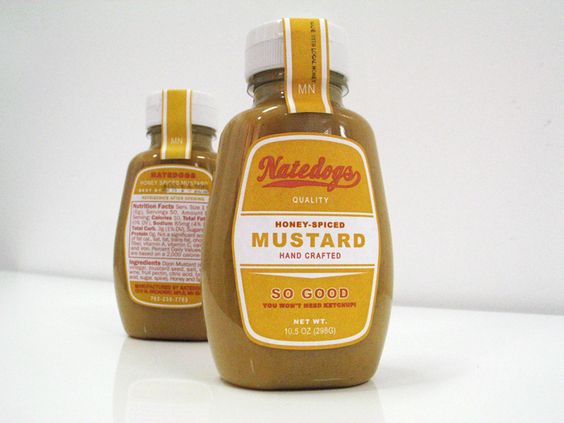 Simple plastic label with a slightly retro designed label.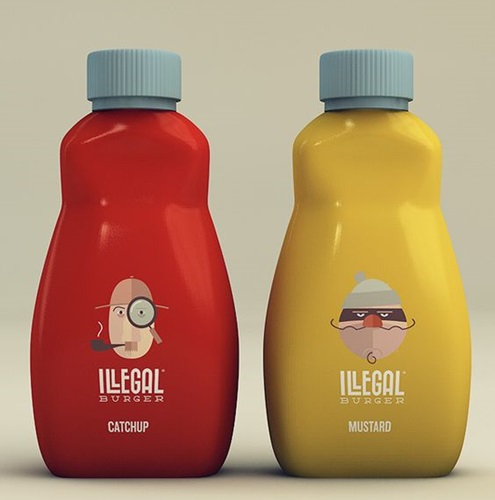 This concept for Illegal Burger is great, fun and functional. Love those icon heads on the design.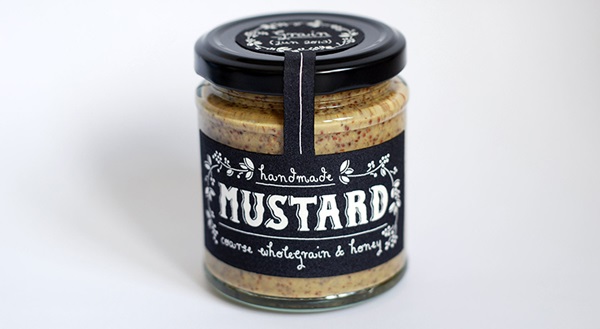 Classic and handmade label design, the black and white works great with the mustard. (source)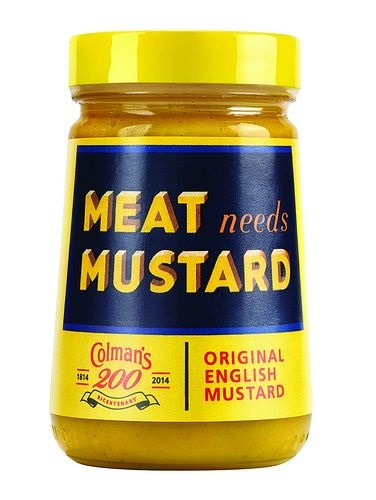 An alternative label for Colman's mustard, cool retro typography and the dark blue works great with the yellow.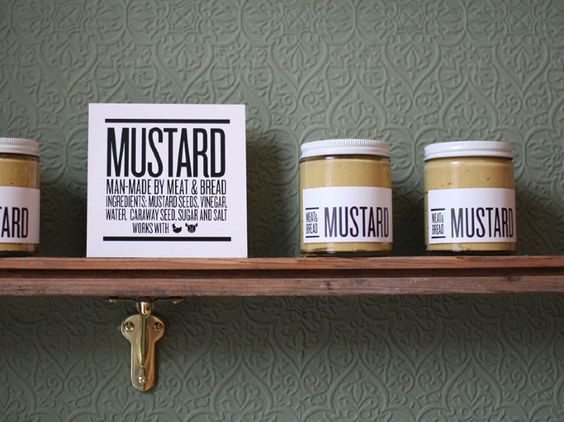 Simple white label with black text. Not much of a design but I think this type of simple design works great.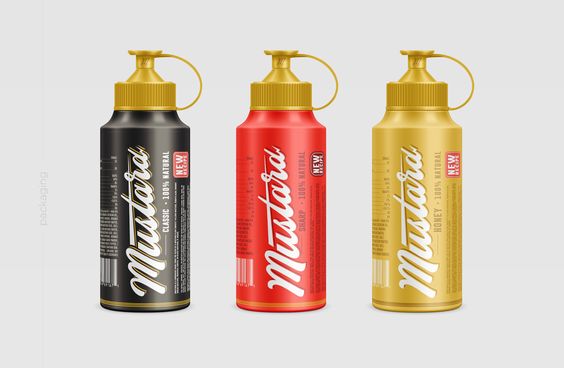 Mockup design, I'm guessing this would look even better if it was real.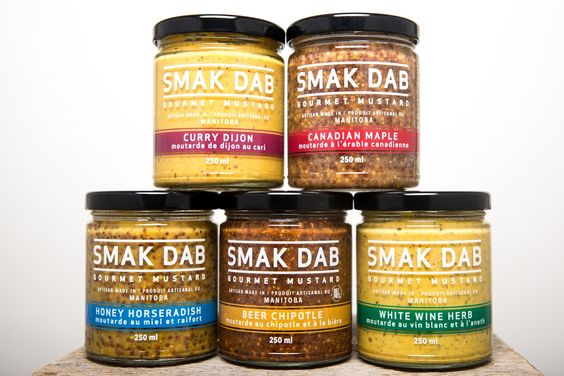 Smak Dab Mustard, classic jars that shows off the mustard, and that is really what you're buying so why not.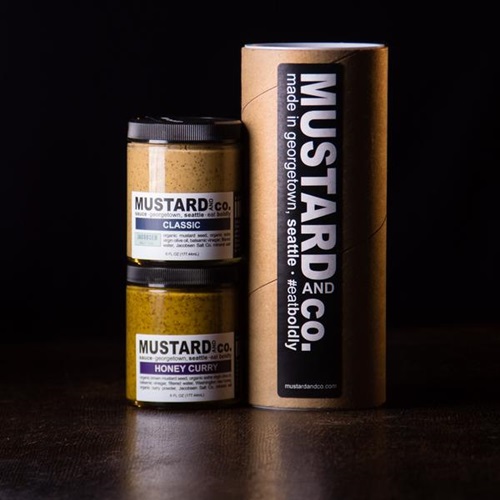 Gift kit from Mustard and Co. Nice looking plastic jars and fun idea to sell the kit in a paper tube. (source)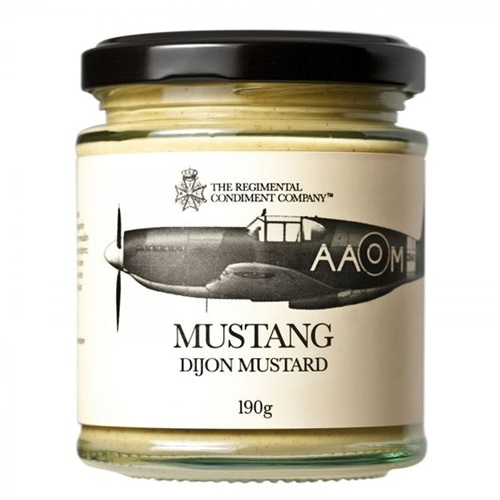 Mustang Dijon Mustard. Love the label design here, the plane has nothing do to with mustard but it looks great so who cares.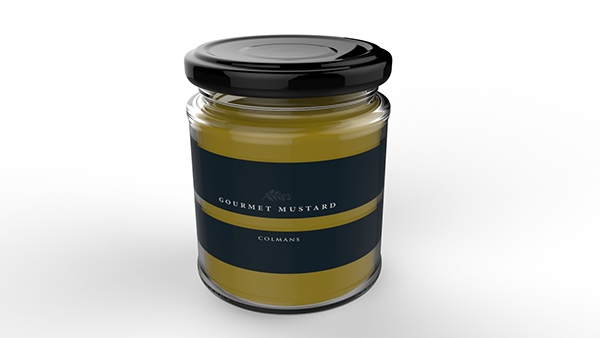 Colman's Gourmet Mustard, a double label in black. Very luxurious and great looking. (source)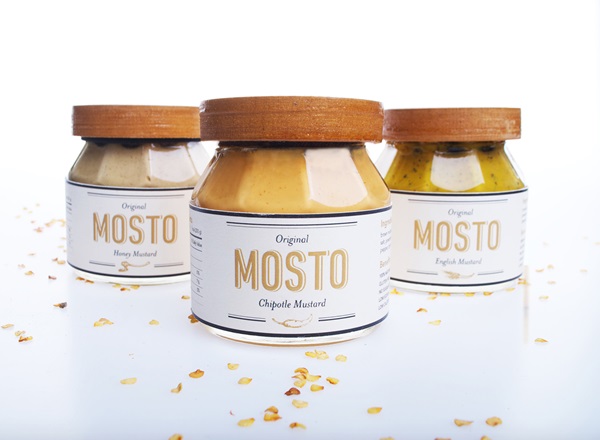 Mosto Mustard, wooden lid and an unusual shape for the jar make this one stand out. (source)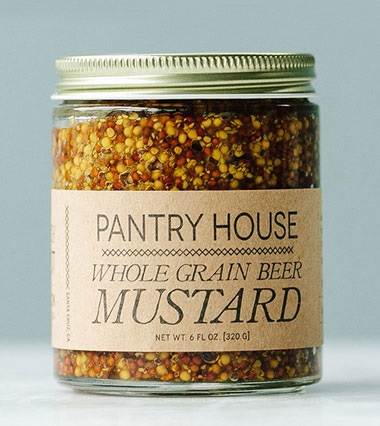 Pantry House has kept it simple, recycled brown paper. No fuss that works. (source)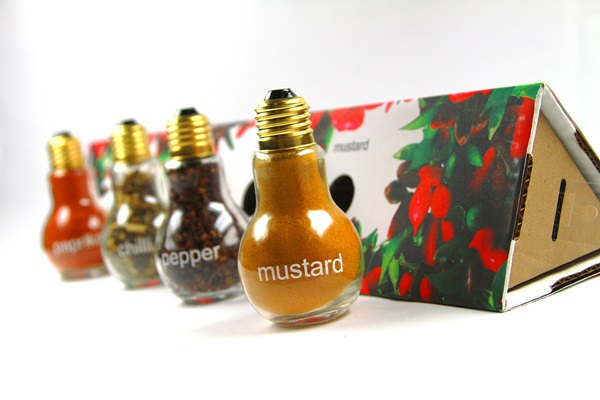 This is mustard powder and is part of a spice kit but the light bulb packaging looks so great I have to let it be a part of this list. (source)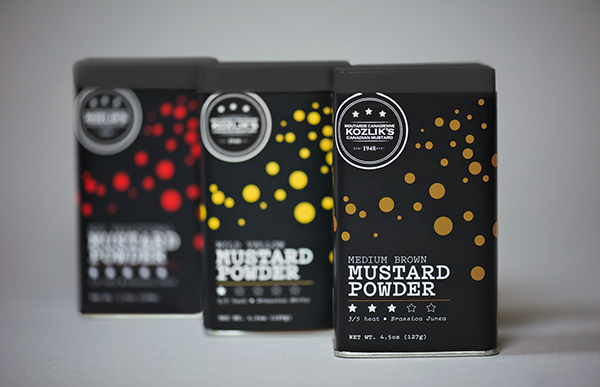 Another one that is mustard powder, cool design. (source)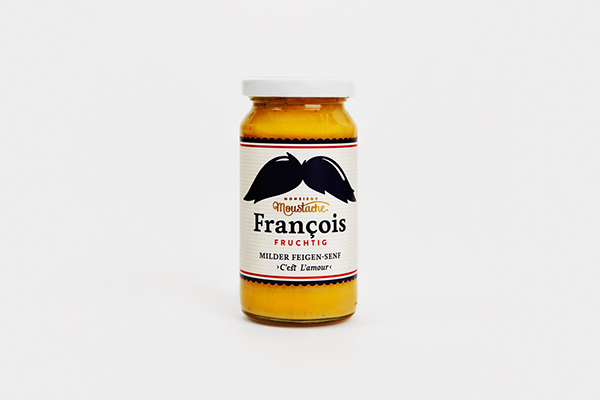 Kind of traditional but with a huge mustache it stands out and adds something new. (source) Speaking of facial hair, I have a mustache food packaging list here that you can check out.