Never drop the ice cream – Freddo's fun print Ads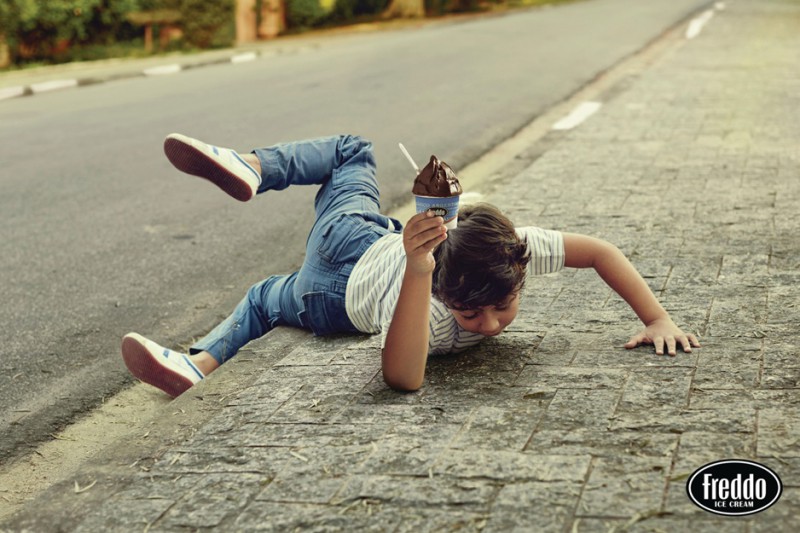 Never drop the ice cream, Freddo's have made these fun print ads that shows how kids always make sure to never drop the ice cream.
You should never drop the ice cream. That is the idea behind these fun print ads for Freddo's ice cream in Brazil. There are three different ads in the series and each of the feature a child who are falling down but always keep their precious ice cream safe.
This is not the first time that Freddo's have been getting some praise for their advertising. Last year they did a slightly similar campaign about brain freeze, check that out here.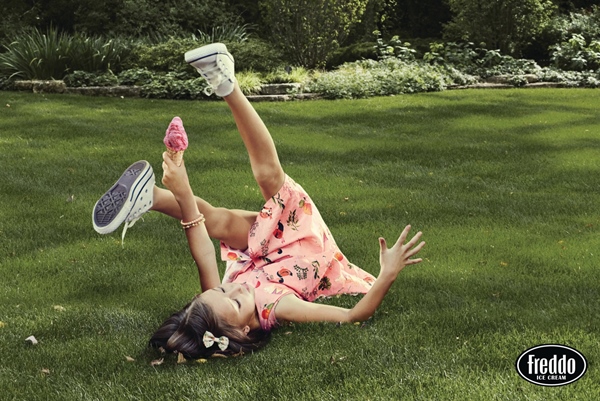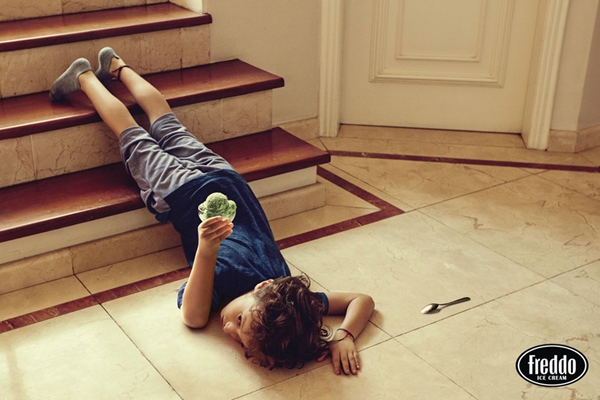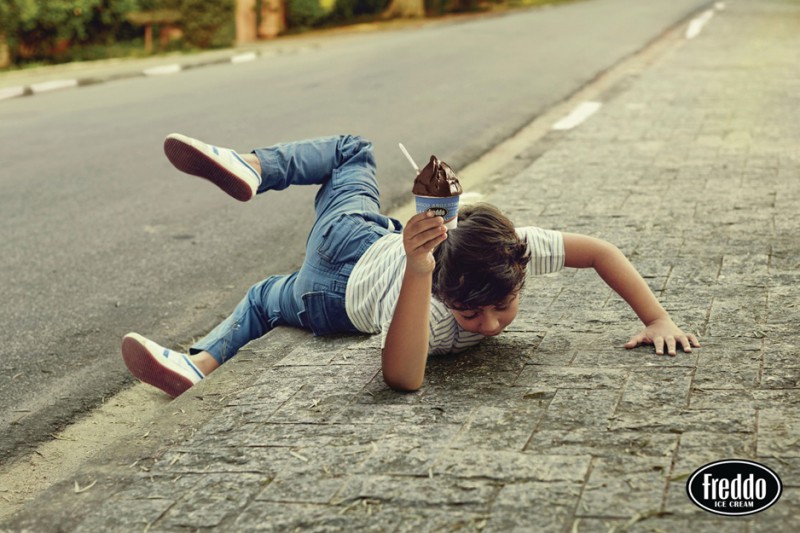 About Freddo Ice Cream
The first Freddo Ice Cream was opened in 1969 in Buenos Aires, Argentina. Handcrafted high quality ice cream made the shop a success and Freddos opened more locations at the Atlantic coast and in Buenos Aires. In 1990 the first shop outside Argentina was opened in Uruguay.
Since then Freddos have kept opening shops and are now available in over 150 shops in Argentina, Brazil, Paraguay, Uruguay, Bolivia, Chile, USA and England.