Coffee Pods? How to Choose Your Perfect Blend?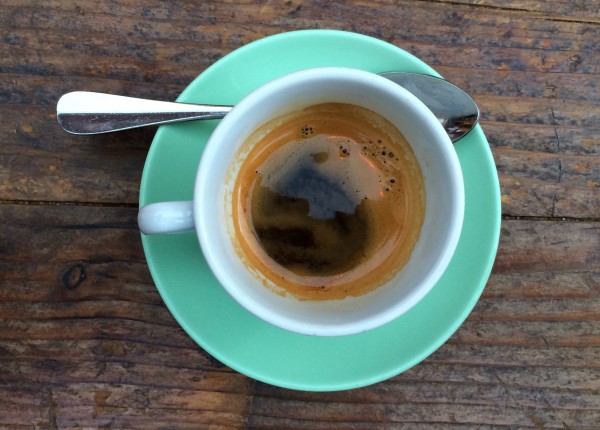 Are you new to coffee pods? In this guest post by Rudy Caretti from Gimoka Coffee UK you'll get to know everything you need to know on how to choose your perfect blend if you are new to coffee pods and what the difference is between all the brands out there, keep reading.
It is no doubt coffee pods are changing the coffee experience around the world. Those who love their morning cup of Joe can enjoy its full flavor at the comfort of their homes or offices. These capsules are effective, time-saving and less messy. Imagine having the pleasure of enjoying an equally fresh, rich savory blend without the need to muck about with beans or dusty coffee grinds. All you need is to drop in a keenly sealed package of ground coffee from carefully selected beans, press a button and relax as your fresh brew drips out.
So, what are coffee pods? You can look at them as the "tea bags" equivalent of coffee. They are capsule-like vessels, made of a paper filter material, filled with ground coffee approximated for a single-serve, and sealed around its edges to keep the contents fresh and safe from contaminants. The user places the capsule in the designated pod holder of their machine and is ready to mix with water to produce a single serving of fresh coffee.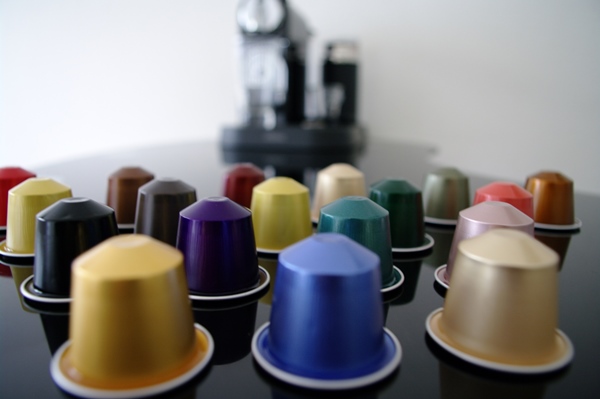 The Different Types of Coffee Pods
Today, a variety of coffee pods exist. Most of them are classified according to the kind of coffee machines they are designed for. However, there are some types that match the kind of coffee packaged in the capsule. Some of the leading coffee capsule brands are as listed below;
Nespresso: this brand has 16 coffee capsules in their name, categorized into 4 varieties that come with distinct flavors. The Lungo capsules, Decaffeinato, Pure Origine and Espresso are the Nespresso varieties you will get in the market. They are used on Nespresso single-serve machines. This is a leading brand which prides itself with releasing Variation coffee pods, Limited Edition and Special Reserve each year.
Mellita coffee pods: they are known to pack higher amounts of coffee compared to most brands in the market today. Their package contains between 9.5 and 9.7 grams of coffee, when their counterparts have only 7.0 grams. There exists 4 categories of Melitta coffee pods and are designed for their brewing pod system, as well as Senseo, among others.
Lucaffe ESE Espresso Pods: produced by an Italian based company, Lucaffee, they are a go-to choice for that person who prefers strong coffee. Though they have roughly 15 varieties of coffee, they only have 10 coffee pods some of which are flavored. They could work with brewing machines that have an ESE adapter.
Keurig K-Cups: the list is endless, but one cannot close without mentioning one of the pioneers in this field of single-cup coffee pods. One will enjoy a variety of flavors and 

choices with this brand. In addition, K-cups have blends from popular companies such as Green Mountain and Newman's coffee.
How do You Choose a Suitable Coffee Pod for The Perfect Blend?
The kind of machine you have will determine your choice of coffee pods. This is because not all pods are compatible with every machine in the market today. In fact, most single serve machines have specific capsules designed for them. This makes it necessary to find out which coffee pods are compatible with your equipment before purchasing.
Also, have in mind that the quality of brew you get depends on the pod. Their design and packaging may determine if the pod will preserve the quality of coffee so as to guarantee a fresh brew. Furthermore, the kinds of beans and roasting methods will influence the quality of powder enclosed in the capsule.
Depending on the coffee flavor you enjoy, using the following ideas when selecting pods will lead you to your preferred blend.
Ask about the beans. The powder in your pod could be from Arabica, Robusta, or a blend of the two. If you are to get high quality cup from your pod, so should be the beans making the powder.
Consider their handling process/time: generally, ground coffee spoils quickly if exposed to air and moisture. In this case, a good quality pod should be from coffee beans roasted, pounded and packaged within a short proximity. If one has to roast, grind, and carry the powder to package at a far location, chances are the coffee will not have the expected quality and flavor.
Inspect the package: make sure the capsule is sealed properly in an airtight tamperproof material to avoid oxidation by air or damage during transportation.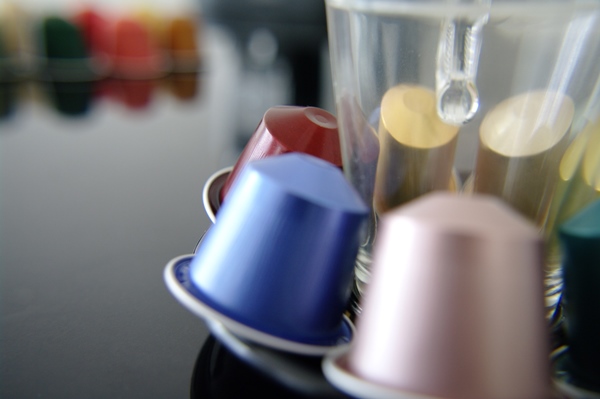 About Rudy Caretti
Rudy Caretti has more than 15 years of experience in the coffee industry, a passion that started in Italy within the family business and brought him to found Gimoka Coffee UK with a group of friends, who share the same passion.
Since he roasted his first batch of coffee seeds as a teenager, he was fascinated by the many ways it can be processed to get the many different distinctive flavors we all love.
As a coffee connoisseur, Rudy has always been aware of the vital role played by coffee in most people's social life and he is especially active through the company's social media and blog. He loves sharing his knowledge with readers around the world, writing and posting articles that range from the coffee brewing techniques to raising awareness of the importance of responsible production to help protect the rights of farmers and protect the environment.
About Guest Posts at Ateriet
At Ateriet we happily accept guest posts from time to time if we think it brings value to our readers. If you would like to pitch a story or an idea for a guest post feel free to contact us via email. We are not responsible for any material sent in and decide on publishing for each pitch individually. It goes without saying that all material needs to be original and any photos free to publish.