Next Restaurant Tapas Menu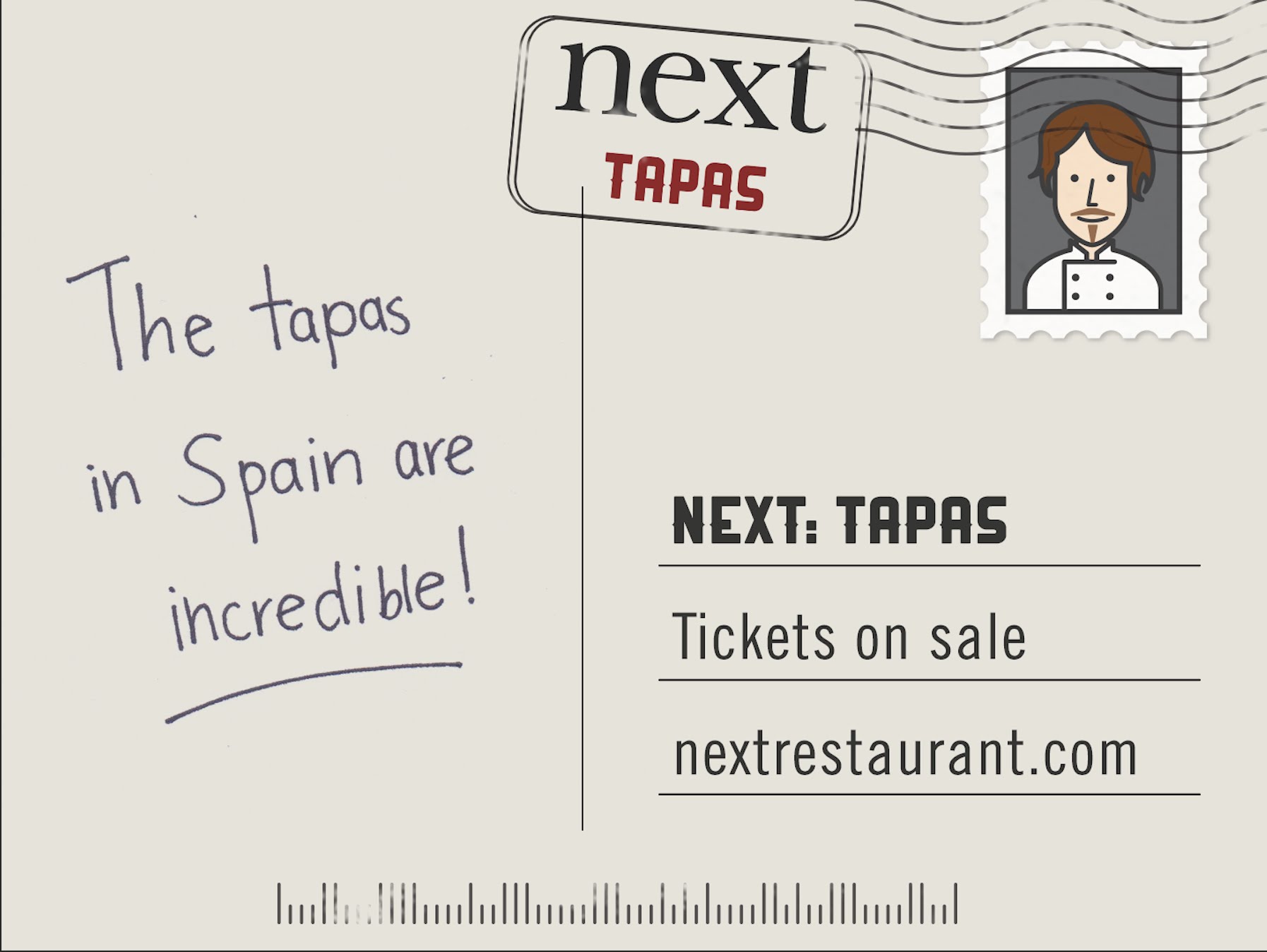 Next Restaurant in Chicago are changing menu again, this time the theme is tapas. As always Next have made a video to go along with the new menu but this time the budget have been a bit slimmer than usual, at least for the production of the video.
Grant Achatz together with chefs Dave Beran and Mike Bagale traveled to Spain for some tapas research in Marbella, Barcelona and San Sebastian. During the trip they took more than 3000 photos that have been put together into this short film to promote the new Next Restaurant Tapas menu. The menu is served now at Next and will be available until September 6th.
We have written about Next menus before at ateriet, take a look at their previous video for their Bistro menu here.
Also there have been rumours that a film based on Grant Achatz is being written, read the full story on that here.