Watch Nick Offerman sip Lagavulin for 45 minutes straight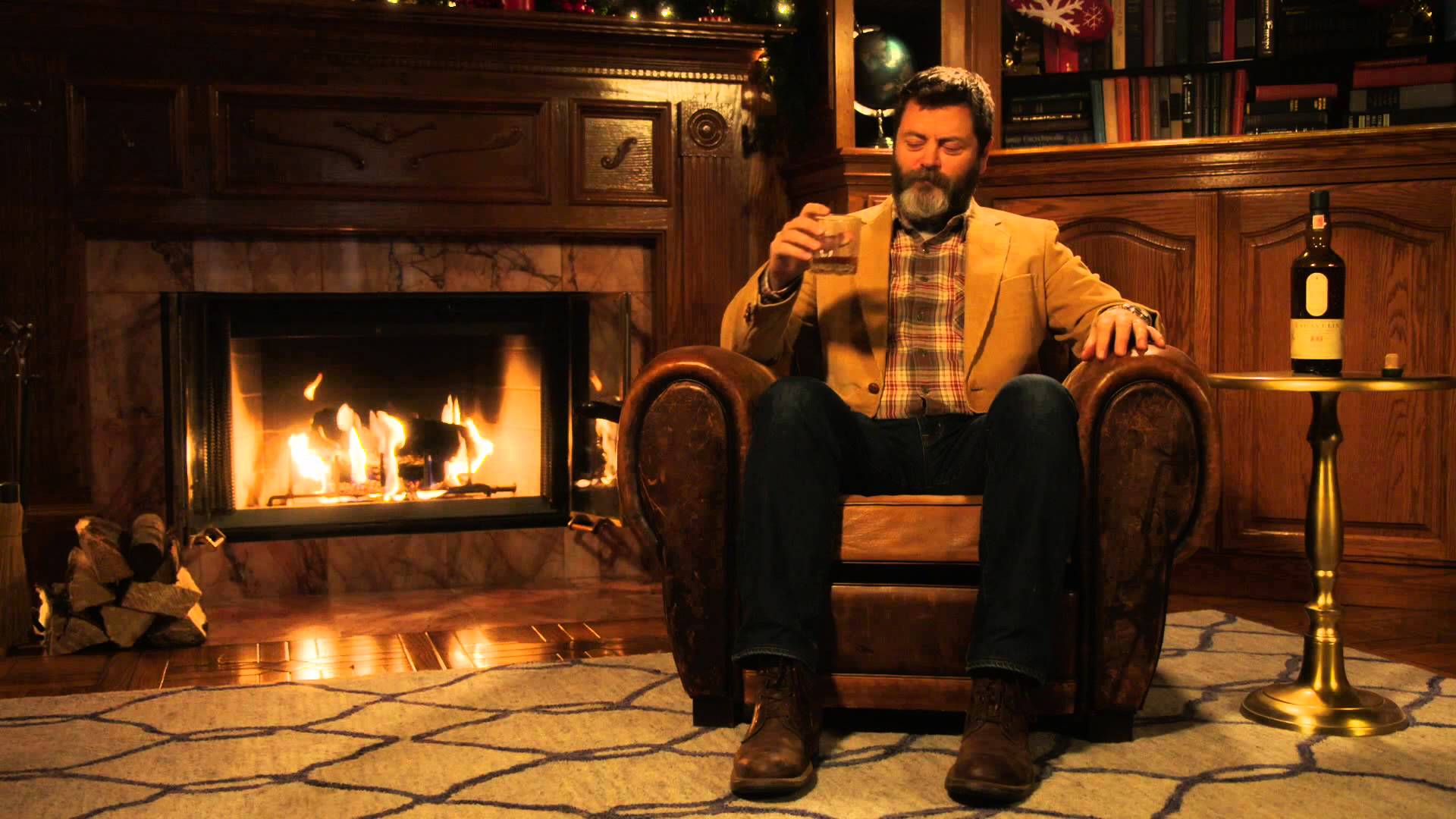 Nick Offerman loves his Lagavulin, the peaty and smoky Scotch Whisky. Watch how he enjoys a glass of Lagavulin in this video, he's sipping that Lagavulin for 45 minutes. And it's great.
Lagavulin have made this very clever film where actor Nick Offerman from Parks and Recreation sits in front of a open fire and looks into the camera while sipping a glass of Lagavulin for 45 minutes. That's it.
We love this film here at Ateriet and we are always fans of when new things are being tried. What is a bit interesting is that one of Lagavulin competitors Laphroaig has also made some commercials that step out of the ordinary.
In the commercials for Laphroaig different people get to try the also peaty and smoky whisky and describe what they think. All completely uncensored. To see some of those commercials head over here.