Non Minimalist Branding for a Japanese Restaurant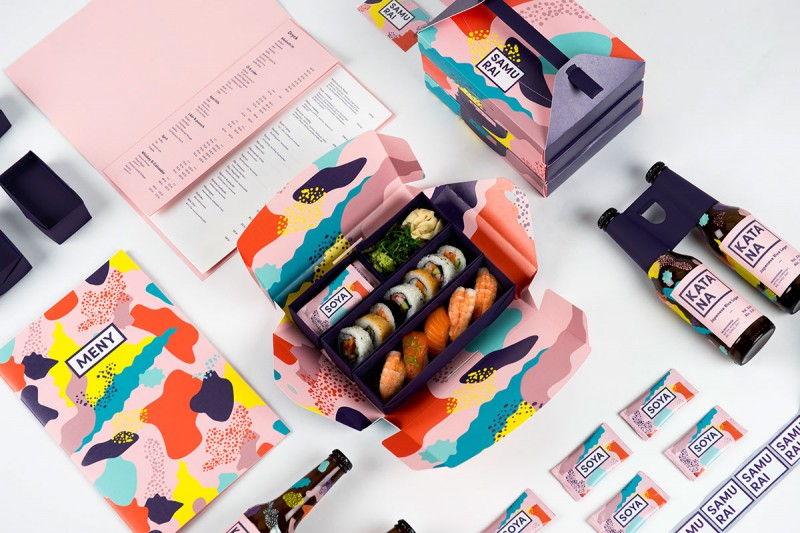 See some beautiful non minimalist branding for this Japanese restaurant in Stockholm.
How about some Japanese styled non minimalist branding? This project for Samurai Japanese restaurant in Stockholm, Sweden went away from the minimalistic branding and packaging that we so often see in Japanese design and went the other way instead. Full on color and nothing held back.
Now there is nothing wrong with minimalistic design and we often see it in Japan as well as Western designers inspired by the Japanese aesthetics. Nothing wrong with that, you can check out my collections on Saké packaging and Japanese packaging for some examples.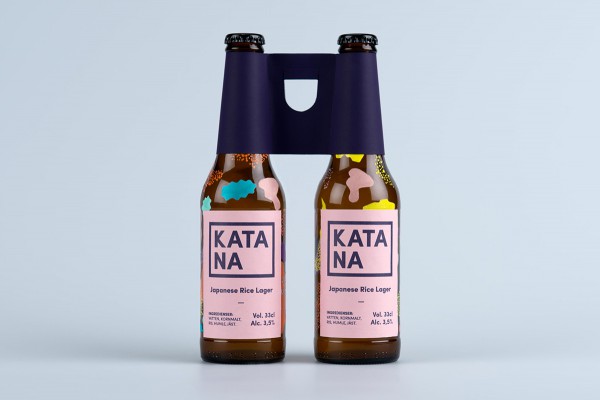 That's why it's so fun to see the branding made for Samurai, you can absolutely call that non minimalistic branding. Full on color everywhere, I love it.
The design is used in the menus, take out packaging, condiments and even a special beer for the restaurant. The beer has a paper label with additional colors painted on the bottle, how can you not love that?
For more on this project have a look here.