Nudista Food Packaging and Branding for a Madrid Tapas Bar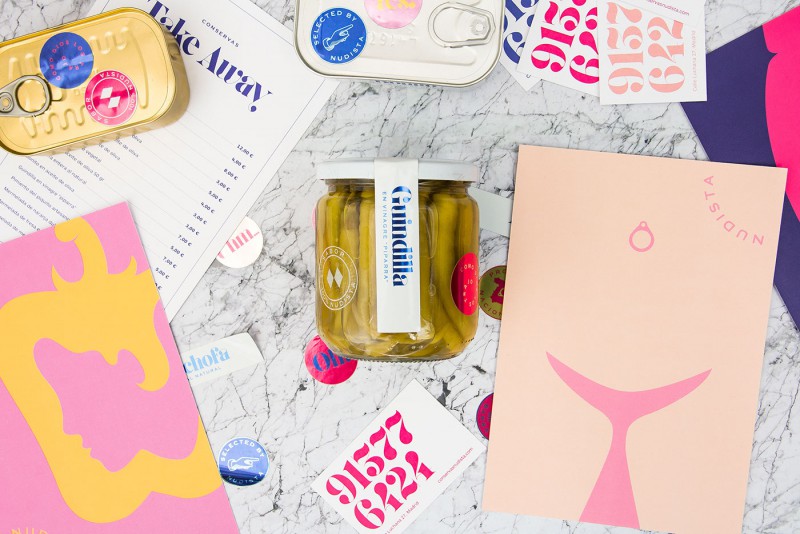 How do you make canned food look good? How do you make a tapas bar look new and different? See how in the Nudista food packaging and branding project.
Nudista is a Tapas bar in Madrid, to make it stand out in the capital of Spain the design agency Erretres from Madrid was hired. They got the challenge to the bar look great, create a name and branding that need to stand out and create packaging for canned food that people want to buy.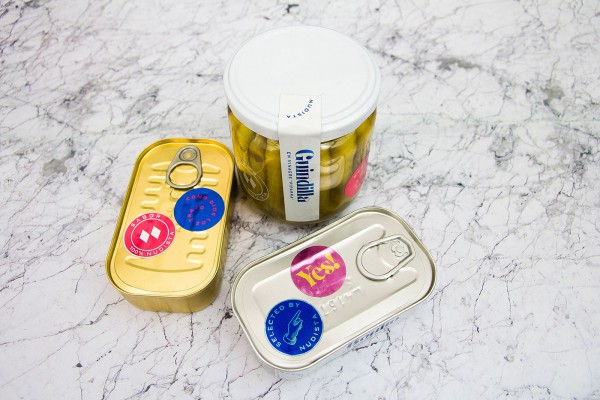 The Brief
Micky Irisarri is the founder of Nudista, he came to Erretres with the challenge of creating a tapas bar that want to sell canned food. And to make his customers understand that this can be both healthy, simple and delicious.
There's nothing wrong with canned foods but at Nudista everything out of a can will be served straight to the guest, so that's the challenge. Erretres rose to the challenge and created a solution for every aspect of this project.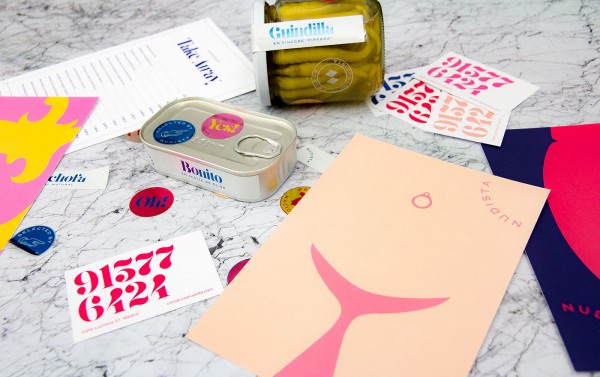 The Name Nudista
Nudista or naked might not be the first thing you think of when it comes to food. But that's how something served straight from a can really is. Nude. So naming the brand and tapas bar Nudista sounds kind of logic when you think about it.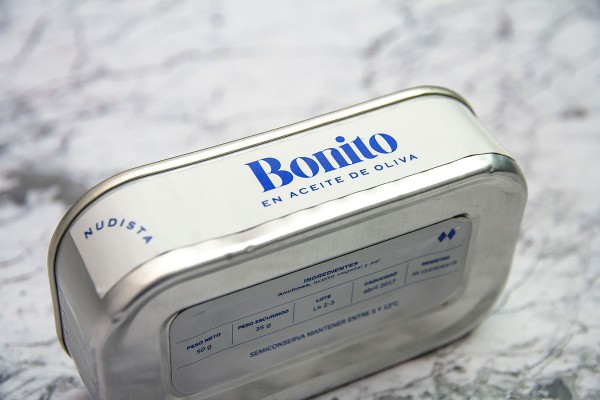 Nudista Packaging
The packaging is very simple. The cans or jars is simply labeled with a number of fun colorful stickers. The reason why is because the range of foods is so diverse that it is impossible to create a simple system that would hold the brand identity together.
So the brand and packaging identity is very diverse, plenty of color and fun stickers is what holds things together.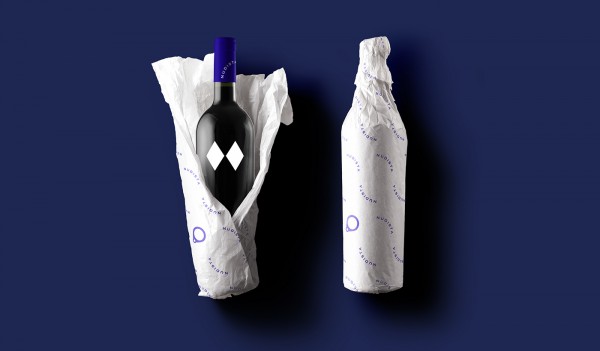 I love how with a project like this not everything has to look exactly the same. The fun feel of the project is communicated in every way possible and you'll find it really working and looking both great and fun. The kind of tapas bar you would love to shop and eat in. And that is the point right?