Nut Packaging With Clean Design For Cressanet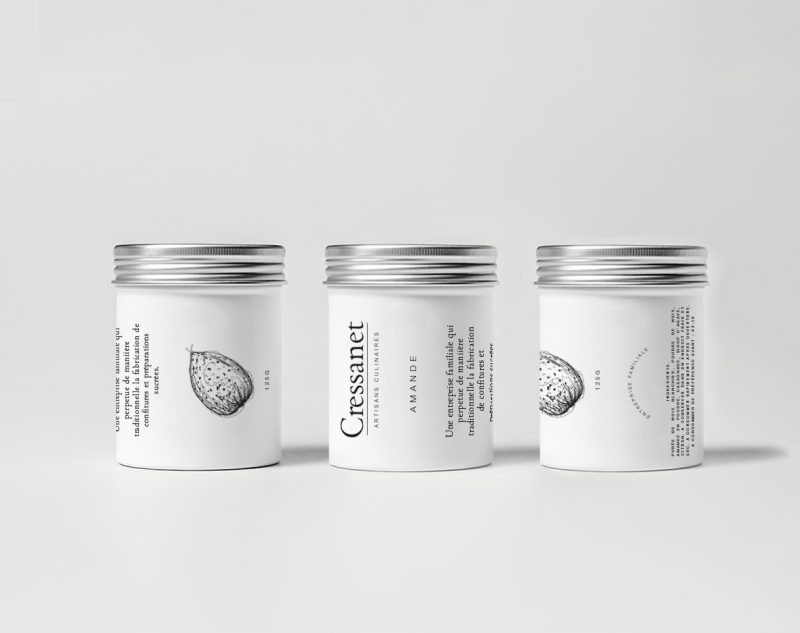 This Nut Packaging Design is made for Cressanet, a French nut brand. With a super clean white design this look better than most snacks around.
This nut packaging design is made for Cressanet which is a small French brand for handmade culinary products. One of those products is a range of peeled nuts. The packaging look nothing like nuts and other snacking products usually look like. It's clean and elegant and could just as easily be made for cosmetics. Let's take a closer look.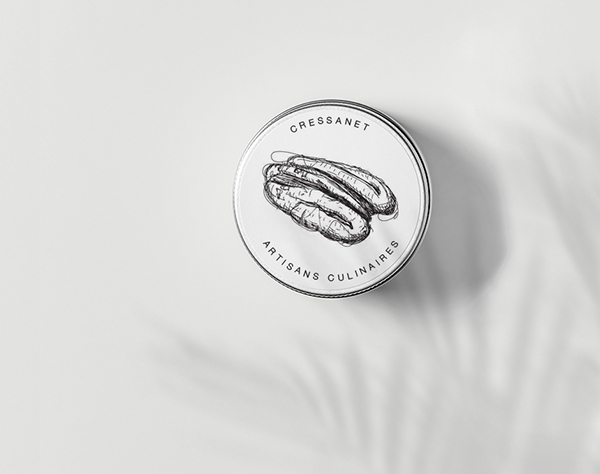 Cressanet Packaging Design
Let's go from the outside in. First the nuts come in a square black box with white text on the sides. The design is very clean and like I already mentioned. This looks nothing like nuts packaging usually do.
Open up the box and you'll find a white jar made out of aluminium. It is sealed by a screw top lid with the bare metal exposed. Twist it off and you'll find the nuts.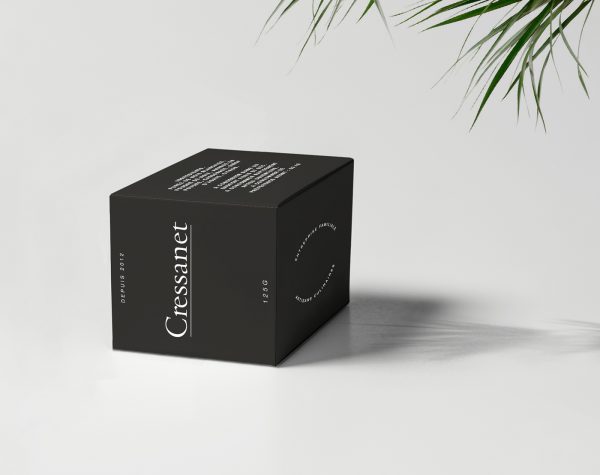 On the sided of the white can is thin line illustrations of the two types of nuts. Almonds and walnuts.
The design looks very modern and reminds me more of something from the world of cosmetics than it does snacking. But the packaging works. It's resealable, great in size and looks good, so what's to complain about?
The design is made by Alexandra Nolot.