A-Z Food Photography – O is for Oreo Cookies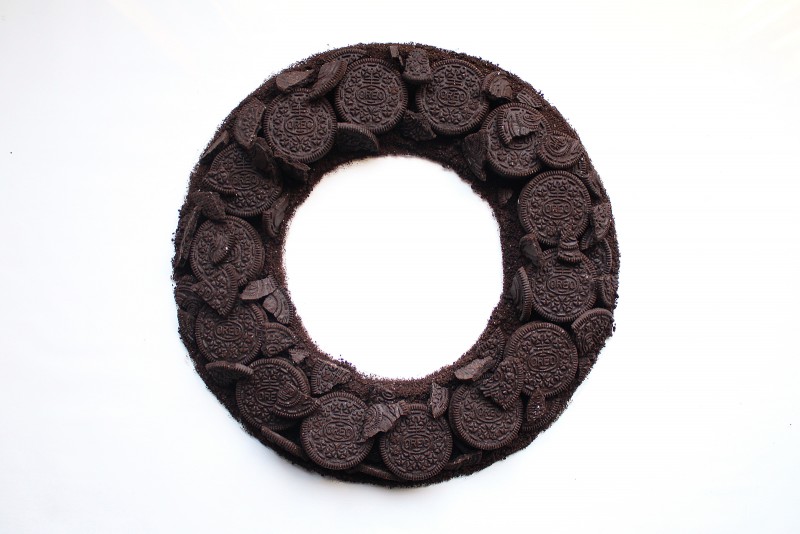 O is for Oreo Cookies, it was bound to happen. With an iconic cookie starting with the letter O I simply had to make the O is for Oreo Cookies. See how it was made.
So we made it to the letter O and this time there never was any doubt on what food I would use. It had to be Oreo cookies. They look cool, are shaped like an O and taste great. It doesn't hurt that they look cool either.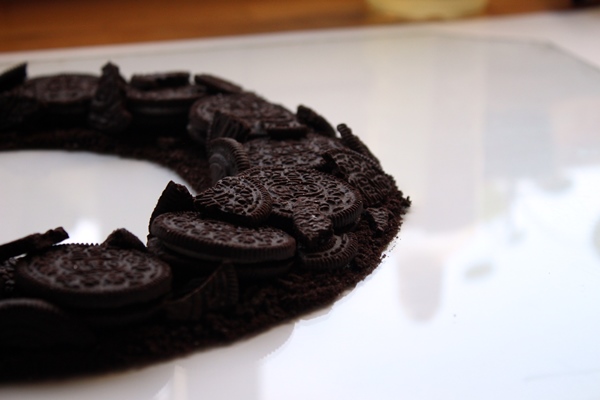 Choosing the Oreo and Font
Normally an O is a boring letter, no fun shapes to create something fun out of. But since I chose the Oreo cookie to use I decided to just use the shape of the Oreo and most other cookies, circular. That is super easy to do so drawing out the actual O took only a few minutes. I just used a plate and then a small bowl to make the center.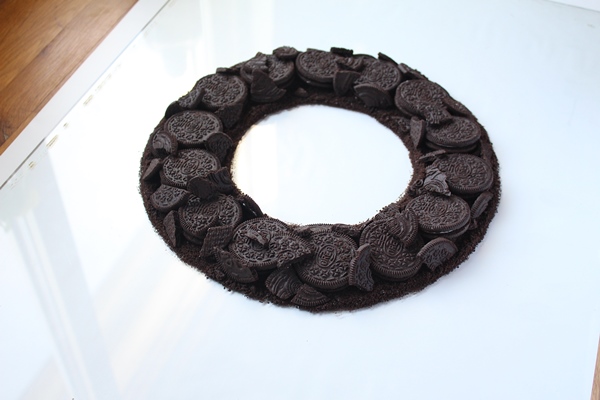 Set up for O is for Oreo Cookies
This time I did the photoshoot on a Sunday, that meant daylight, something we haven't been spoiled with in Sweden the last few months. Things get dark here around the same time that you start considering doing something outside. But on Sunday I had great light so that meant I could go back to my original place for food photography, my kitchen counter. What is great about that is that it's perfect in size and sits right by a window. So no artificial lighting.
I also decided I wanted to shoot the O on a white background but was not certain how I would shape the cookies. So I put the O that I had drawn out on paper and placed under a sheet of glass, usually that means problems with reflections but since the background was white it worked great.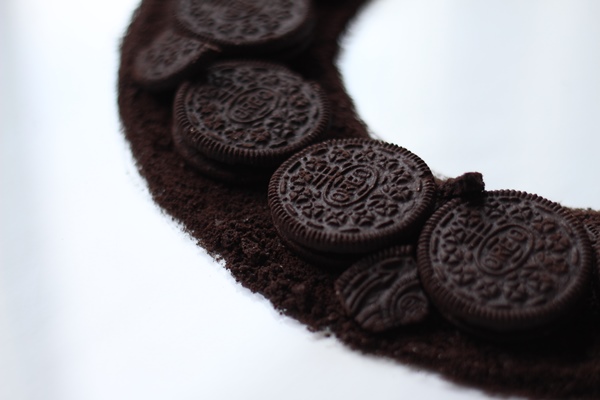 Making a O out of Oreo Cookies
Then it was time to shape the O on top of the glass. Turns out Oreo cookies crumble like crazy and are impossible to shape with smooth lines without going insane. So after cutting cookies for a while I decide to change tactics. So I took some sugar syrup and "drew" the O with a paintbrush on the glass. Now I had the perfect Oreo cookie glue.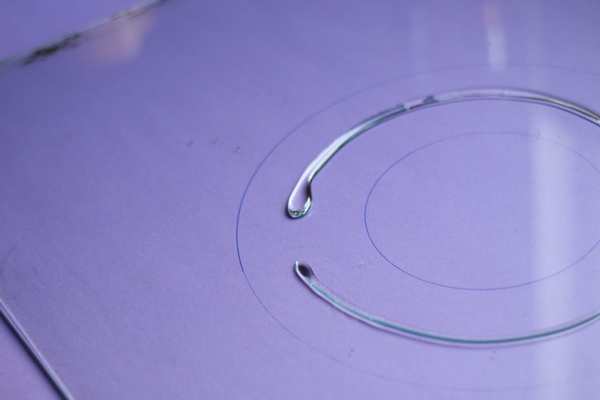 Then I took some cookies, removed the filling (don't worry, I ate it all afterwards) and mixed the cookies into a dark crumble that more or less looked exactly like ground coffee. I then sprinkled the Oreo crumble on top and carefully brushed of what had not glued to the glass.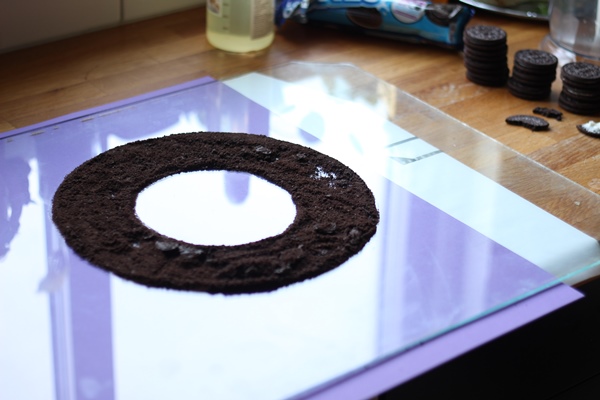 Then I added a ring of whole cookies and broke some into smaller pieces to make the O look good. I think it worked out pretty good.
As a final attempt to make it even cooler I tried pouring milk in and around the O, thanks to the crumble that worked poorly as you can see, something to revisit in the future maybe.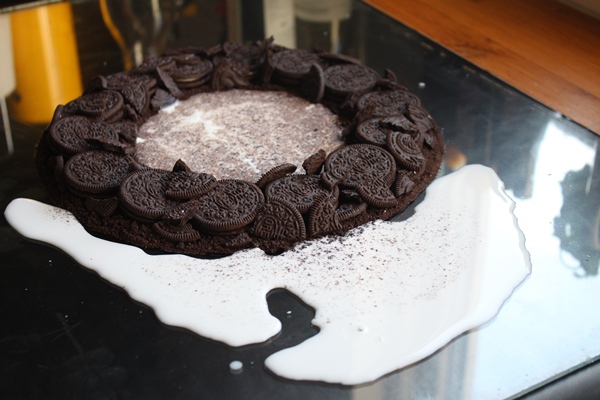 Materials used
This is what I used for the O is for Oreo Cookies shoot.
4 packages of Oreo cookies

camera

white paper

pencil

sugar syrup

mixer

brush

sheet of glass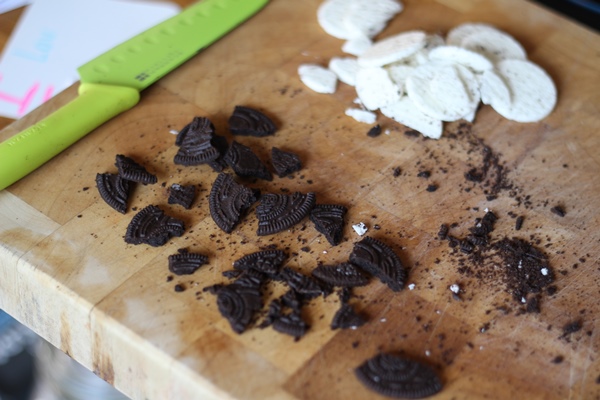 About A-Z Photography Project at Ateriet
A-Z Photography Project is a photo project here at Ateriet and at Instagram. The idea is to photograph each letter of the alphabet and let it represent one food or something edible. I am making the project for fun and to hopefully improve on my photography skills.
You can follow the project on Instagram under the tag #atozinfood where some of these photos will be published from our Instagram for Ateriet that you'll find at @AterietFood.
Feel free to share and contribute and come with critique about this project, just send us an email, leave a comment or connect on social media.